Articles
Day 9: Make a Big Batch of Healthy Soup #30DaysofGOOD
For October's challenge, we're asking you to get healthy, from your feet to your teeth to your brain.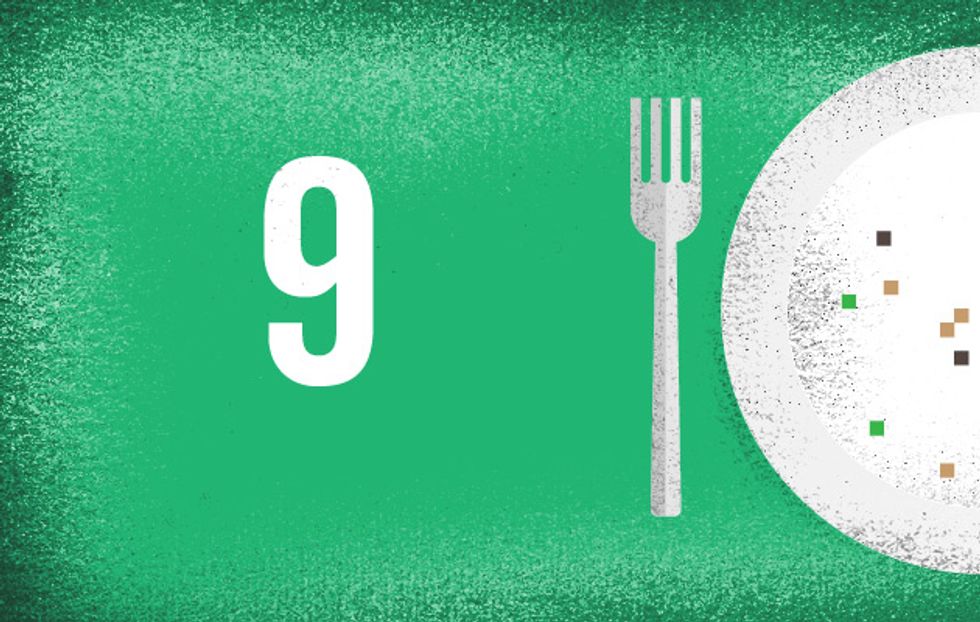 ---
\n
Welcome to
The GOOD 30-Day Challenge
(
#30DaysofGOOD
). Each month, we challenge our community members to do something that will improve the world around us—and our own lives. The challenge for October? To get healthy. In an effort to help us all rise to the occasion, we're going to assign one small task every day. Each morning, we will post the challenge on GOOD.is and Twitter, along with a testimonial from someone on the GOOD team who's already completed it. We invite you to complete all 30 mini-challenges with us! Today, we challenge you to:
Make a big batch of healthy soup.
Fall is here! Finally. For me, there are few things that are more relaxing than chopping up a bunch of veggies and throwing them into a big pot of soup on an autumn weekend afternoon. I made this Tangy Mushroom Barley soup, but am already looking forward to squash season, when I'll be rolling out this Curried Squash and Red Lentil recipe. It's a healthy lunch for a few days this week, and also a little cheap weekend therapy.
Ready, set, go! Good luck completing today's challenge. Share your experience on Twitter, Tumblr, and Facebook by using the hashtag #30DaysofGOOD, or let us know how it went in the comments section below.
Tomorrow's challenge: Cook all your food.