Deconstructing Functionality: Meet the UFO Media Lab
UFO Media Lab works with artists and technologists to explore the social applications of technology experimental and R&D projects.
01.17.13
[youtube]http://www.youtube.com/watch?v=H5upJQpUFXI&list=PL6uqON-thyraDG9IP8QQIMkEKv_1TuRC4&index=1
These days, technology is inescapable, so you might as well immerse yourself in what it has to offer and use it to your benefit. At least, that's the reasoning behind the work ethic of Chinese artists Wu Juehui and Shao Ding, who head up UFO Media Lab and "virtual lab" MeatMedia—two companies that work with artists and technologists to explore the social applications of technology through experimental and R&D projects.
---
Both Juehui and Ding have a theater background, and they incorporate some of the tricks they learned from that trade in their installations, building on their theatrical foundation to create works that filter the experience of technology through performance, spectacle, and architectural forms.
Whether that be site-specific work or experimental pieces like their collaboration with Vega Zaishi Wang for The Creators Project, the intergalactic fashion show Alpha Lyrae. Or Brain Station 2, which features a lightbulb affixed to a helmet that's controlled by the wearer's brainwaves. "The purpose was to deconstruct the usual function of things." Juehui says of the piece in the video above. "With these projects we rediscover our conditions."
Learn more about them in our documentary above and check out a selection of their work below.
Brain Station 2
Close your eyes to light up the bulb.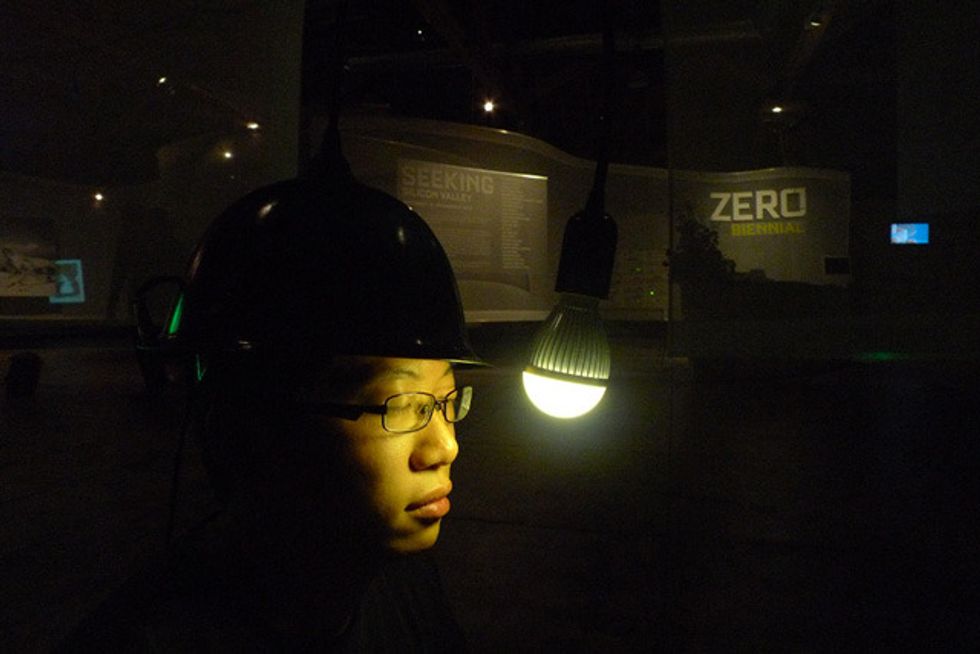 Non-ARCHITECTURE
Recontextualizing an historic building through 3D projection mapping.
Channeling human experience through technological tentacles.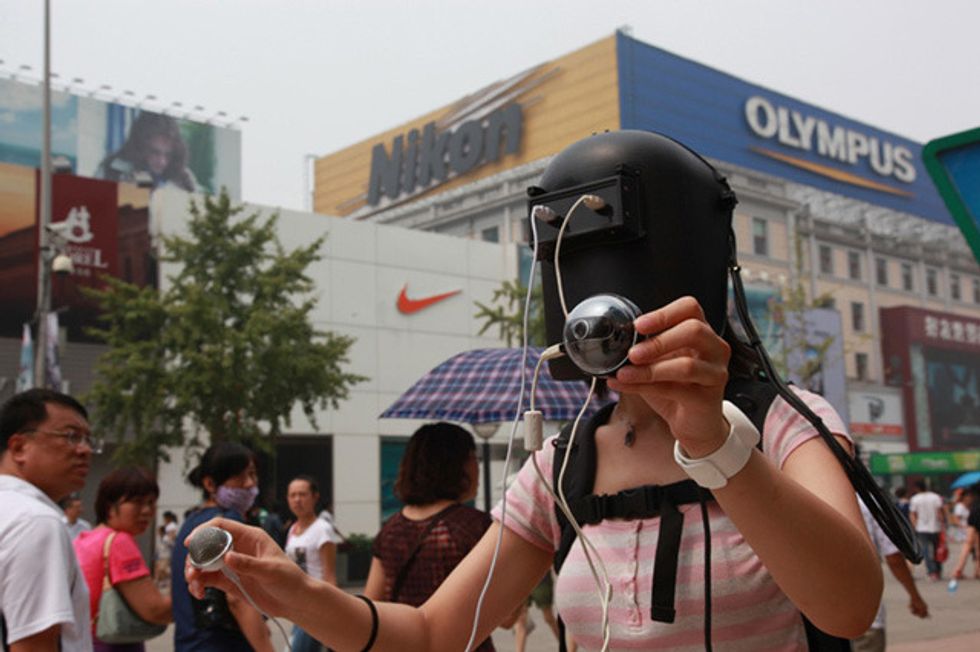 Articles