Articles
Help Design Brooklyn's New Public Market Dekalb Market, Not Just a Container Contest Wants Your Creative Ideas for New Brooklyn Market
Dekalb Market will be a sustainable, community hub for art, food, farming, and small business. Submit your pitches for stalls now and win free rent.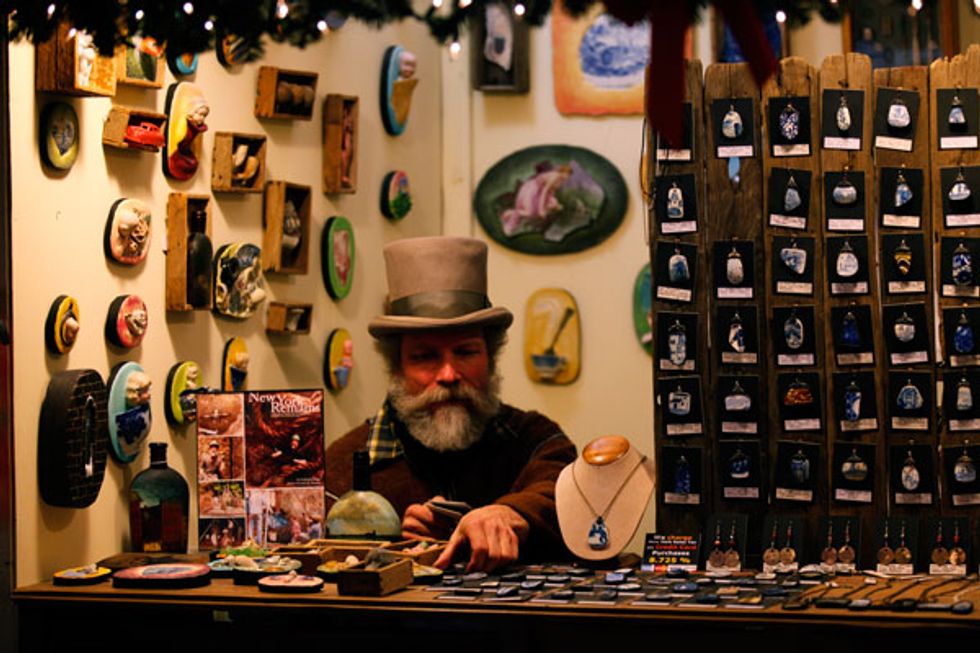 Artists and artisans, farmers and fun lovers, get out your sketch pads and put on your designing caps.
Urban Space
is building a new market and community hub in downtown Brooklyn and they want your proposals for making it a unique gathering space for commerce, art, eating, and even growing food right there in the shadow of skyscrapers. Contest details below, but first, a hat tip to the vision for what will become
Dekalb Market
.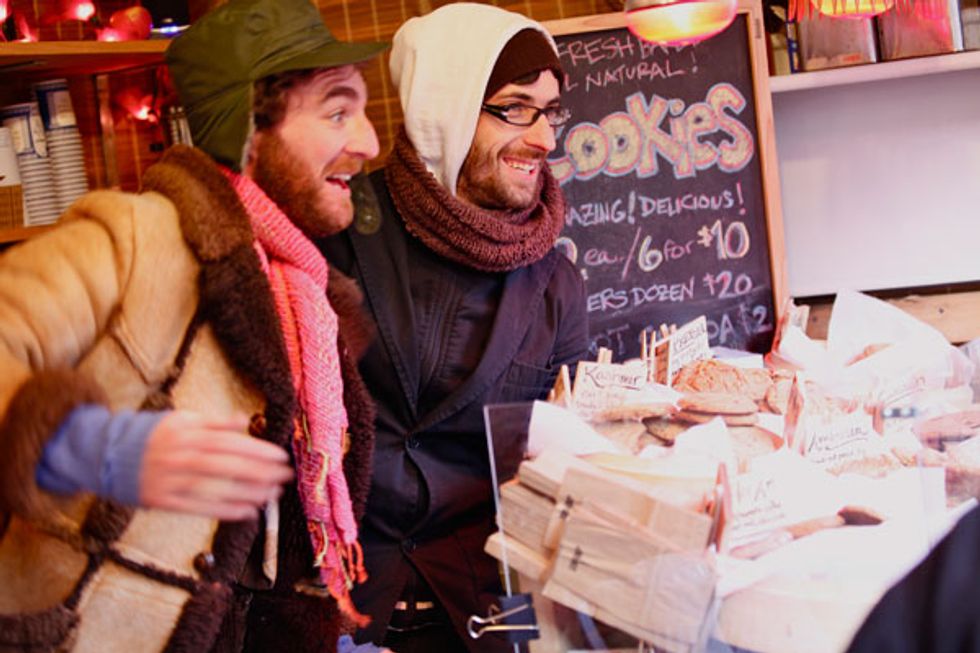 ---
Markets, especially
farmers' markets
are widely touted as having
multiple community benefits
, from nutrition to
real estate value
, but Dekalb Market has goals that go beyond the conventional stall set up. The whole market will be built out of
recycled shipping containers
and other repurposed sustainable materials. Artists, chefs, and entrepreneurs will convert the containers into "temporary" venues for art, eating, or anything else. The idea is to make a modular market that can bring more than just consumerism to revitalize the currently vacant space.
Urban Space says the plan is to keep the market in downtown Brooklyn for five to ten years and then move it to another vacant lot in another neighborhood that needs a boost. But the group has experience building institutions. Urban Space was behind the Camden Lock market in London, which started as a "temporary" stall market in 1978 and has since evolved into the citiy's third biggest tourist draw. Urban Space also builds New York's pop-up holiday markets in Union Square and other plazas.
This one will be year-round with a substantial food component designed to bring fresh produce to a neighborhood currently lacking a serious supermarket. By actually installing a showcase farm on premise, visitors will also have a chance to get to know their food system a little better while ambling past the farm-fresh arugula.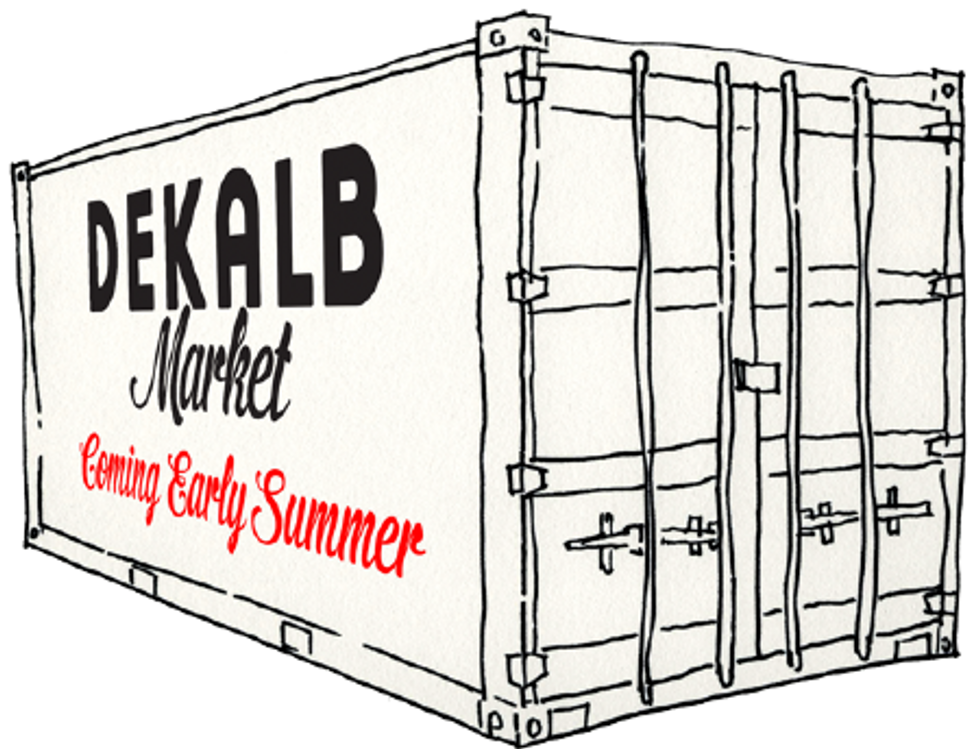 The Contest: Pimp My Shipping Container
And here's where you come in. What would you do with 160 square feet free of charge at the market?
In anticipation of the opening this summer, Urban Space is offering up free rent for six months in one of the containers. Not Just a Container is a competition to find the "most creative and innovative" use of a salvaged shipping container. Full disclosure: GOOD is a media partner for the competition and I'll be one of the judges.
As it says on the contest website: "The goal of the competition is to support the growth of Brooklyn's creative community by helping a local entrepreneur realize his or her dream of opening a bricks and mortar location ..." The Body Shop grew out of a stall at the Camden Lock market, we're excited to imagine what might grow out of Brooklyn's newest "temporary" market.
Any idea you can think of is fair game for the competition: a farm structure, store, art installation, even a work-sell space if you want to get crafty on location. Musicians, consider making an intimate venue in a box. Or, think up some activities for the local kids, athletic or academic.
Entries will be judged on design quality, sustainability, community impact, and entrepreneurship.
In addition to free rent, the winner will get up to $3,000 to build out their dream space along with a package of other goodies listed here.
The contest deadline is April 9, one month from today, so get designing and spread the word.