Articles
Dietary Supplements: Chef-Designed Shoes and Aerosolized Excrement
We visit Chicago, Orlando, and Delhi, India, in today's daily roundup of what we're reading at GOOD Food HQ. Enjoy!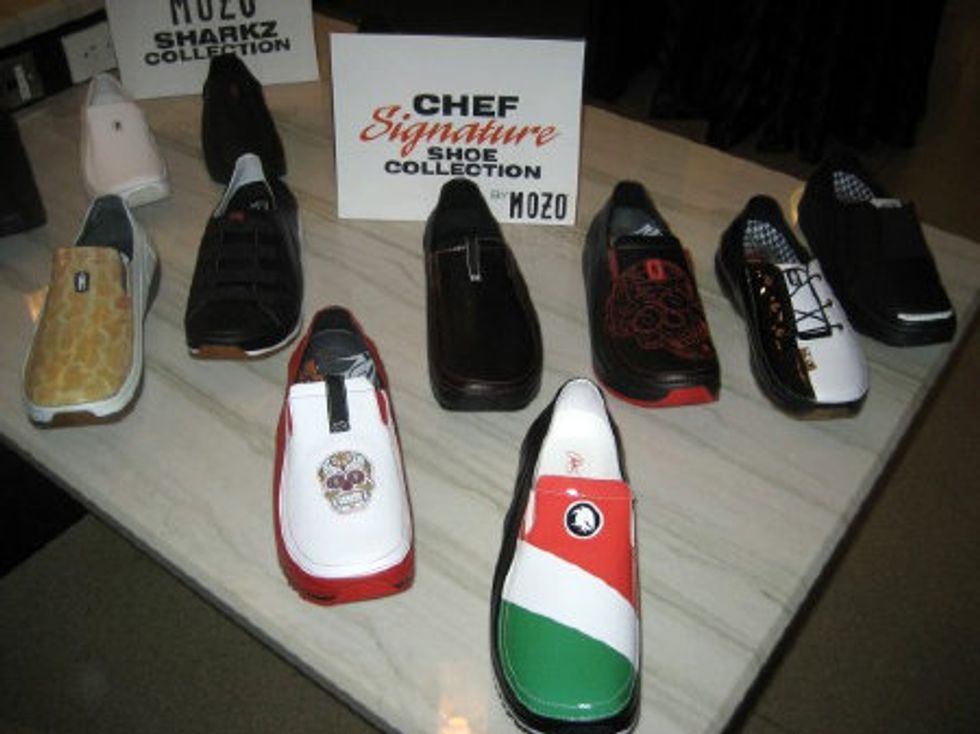 Superbugs have become a problem on big pig farms. So has
pollution and aerosolized excrement
.
More than 12 million tons of Chinese rice (and millions of acres of agricultural land) are contaminated by cadmium and other toxic metals from industrial pollution.
---
Skyrocketing wheat, corn, and coffee prices are causing massive protests in Delhi, while in the United States, companies like Sara Lee have begun to reformulate and shrink their products.
Understanding the strawberry genome might mean cheaper, more transportable fruits. Sweeter, richer strawberry flavors, though, are another story altogether.
After nearly half a century of injuring children and occasionally baking things, the Easy-Bake Oven is getting a redesign due to incandescent light bulb bans.
Newly-elected Mayor Rahm Emanuel pledges to turn Chicago into a Let's Move metropolis by re-zoning for urban agriculture, putting grocery stores in food deserts, and encouraging bike transportation.
Orlando, Florida, has more Burger King, Taco Bell, Pizza Hut, and KFC franchises per capita than any other American city, making it the official fast food capital of the United States.
And today's image of designer chefs' shoes comes via Eater National, which reports that:
Last night Mozo, the maker of slip-resistant work shoes, unveiled the "signature footwear collection" made in partnership with chefs Marcus Samuelsson, Chris Cosentino, and Aaron Sanchez. The goal is light-weight kitchen shoes (10 oz., on par with athletic performance footwear) that also look good. Said Sanchez "This is New York, man! People look at you and they look down at your shoes."

\n
You'll have to visit Eater to find out which chefs designed the beauties above!
Dietary Supplements is a daily round-up of what we're reading at GOOD Food HQ.
Photo by Hilary Tuttle for Eater.com