Articles
Dietary Supplements: Gold Dust, Pepperoni Potatoes, and the Cheese Police
Standing in alcohol won't get you drunk, and other important news, in today's daily roundup of what we're reading at GOOD Food HQ. Enjoy!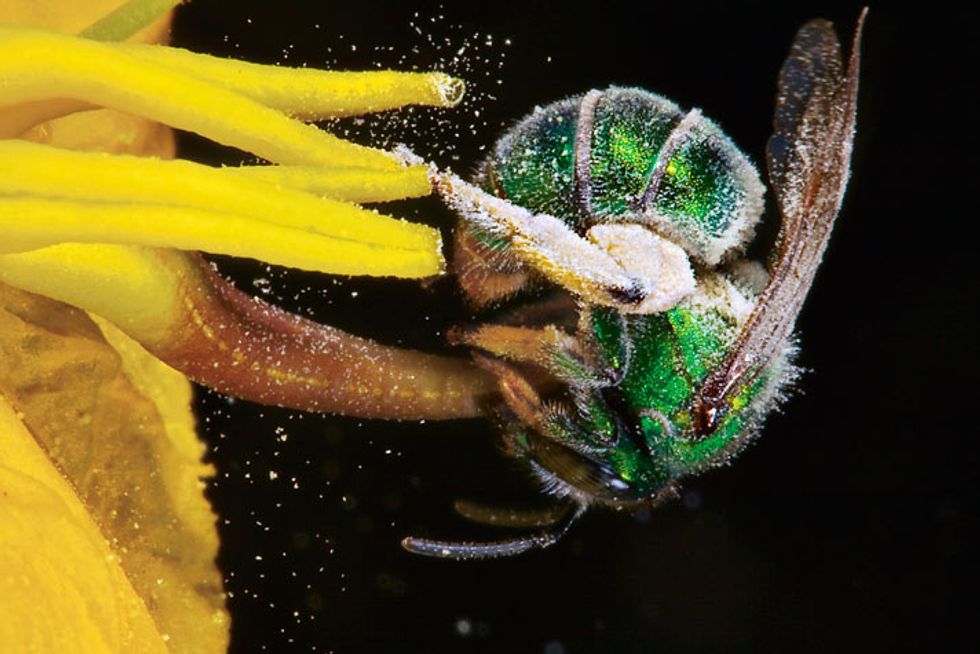 We have been remiss in delivering your dietary supplements for the past couple of days: apologies. Today's is a bumper crop to make up for it!
---
The family that is trying to trademark the term "urban homesteading" has been accused of plagiarism.
Go ahead and end agricultural subsidies, but don't blame them for making unhealthy foods inexpensive.
What's behind the ongoing shakedown of raw milk cheese-makers? Culture magazine takes a look.
Read this poignant essay from bartender James Thornburg about losing a regular.
Subway overtakes McDonald's as the largest restaurant operation in the world by outlets, although the Golden Arches still leads on revenue.
Just in case you were wondering, a new Danish study finds that standing in alcohol won't get you drunk. But if you do try this at home, send us photos!
Forget no-fly zones: Supplying Libyan rebels with food aid could be a low-risk way for the United States to help topple Gaddafi.
Chickens have the capacity for empathy.
We list the total calories in food. Why not give consumers a better tool for counting their daily energy intake?
Declaring peace in the war on obesity: The Health At Every Size movement focuses on well-being, not weight control.
Are you hip to the Cheerwine cult yet? Sales of the North Carolina-based cherry soda have tripled since December.
The Pork Olympics: the full story on the origins of Cochon 555, featuring five heritage pigs, five top chefs, five winemakers, and a lot of homemade charcuterie.
"We're turning oranges into diamonds." New LED lighting allows retailers to save money and enhance the appearance of produce and meat.
New York Congresswoman Louise Slaughter introduces legislation to limit the use of antibiotics in livestock farming.
The world welcomes two new potato varieties: the AmaRosa, designed for the "upscale potato market," looks like pepperoni when sliced; and the Sage Russet, whose long, flattened shape makes it perfect for French fries.
Phew. After digesting a list as nutrient-packed as that, we recommend National Geographic's gorgeous "Gold Dusters" slideshow, a collection of photographs by Mark W. Moffett that show just a handful of the 200,000 bugs and butterflies that form such an essential and overlooked part of the food chain.
Dietary Supplements is a daily round-up of what we're reading at GOOD Food HQ.
Photo: Mark W. Moffett for National Geographic.