Articles
With or without the promotional tie-in, most kids prefer french fries to apple slices.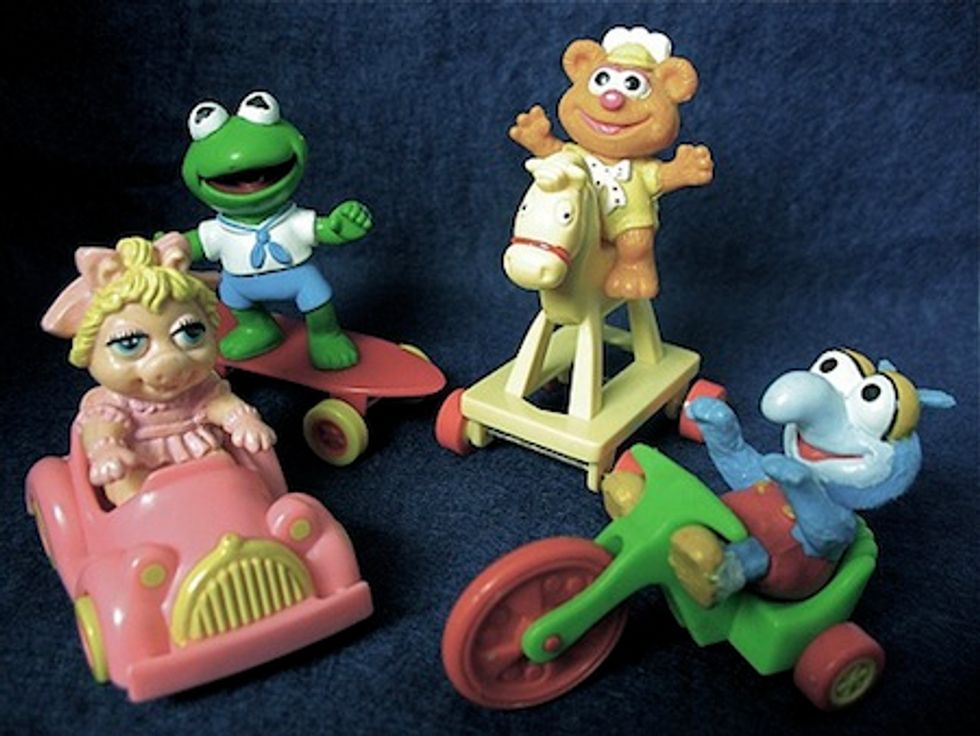 In 2006, the 10 biggest fast-food chains in the U.S. spent $360 million on kids' toys, then placed them in 1.2 billion meals consumed by children under the age of 12. Children who eat at America's major fast-food restaurants have 3,039 possible combinations of kids' meals to choose from. Of those, only 15 options meet national nutrition requirements for children under the age of 15.
Lawmakers have responded to this state of affairs by taking a paternal approach to fast-food purveyors: They're taking away their toys. In 2010, Santa Clara County in the San Francisco Bay Area became the first in the U.S. to ban the sale of kids' toys in meals that don't meet its nutritional standards. Last year, the city of San Francisco followed suit. The state of Nebraska and New York City have considered similar bans. But does snatching up toys actually make kids' meals healthier?
---
A new study of the fallout from the Santa Clara ordinance provides an answer: Maybe slightly. Under the law, franchise locations of national and global fast food chains located in the county were required to stop pairing kids' toys with meals that contained unhealthy levels of calories, fat, sodium, sugar, artificial sweeteners, and caffeine. Affected fast food joints could choose to stop selling the toys in meals that don't make the cut—or better yet, modify their kids' menus to make them more nutritious.
None of them chose the latter: No restaurants in the sample introduced healthier meal items or edited their meal formulations to meet the nutrition criteria. But one franchise location did increase its promotion of the healthier items already included on its menu, telling customers that only by buying those healthier meals could kids receive a free toy. Other restaurants in the study removed in-store promotion of toys, or eliminated toys from their business model completely.
Toys may be a particularly obvious gimmick for marketing unhealthy food to kids and parents, but they're hardly the only method of getting kids under the golden arches. With or without the promotional tie-in, most kids prefer french fries to apple slices, and billion-dollar global businesses are devoted to keeping it that way. Santa Clara County can't compel a local McDonald franchise to radically edit its fare when it gets its business priorities and menu items straight from global HQ.
Banning toys may make fast food less fun, but it doesn't make it less cheap and convenient for American families. In fact, banning toys may make fast food even more expedient: Several Santa Clara fast-food outlets responded to the toy ban by dropping their kids' meal prices.
Photo via (cc) Flickr user Ursala Erdbeer