Articles
Don't Know Where to Vote? Find Out Via Text Message
Election day is coming up. Here's a fast and simple way to find out where your local polling place is and when it's open.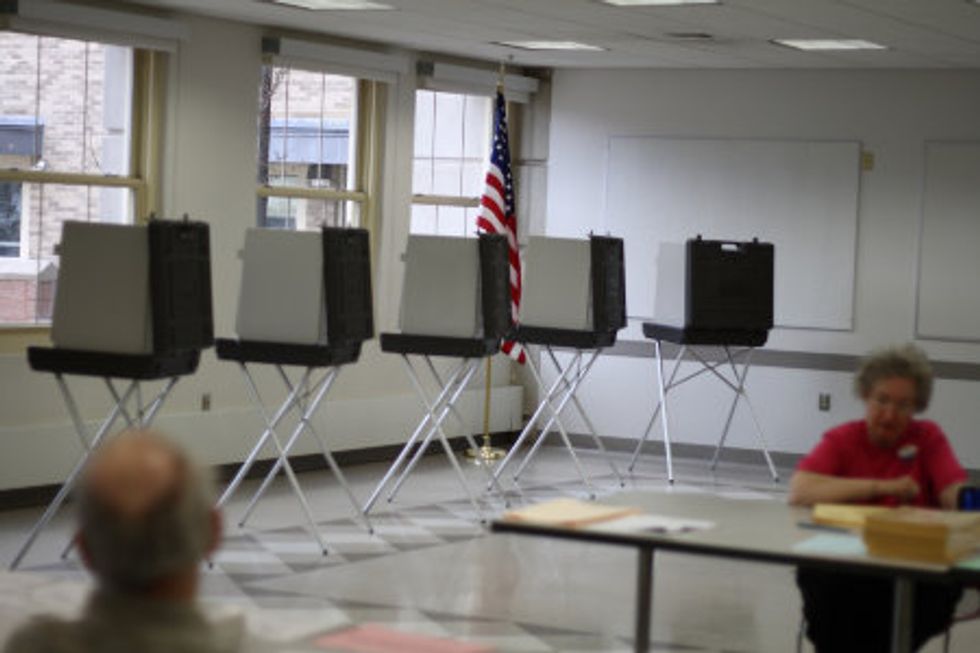 Here at GOOD, we like democracy. Sure, it doesn't always work perfectly, but it's still a damn good system of governance. The people pick our leaders and laws.
If they vote, that is.
---
So make sure you get to the polls tomorrow. If you don't know where to go, you can find out by simply texting "where" to 30644 (or "donde," for Spanish). You'll get a text back asking for your home address. When you provide that, you'll get the address and hours for your local polling place. The service is free, from Mobile Commons, and they're not harvesting address information. To look up your polling place online, try the Google Election Center.
Photo (cc) by Flickr user ragesoss