Articles
Education: Morning Roundup, Educating Donovan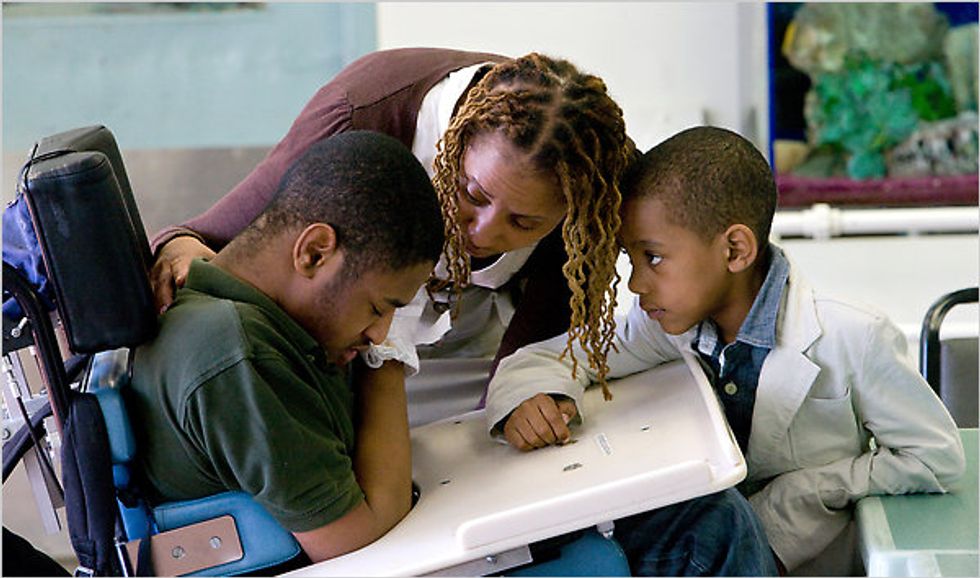 ---
Morning Roundup:
From The New York Times: A Struggle to Educate the Severely Disabled
School districts try to balance instruction in functional skills and academics with providing custodial care.
From the Los Angeles Times: Cal State OKs 5% hike in undergraduate fees
Trustees approve a $204 increase for full-time students, raising overall annual cost to $5,097, not including housing or books.
From the Associated Press: LA teacher makes algebra cool with a hip-hop beat
The class of eighth graders at a Los Angeles middle school tap their rulers and nod their heads to the rhythm of the rap video projected on a screen. It's not Snoop Dogg or Jay-Z. It's their math teacher, LaMar Queen, using rhyme to help them memorize seemingly complicated algebra and in the process improve their grades.
Photo via.