Articles
Education: Morning Roundup, Littlest Engineers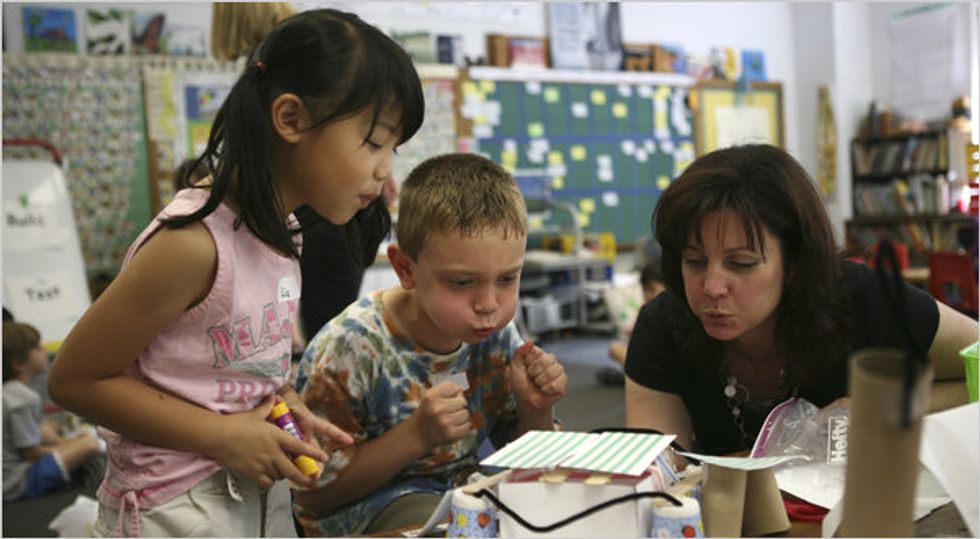 Morning Roundup:
From The New York Times: Studying Engineering Before They Can Spell It
---
To compete in a global economy, some school districts are offering engineering lessons to students in kindergarten.
From the Los Angeles Times: Hope for hungry students at UCLA
The student-run Food Closet and Swipes for the Homeless reach out to the campus' needy, many of whom prefer to remain hidden during hard times.
From The Washington Post: How important are school gadgets?
Some educators wonder how much high-tech tools raise achievement.
Photo via.