Articles
Education: Morning Roundup, Trojan Magnums in D.C. Schools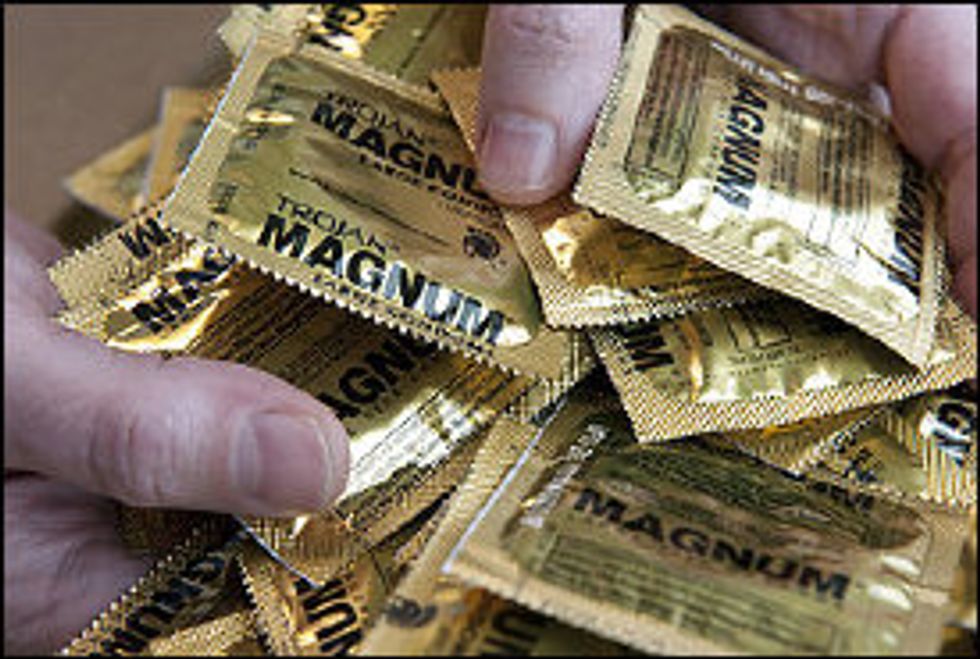 Morning Roundup:
From
The Washington Post
:
D.C. to begin using more-expensive Trojan condoms
High school students and college-age adults have been complaining to District officials that the free condoms the city has been offering are not of good enough quality and are too small and that getting them from school nurses is "just like asking grandma or auntie."
From the Los Angeles Times: Schwarzenegger's proposal on prison healthcare draws criticism
---
Opponents say the plan to put inmate care in the hands of the UC system and medical schools could put doctors at risk and lead to high costs and malpractice suits.
From The New York Times: Texas School Board Set to Vote Textbook Revisions
The conservative majority of the Texas School Board cast its eye on the teaching of American history, looking to emphasize the roles of capitalism, Christianity and G.O.P. political figures.
From the Los Angeles Times: Cal State lost 10% of teaching force, union says
There were about 2,500 fewer faculty members this month than last May on the 23 campuses, the equivalent of 1,230 full-time positions. On at least one campus the data didn't reflect recent hires.
Photo via Marvin Joseph for The Washington Post.