Egg Shells and Toilet Paper Rolls: One Man's Recycling Is Another's DIY Garden
Chances are you have everything already in your house or apartment to kickstart your own nursery, here's how.
04.12.13
You don't have to go to a fancy nursery to start greening your home. In fact, chances are you have everything already in your house or apartment to kickstart your own nursery. All you need is a few seeds, a little soil, a good light source, and some simple materials to use for containers to get your own garden going. Here's a round up of four of the more clever—and free—ways to get your seeds started before transferring to larger pots, using recycled items like toilet paper rolls, eggs shells and newspaper: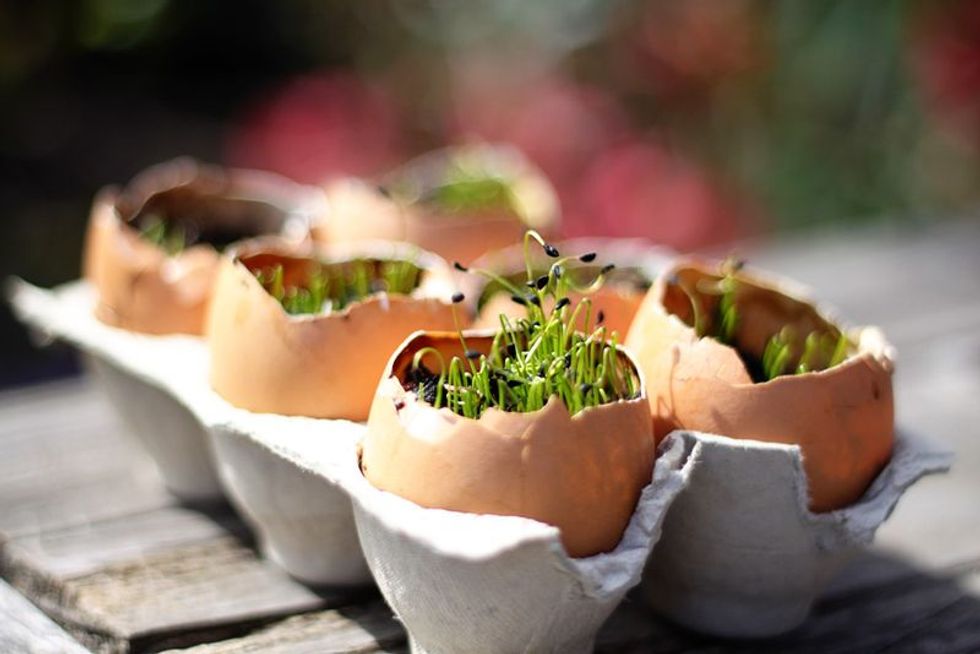 ---
Egg shells: make a delicious egg breakfast for friends or family and then use your discarded shells to plant. Using a small spoon, drop some soil and your seeds into the shell, place by the windowsill for a few days, and watch them sprout.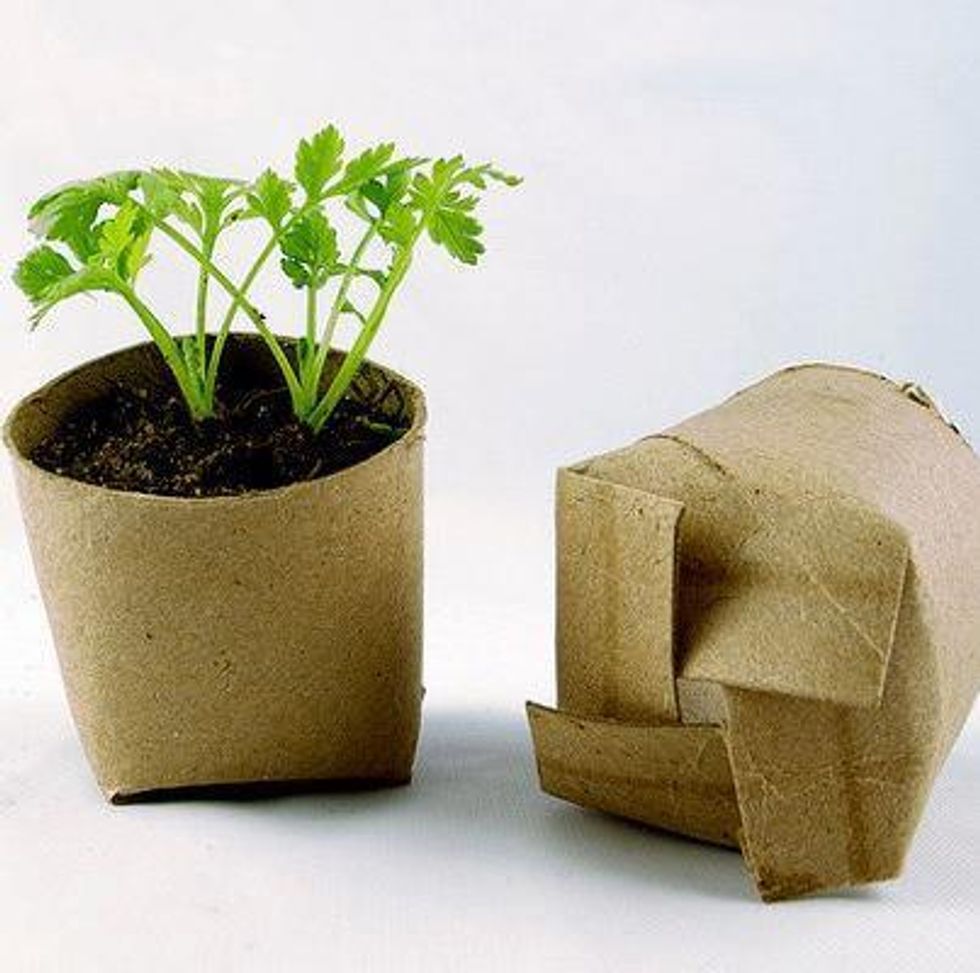 Toilet paper rolls: Usually the end of a roll of toilet paper signals disaster, but this idea for toilet paper planters should help. For a full tutorial of how to take advantage of your bathroom detritus go here.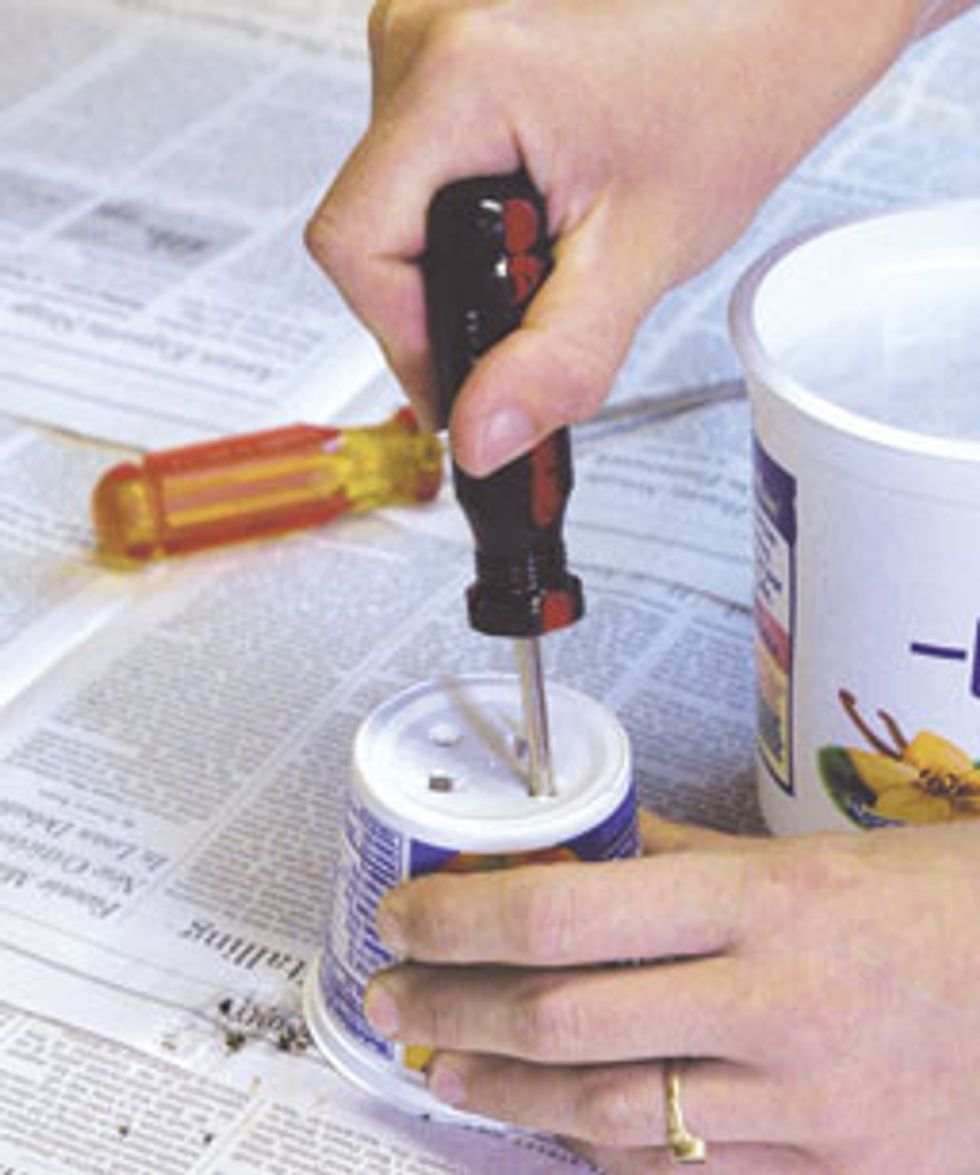 Yogurt (or other plastic) containers: The best way to recycle your unwanted plastic is to create new life from it. Simply poke some holes in the bottom of a container, add soil, seeds, and water, and you're good to go.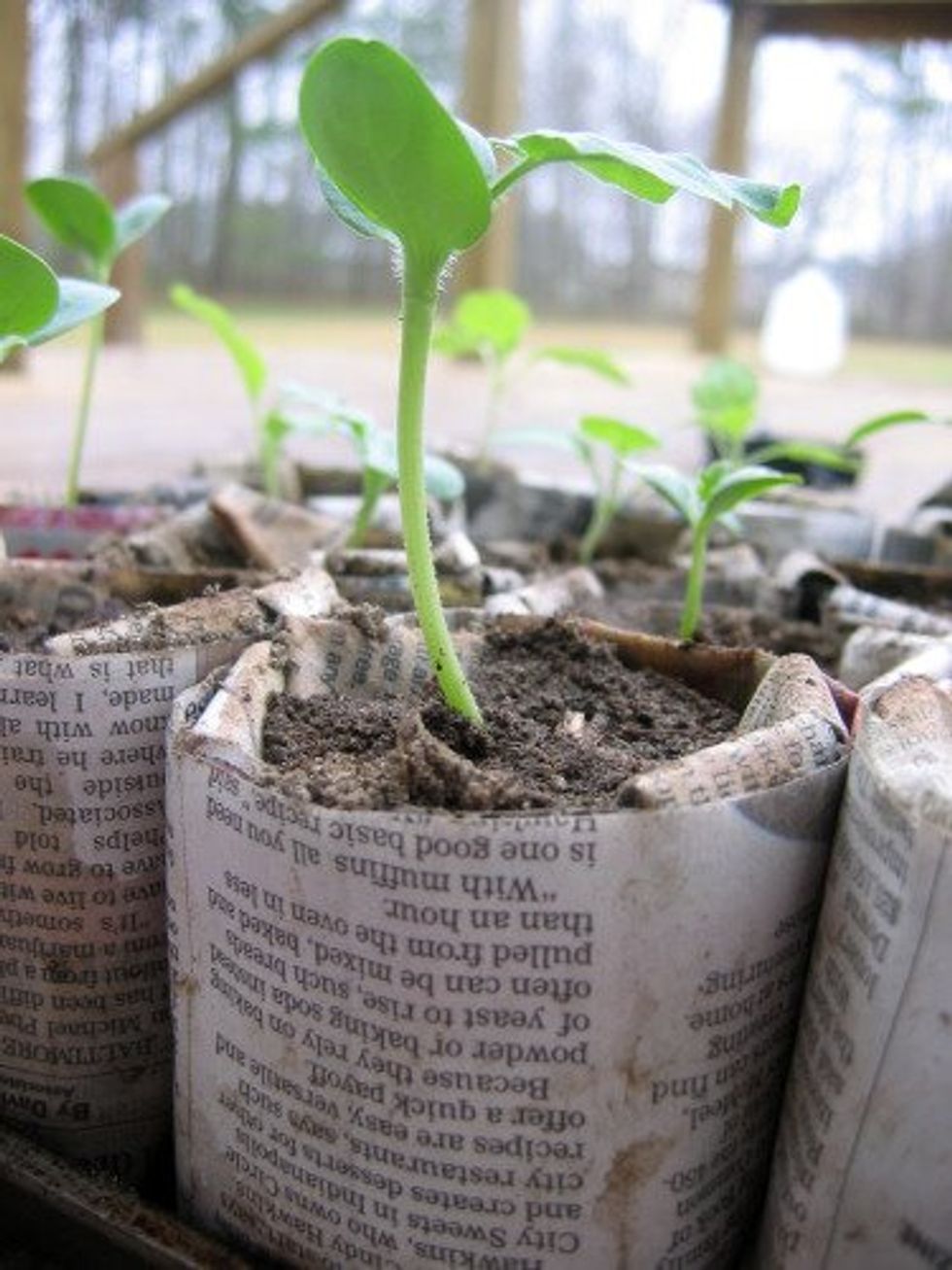 Newspaper origami: this method will satisfy the crafter in you and find a use for Sunday's paper. Just make sure your newsprint is printed with vegetable based inks, and follow this step by step guide or the tutorial below.
[youtube]http://www.youtube.com/watch?v=X1AzrqyzMOQ
This post is part of the GOOD community's 50 Building Blocks of Citizenship—weekly steps to being an active, engaged global citizen. This week: Plant a Guerrilla Garden. Follow along and join the conversation at good.is/citizenship and on Twitter at #goodcitizen.

Articles