Articles
"The Second Day" tells the first-hand story of students and teachers living and working in the area around Ground Zero.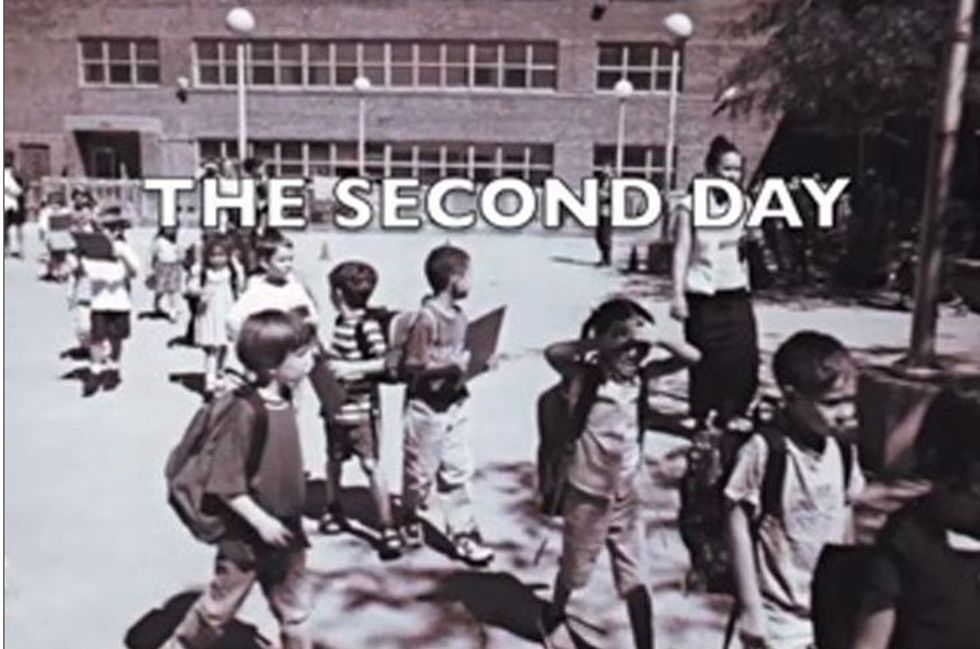 Ten years ago, 14-year-old New York City eighth grader Brook Peters was just another kindergartener living in Tribeca. But then the terrorist attacks of September 11, 2001 happened, forever changing his life, and the lives of over 5,600 other students in lower Manhattan. Now the teen's documentary, aptly named "The Second Day" because 9/11 was his second day of kindergarten at P.S. 150, will screen on Saturday at the Tribeca Film Festival.
---
Peters began working on the film when he was 11 because of how deeply 9/11 affected him. "I have memories of that day I'll never get out of my head," he told the New York Daily News. "Some kids had never talked about it to their parents, even." He collected 18 hours of emotional interviews with students, teachers, principals, and firefighters living and working in the area around Ground Zero on 9/11. With help from friends and family, he edited his footage down to the current 38-minute documentary.
How did Peters, who's currently a student at the Clinton School for Writers and Artists, manage to get the film finished despite a busy middle school schedule? He told the New York Times, "It was a lot of work balancing it with school events like life events, like birthday parties. There were times when I wanted to just stop and be a kid, but I'm glad I pushed through. I'm really proud of what the outcome is." His documentary career seems to just be getting started. Peters next plans to tell the story of 9/11 "memorials and the F.D.N.Y."