Articles
Electric Rebirth for Recently Shuttered Auto Plant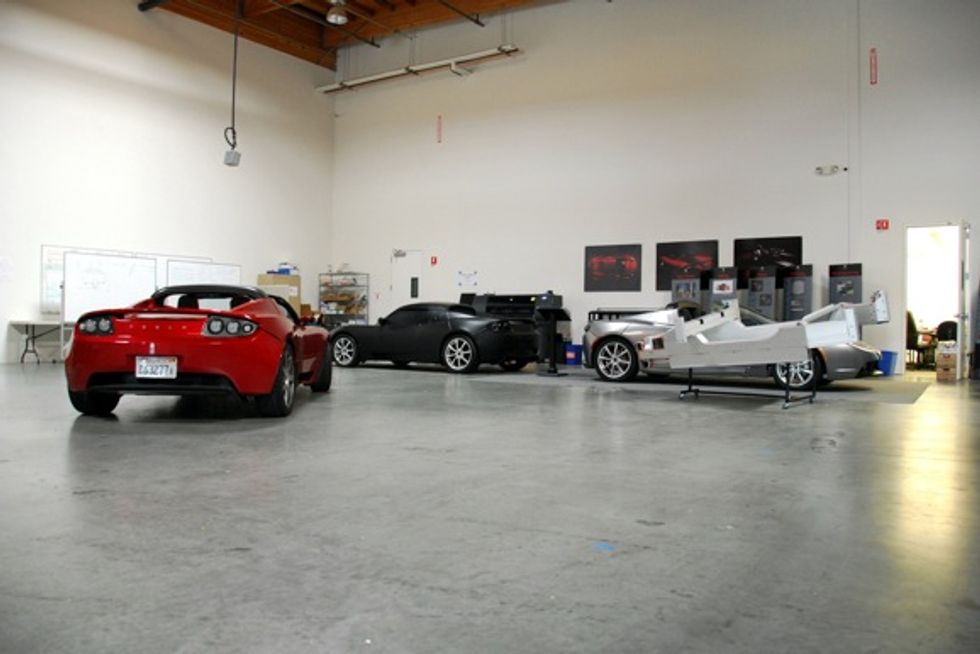 Back in March,
This American Life told the long, tragic tale
of Northern California's NUMMI auto manufacturing plant. Opened in 1984 as a joint venture between Toyota and General Motors, it was once thought to be the plant "that might have saved the U.S. car industry." Until GM nearly folded and the Fremont plant was shuttered in April, leaving around 4,700 workers jobless.
But now there's some good news: Last week Toyota and electric car startup Tesla Motors (which we've covered a bunch) announced a new deal that will reopen the doors at NUMMI and put at least some of the workers back on the job. As Richard Gonzales reported on All Things Considered, "The agreement between Toyota and Tesla was announced by Toyota's CEO Akio Toyoda, who promised to invest $50 million in Tesla. The fledgling electric carmaker will, in turn, buy the old NUMMI plant, a facility where Toyoda himself had once worked."
---
Tesla is still best known for its absurdly expensive Roadster, but the company will use the NUMMI plant to start production on a new family-sized sedan called the Model S. CEO Elon Musk plans to start production within two years and to create around 1,000 jobs.
Perhaps more interesting, Toyota and Tesla will start collaborating on a new electric car; the NPR piece includes this intriguing quote from Berkeley labor expert Harley Shaiken: "In the Fremont plant, the old Corolla line, which worked so well, is still there. That would mean a rapid transition is possible to building an electric Corolla or even a hybrid Corolla in Fremont...That could be a game-changer for the industry, and certainly for jobs."
Great news for some California autoworkers. Good news for the development of electric vehicles here in the states. And some much-needed positive PR for Toyota, who will be seen stepping in and rescuing a plant that GM abandoned.