Articles
Photos from New Tesla Electric Car Plant
A rare look inside the new Tesla electric car factory from our friends at Earth2Tech.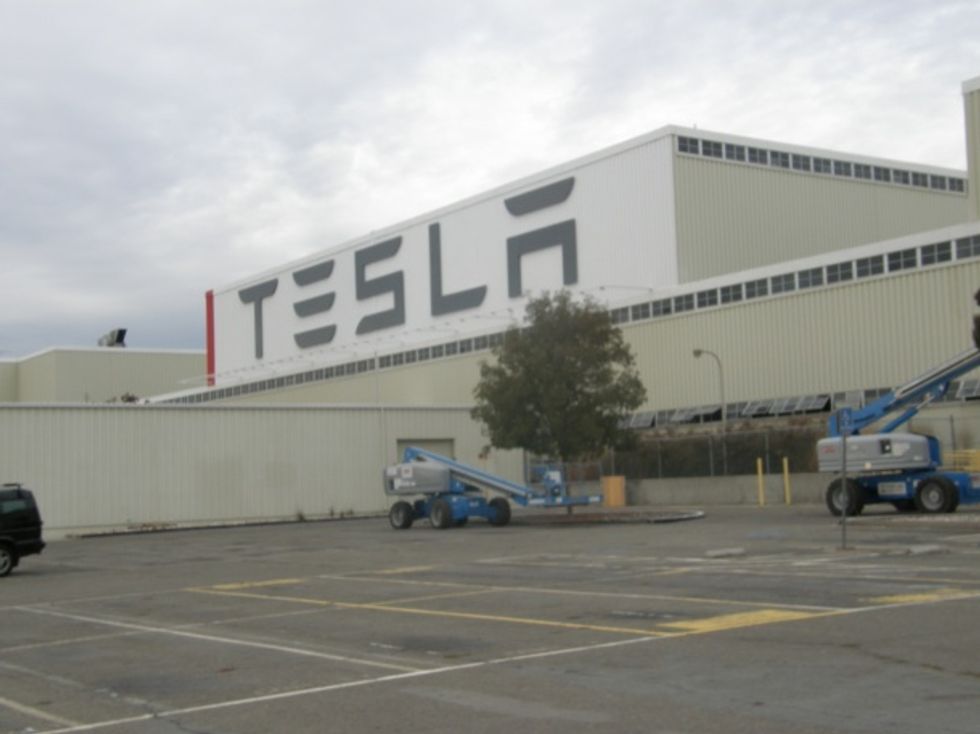 ---
Earth2Tech's Katie Fehrenbacher got a rare, early look at Tesla's newly acquired manufacturing plant, and has a great slide show of the factory where they plan to churn out the new Model S electric car within a couple of years.
Back in June, we wrote about how Tesla and Toyota had partnered to buy and reopen the recently shuttered NUMMI automotive plant.
Last week Toyota and electric car startup Tesla Motors (which we've covered a bunch) announced a new deal that will reopen the doors at NUMMI and put at least some of the workers back on the job. As Richard Gonzales reported on All Things Considered, "The agreement between Toyota and Tesla was announced by Toyota's CEO Akio Toyoda, who promised to invest $50 million in Tesla. The fledgling electric carmaker will, in turn, buy the old NUMMI plant, a facility where Toyoda himself had once worked."

Tesla is still best known for its absurdly expensive Roadster, but the company will use the NUMMI plant to start production on a new family-sized sedan called the Model S. CEO Elon Musk plans to start production within two years and to create around 1,000 jobs.

Perhaps more interesting, Toyota and Tesla will start collaborating on a new electric car.
According to Fehrenbacher, for now, only 20 percent of the factory, which one Tesla exec describes as "huge," will be used to produce the Model S, but the rest will be switched on as Tesla expands down the road. Go check out the photos. It's a rare and interesting look inside the nuts and bolts of the burgeoning electric vehicle industry.
You can read more of Earth2Tech's coverage of Tesla and the Model S here, and their comprehensive and unparalleled electric vehicle coverage here.
Photo credit: Katie Fehrenbacher, with permission.