Articles
Fed up 90-year-old takes an ad out in the paper to tell AT&T's CEO about his slow internet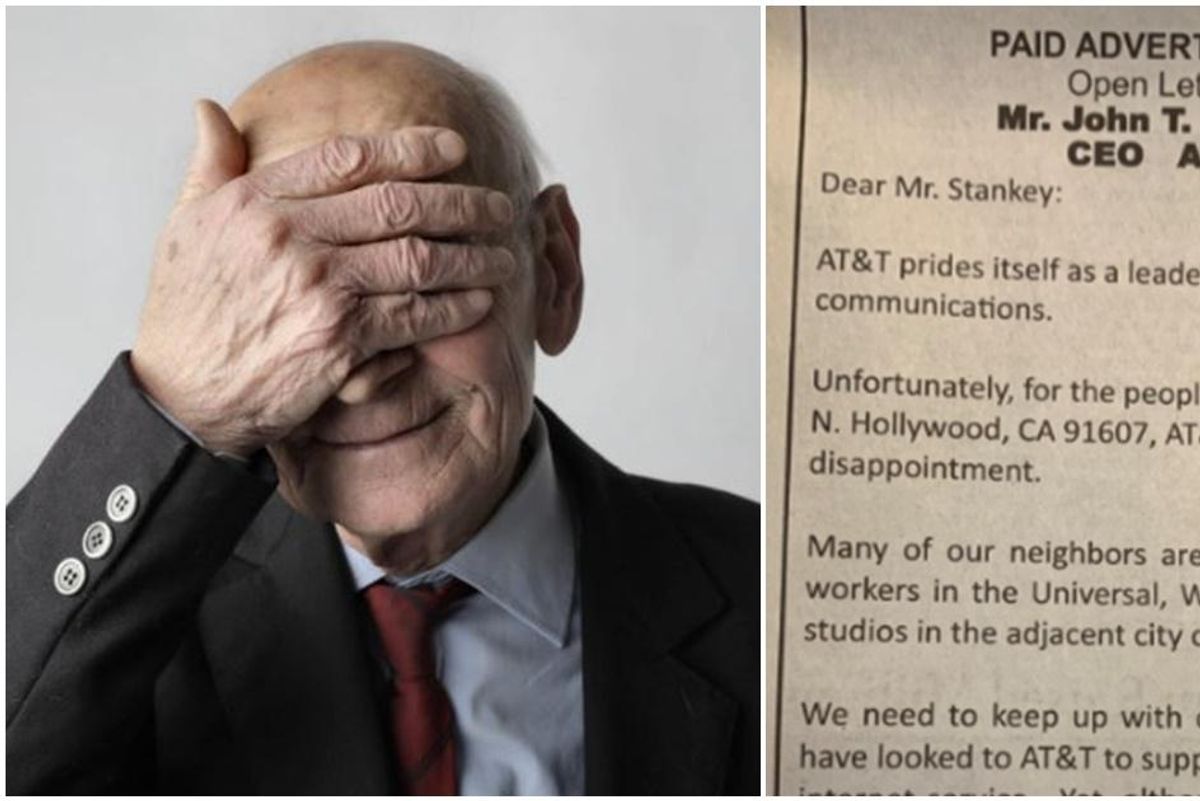 via Pexels
When you call your Internet provider's customer service line there are only so many times you can ask the manager before you hit a dead end. And there's no way in the world you're going to be transferred to the CEO.

A 90-year-old man in North Hollywood, California had it up to his neck in slow internet service so he took things a step further than his usual customer service call. He went straight to the top of the company and made a complaint with AT&T's CEO John Stankey.
While most people in the modern era would try to reach such a person via email or social media, Aaron Epstein went old-school and took out ads in the Dallas and Manhattan editions of the Wall Street Journal.
---
He chose Dallas because it's where Stankey lives and Manhattan to get the word out to the investor class. Smart thinking. Hit 'em in the pocketbook.
Epstein paid $1,100 for a quarter-page ad which ran for one day in the papers.

\u201cI mean how upset one must be, over slow home internet speeds, to pay for a personal quarter-page national ad in print @WSJ\u201d

— Raju Narisetti (@Raju Narisetti) 1612359105
"Dear Mr. Stankey: At&T prides itself as a leader in electronic communications," the open letter begins. "Unfortunately, for the people who live in N. Hollywood, CA 91607, AT&T is now a major disappointment."
According to a letter, Epstein has been an AT&T customer since the 1960s.
Epstein goes on to explain that many who live in his neighborhood have technical positions in the film industry and need access to the latest in Internet technology.
"We need to keep up with current technology and have looked to AT&T to supply us with fast Internet service," Epstein wrote in the open letter to AT&T's CEO. "Yet, although AT&T is advertising speeds up to 100Mbps for other neighborhoods, the fastest now available to us from AT&T is only 3Mbps. Your competitors now have speeds of over 200Mbps. Why is AT&T, a leading communications company, treating us so shabbily in North Hollywood?"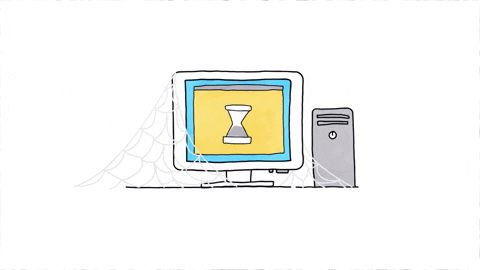 LooseKeys GIF
GIF from media2.giphy.com.
Ars Technica did a little legwork and found that after plugging Epstein's address into AT&T's Internet-availability checker it got a response that said: "High-speed Internet isn't available at your address."
Epstein has contacted the company numerous times and feels like he's getting the runaround.
"That's what they've been telling me for the last five years," Epstein told Ars Technica. "What gets my goat is, I've been getting snail mail advertising the faster speed, but when I call them they say it's not available."
The good news is that Epstein's complaint hasn't fallen on deaf ears. An AT&T spokesperson said they are aware of his complaint and are going to reach out to him. However, the company didn't answer whether it plans to upgrade service in his neighborhood.
Let's hope that when AT&T reaches out to Epstein they do so via telephone. Because if they decide to send him an email, he probably won't be able to open it.
This article originally appeared on 02.05.21