Articles
Flowchart: Is Beyonce Having a Boy or a Girl?
We look to her lyrics for the answer.
In what is perhaps our weirdest Friday flowchart yet, we mine the Beyonce lyrics catalog for inspiration, pose hypothetical questions to her unborn child, and try to assess... is it a boy or a girl?
Die-hard fans, you're welcome. Everyone else, we're sorry.
---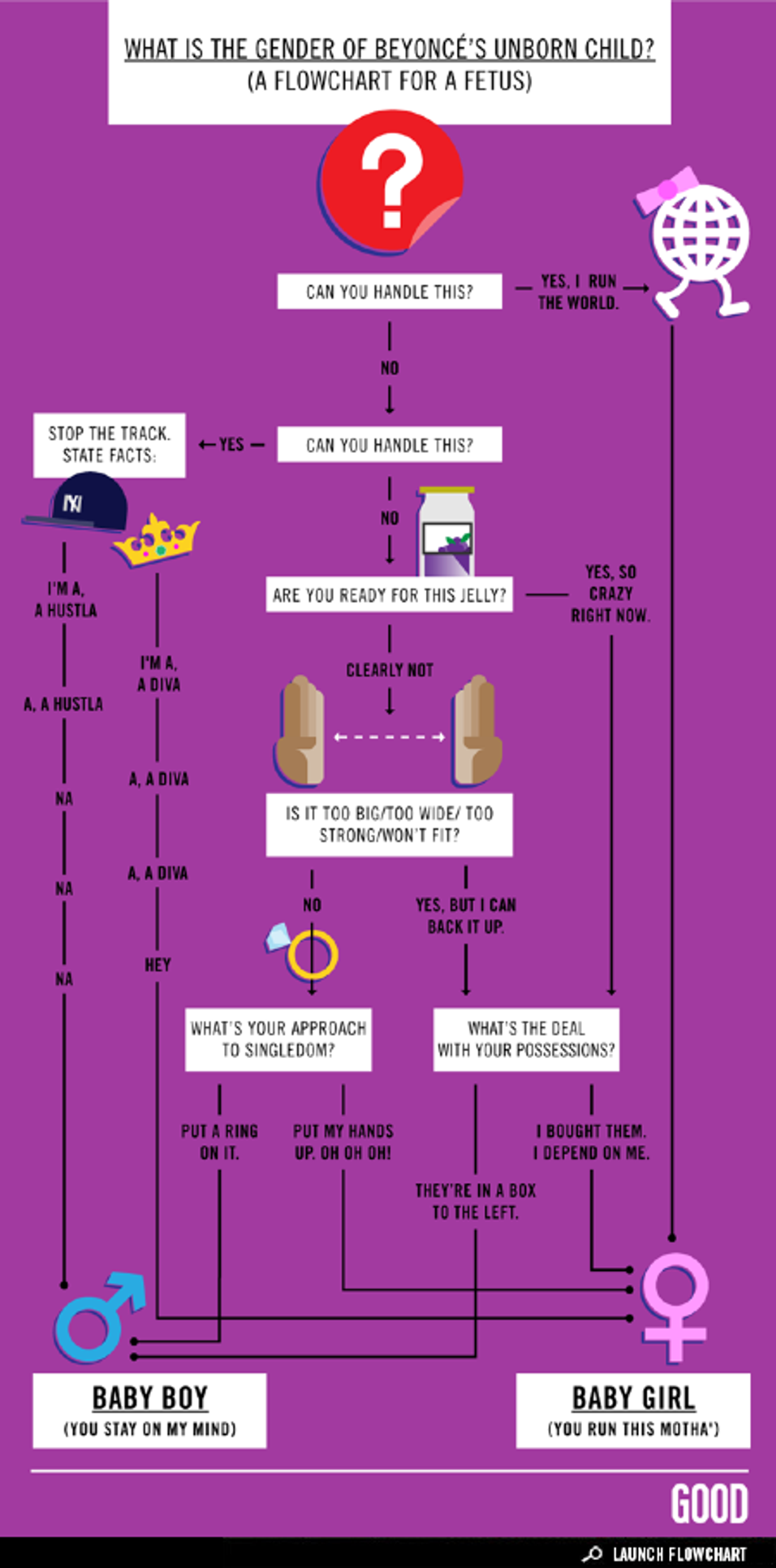 See all flowcharts here.