Articles
Flowchart: Should You Pay Attention to the Royal Wedding?
The British nuptials are dominating the news. Here's a handy way to decide whether you should care.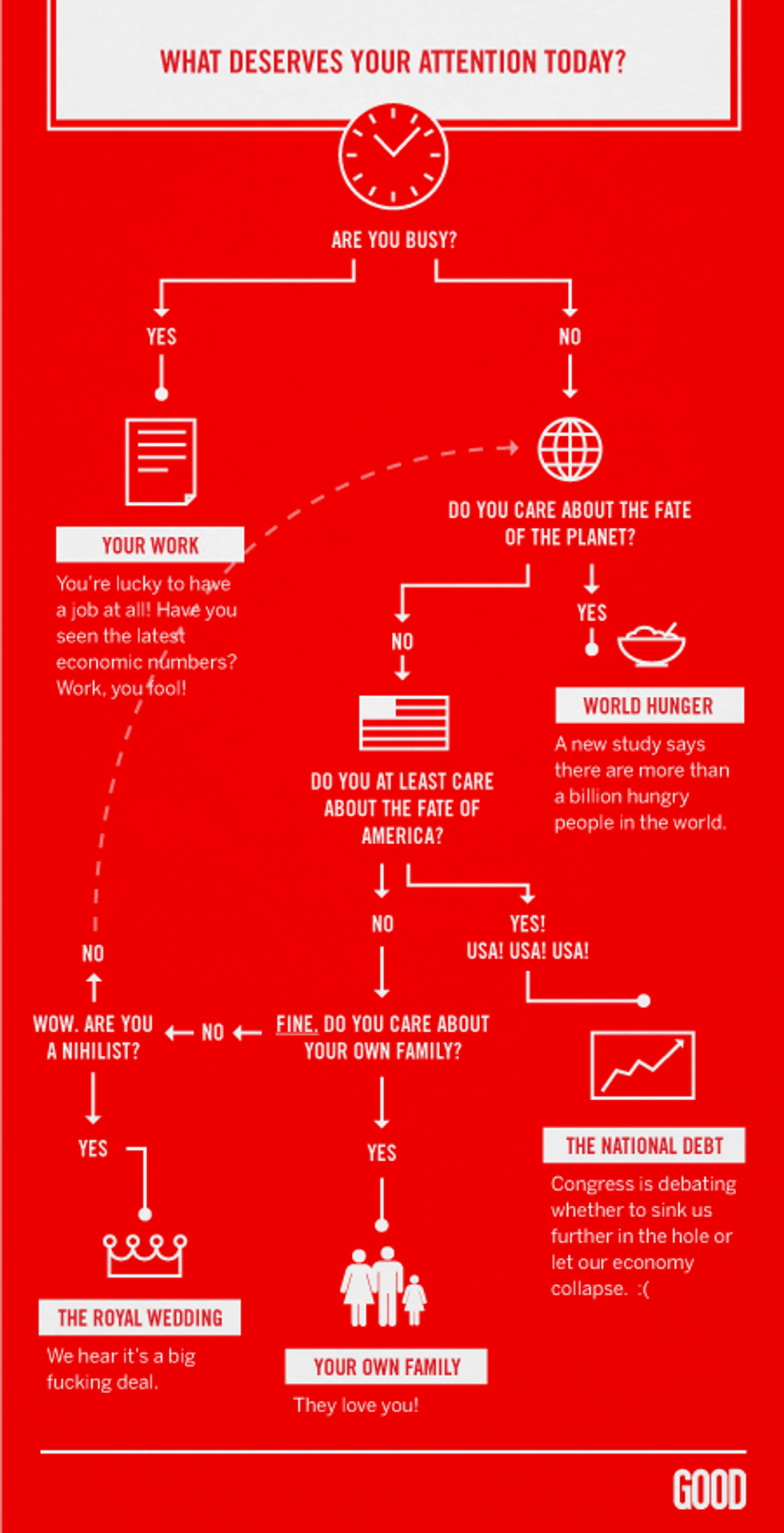 ---
GOOD's weekly flowchart teaches you how to navigate some of life's most challengingsituations. From mastering tricky social media etiquette to career advice, GOOD's got your back.