Articles
Get Schooled on Sustainability at TreePeople's Green City Fair
This weekend Angelenos can learn how to live responsibly in the big city at TreePeople's first-ever Green City Fair.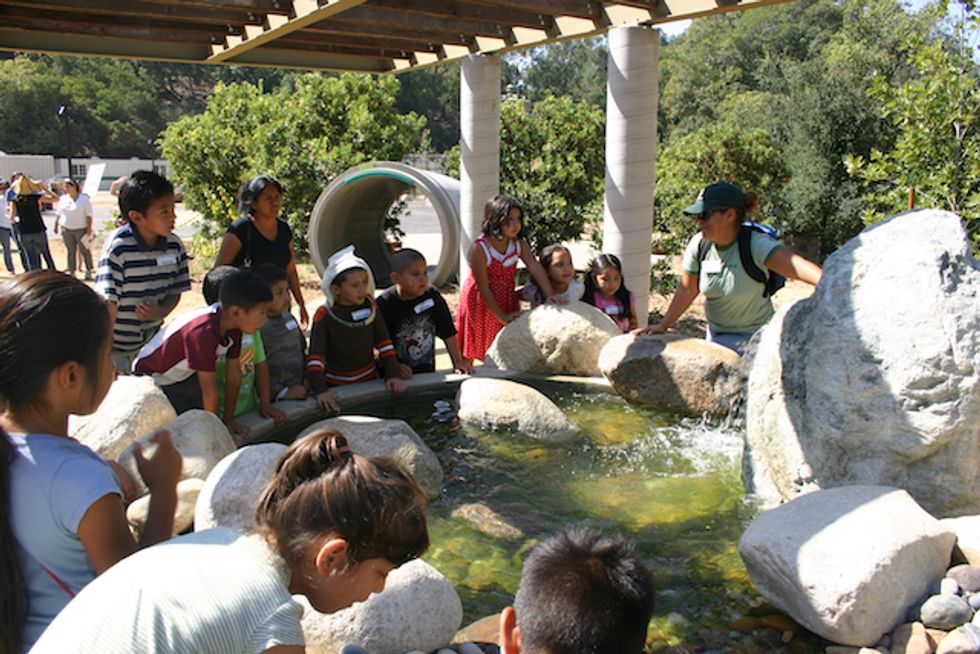 Did you know that there's a secret forest on Mulholland Drive? This is not the plot for a new David Lynch film, we swear. Wind your way up Coldwater Canyon, all the way to the crest of the Santa Monica Mountains, and you'll stumble into an outdoor sanctuary, complete with a cool, shaded fruit orchard; hiking trails; and a soothing watershed garden. It's the headquarters for the local environmentalist and citizen forestry nonprofit
TreePeople
. And this weekend would be a great time to visit: The group is throwing its first-ever
Green City Fair
.
Hosted by Hollywood's resident green guru (and reality TV star) Ed Begley, Jr., the Saturday fair will showcase solutions for living responsibly in this big, chaotic city of ours. Workshops taught by local pros will include lessons on how to harvest your own rainwater, how to make apartment living sustainable, and how to manage pesky pests in an organic way (all free, just be sure to sign up ahead of time). There will also be live music by $2 Shows, food from Whole Foods, and demonstrations and information from a long list of vendors and partners, including us. We'll be at a table with the crew from Bunch Design, who will be sharing their incredible vision for a tree-centric Los Angeles which they debuted at our Steal This Idea design event in April.
---
Parking is limited at TreePeople's hilltop oasis so you'll have to park at one of two lots—one in Franklin Canyon, and one in Studio City—and be shuttled up. Or if you want to be really green, ride your bike or take the bus to the Studio City location; it's only three blocks from Ventura Boulevard.
Live in Los Angeles? Sign up for our one-good-L.A.-thing-a-day email and become a member of GOOD LA. You can also follow GOOD LA on Facebook and Twitter.