Articles
Giant Web Of Spider Networking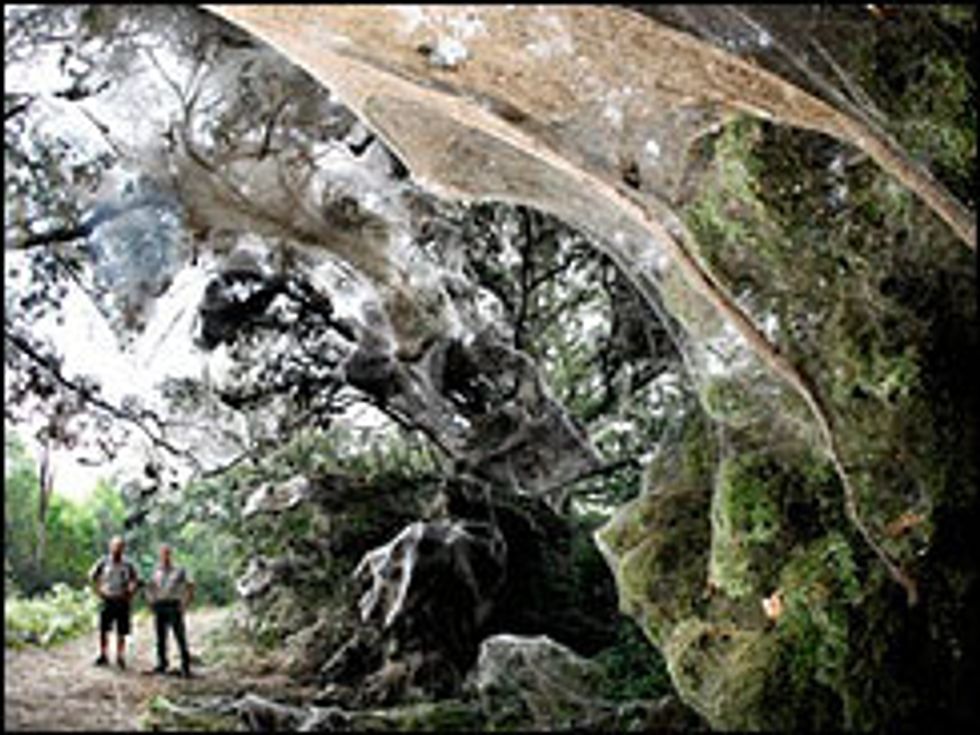 ---
A 200 yard stretch of Lake Tawakoni State Park is covered in a massive web of, well, massive webs. The initial impulse goes something like this:
LORD ALMIGHTY THE GIANT SPIDER WHO SPUN THIS UNGODLY WEB WILL DEVOUR US ALL.
Of course, it's far more likely that the webs were spun by many spiders working together. But even then you have to ask yourself, To what end? And if all the spiders start working together, what happens next?
Terrifyingly fascinating link
.