Articles
GOOD Design Daily: A Friendlier Figueroa Street in L.A.
The country's longest street gets a makeover on a three-and-a-half mile stretch that will cater to people not cars.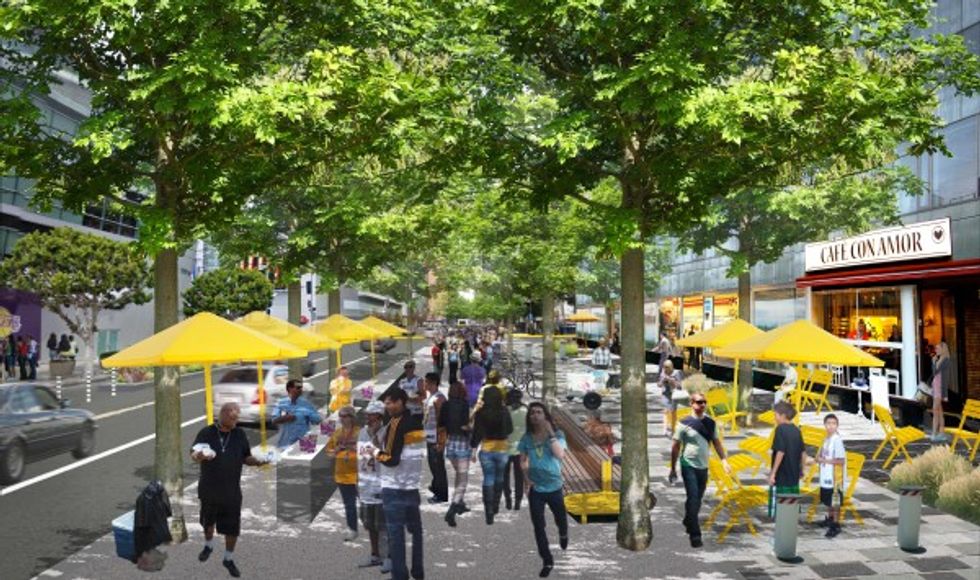 Running for 30 miles on a mostly north-south path through Los Angeles, Figueroa Street is by far the longest street in in the city and widely considered to be the longest street in the country. But for most of those 30 miles, "Fig," as we call it, ain't so pretty. It's extra-wide and largely unshaded with teeny sidewalks and nowhere to sit. Soon three-and-a-half of those miles will undergo a radical transformation called
MyFigueroa
, thanks to the
Community Redevelopment Agency
and Copenhagen-based
Gehl Architects
.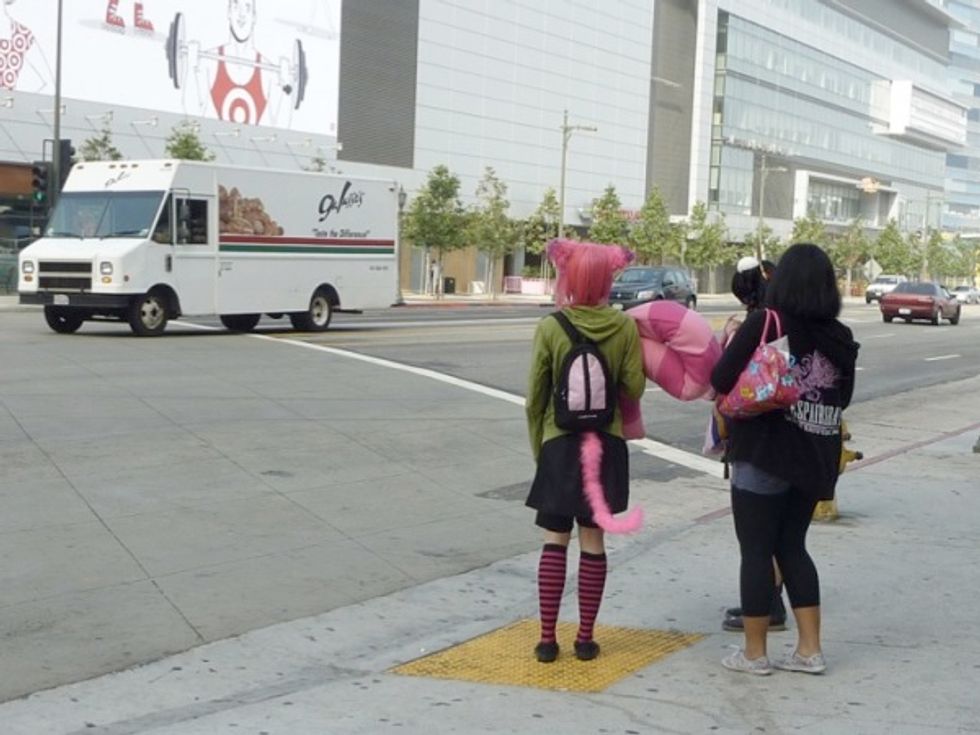 ---
For reference, here's a shot of Figueroa as it looks today. And yes, it's true, we make visitors wear this costume to intensify the extreme shame they should feel for choosing to walk on this street.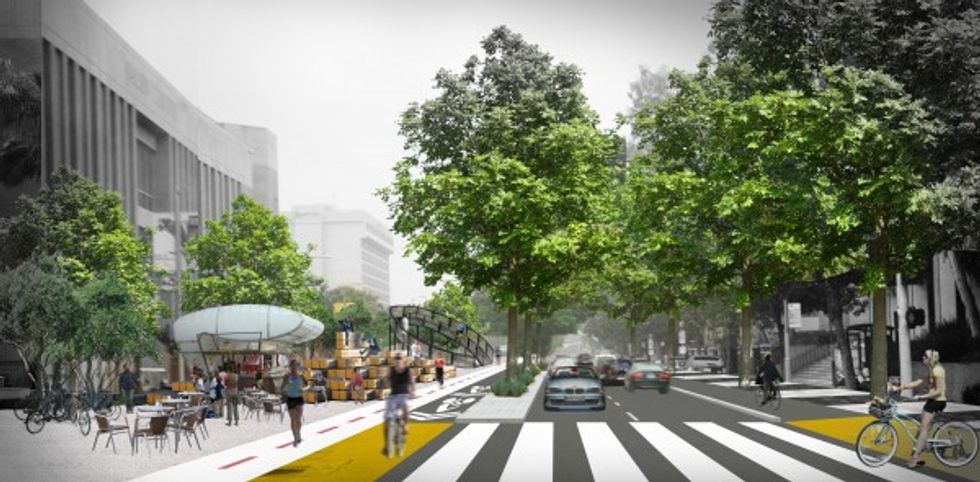 What Gehl Architects is recommending is narrowing Figueroa's lanes, making more room for bikers, cafe tables, and trees. They're also suggesting doing something else with the baffling 545 acres of parking lots located within a kilometer of the street. In short, they want to make a street that better serves people who aren't in cars.
"Is it worthy of a great city to treat its people like this?" asks the firm in its proposal. It's a rhetorical question. Principal Jan Gehl authored a book about redesigning urban areas around the pedestrian exper called Cities for People, one of the recommended books on our 2010 reading list. Want to hear more about other changes in store? There's a Facebook page for MyFigueroa, and director Oliver Shultze will be appearing at UCLA on February 11 to talk more about the project.
via Curbed LA