Articles
GOOD Infographic in Meatpaper's Sandwich #1
Sandwiched between the pages of Meatpaper 13 is issue one of Sandwich, for which GOOD designed a complex infographic on sammy interconnectedness.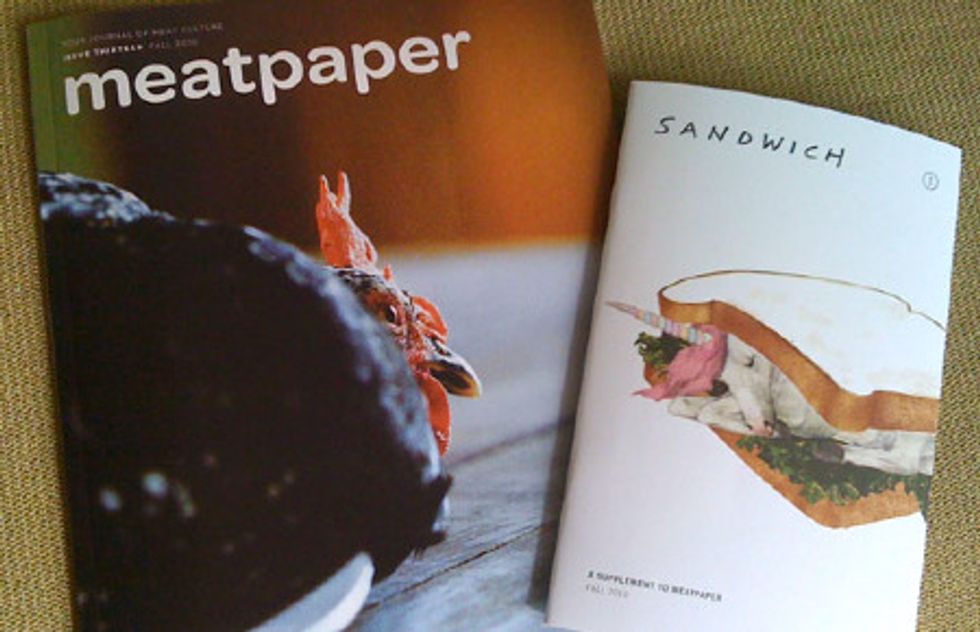 Sandwiched between the pages of
issue 13
of
Meatpaper
—a print magazine dedicated to artfully exploring the polarizing place of meat in our lives—is the newly launched
Sandwich #1
, a mini-magazine about slices of bread and the things we stick between them. This first issue includes a conversation with the great-great-great-great-great-great-grandson of the infamous 4th Earl of Sandwich, without whom most of us would need knives and forks at every lunch.
Also in there:
---
...[explorations of] the relationship between sandwiches and Renaissance architecture, the role of sandwiches in a much obsessed-over Radiohead song, the cross-cultural origins of the Vietnamese Banh Mi, the Earth Sandwich experiment, and what sandwiches have to do with falling in and out of love.
GOOD is proud to have contributed to Sandwich with what the mini-mag's editors describe as "the most comprehensive infographic of interconnected sandwich genetics currently in existence." Here's a preview: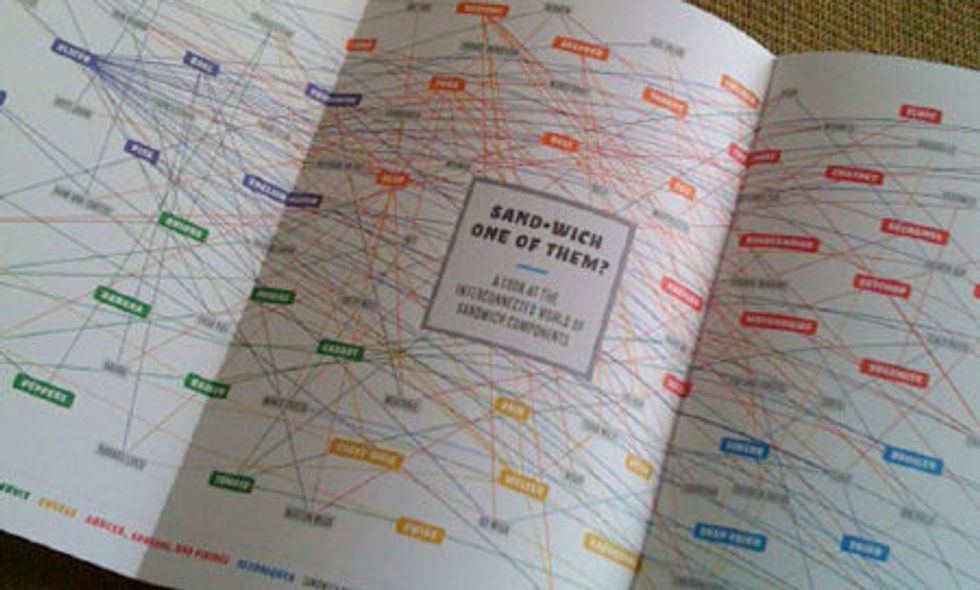 Learn more at
Meatpaper
.