Articles
Hard Sell: How Over-the-Counter Sexual Enhancers Measure Up Grading Erection Enhancers, From ExtenZe to Horny Goat Weed
Unsurprisingly, pills offered for sale at gas stations across America are unlikely to make a measurable difference in a man's erection.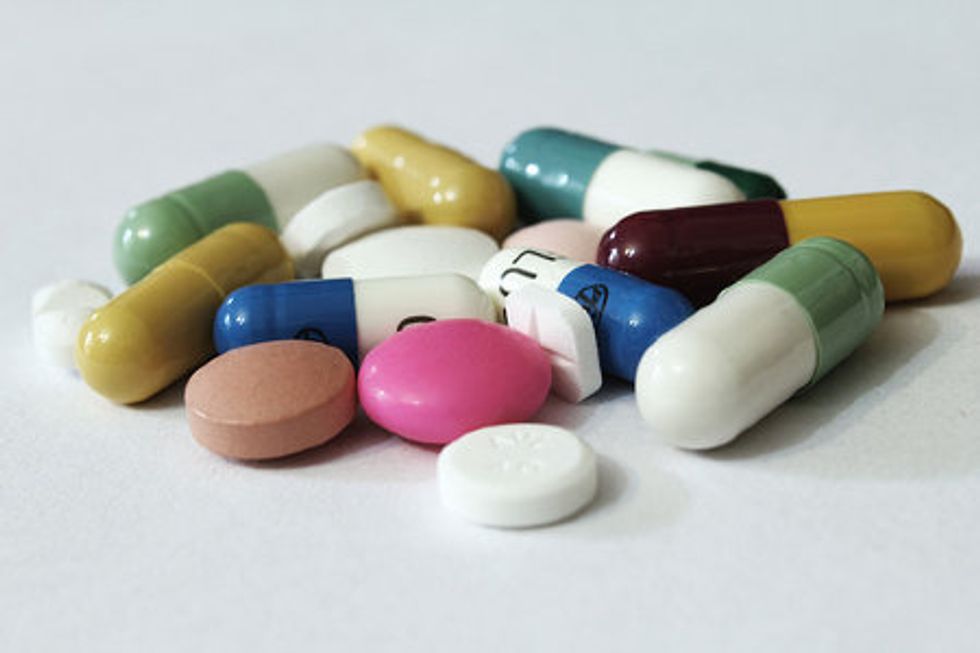 Relax, don't do it: In an unsurprising turn of events, pills offered for sale at gas stations across America are unlikely to make a measurable difference in the strength of a man's erection. According to a new report by product testing resource
ConsumerLab
, only 30 percent of over-the-counter sexual enhancers live up to their claims. And most of them don't claim that much:
ExtenZe
limply declares that it "can make a difference."
Earlier this year, the FDA pulled certain bottles of ExtenZe after they were found to contain unlisted drugs, including one that was "known to substantially increase blood pressure and/or pulse rate in some patients" and could put "patients with a history of coronary artery disease, congestive heart failure, arrhythmias or stroke" at risk. Today, ExtenZe is getting heat for what it doesn't have. ExtenZe flopped ConsumerLab's tests, registering only 63 percent of its claimed dosage of yohimbe, a derivative of the bark of the Pausinystalia johimbe tree that's FDA-approved to "act through the nervous system to increase blood flow to the penis."
---
The ExtenZe pills currently stocking shelves did test negative for potentially harmful unlisted drugs. Instead, the product boosts its profile with pseudo-science. ExtenZe markets itself by the alternate name "ambesium labidrol." According to ConsumerLab, "these words have no scientific meaning and seem to be a marketing gimmick, perhaps to give the product a more scientific aura."
In addition to yohimbe, ConsumerLab examined over-the-counter products containing popular supplements horny goat weed and L-Arginine, and found that only four of the 12 products tested met its standards for transparency and safety. Two of the tested pills "lacked FDA-required information on their labeling," ConsumerLab says, while one was found to be "contaminated with an unacceptable level of lead."
But will they make your penis hard? ConsumerLab found "little clinical evidence suggesting that any of the products that we tested would improve anyone's sexual functioning at the suggested doses." And they're certainly not going to physically "extend" anything. "There is no way short of surgery to increase a man's natural penis size," ConsumerLab warns. "At best, these products will only help with an erection—a temporary increase in penis size."
Photo via (cc) Flickr user e-MagineArt.com