Articles
Here to There
Cities around the world are finding better ways for their citizens to get around.\r\r\rVélib' Bike-Rental Program Paris:\r\rWhen Paris's Vélib' ("free bicycle") celebrated its first anniversary, in July, 2008, it had already doubled its number of rental bikes to 20,000 and rental stations to 1,450. The largest..\n
Cities around the world are finding better ways for their citizens to get around.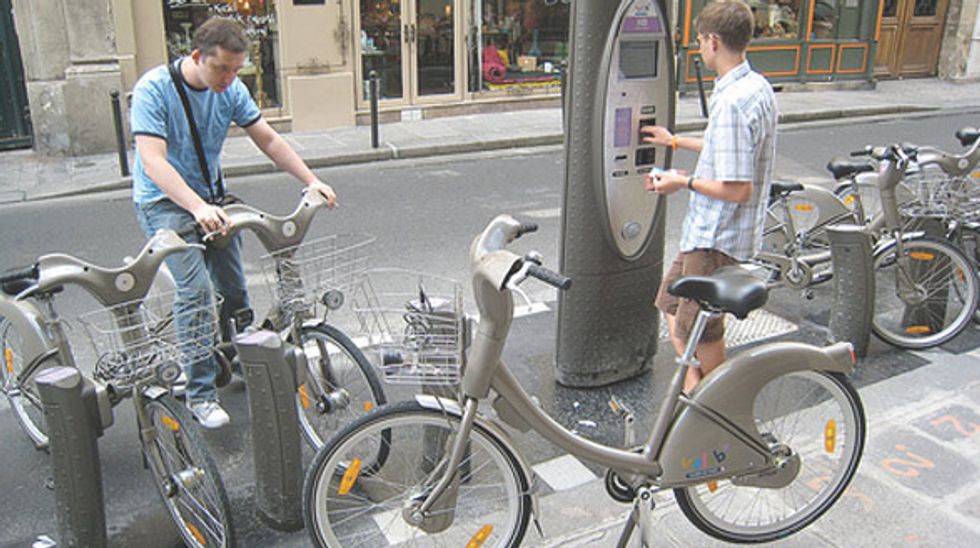 Vélib' Bike-Rental Program Paris:
When Paris's Vélib' ("free bicycle") celebrated its first anniversary, in July, 2008, it had already doubled its number of rental bikes to 20,000 and rental stations to 1,450. The largest program of its kind in the world, Vélib' is not only altering Paris streets, but also people's approach to mobility. "It's a factor of quality and quantity," says Eric Britton, the founder of the New Mobility Partnerships, "and it pervades the city." For subscribers, rentals are free for the first half hour and one to four euros every half hour thereafter, encouraging the vehicle's prompt return. Voiturelib'-shared self-service cars-is also on the horizon.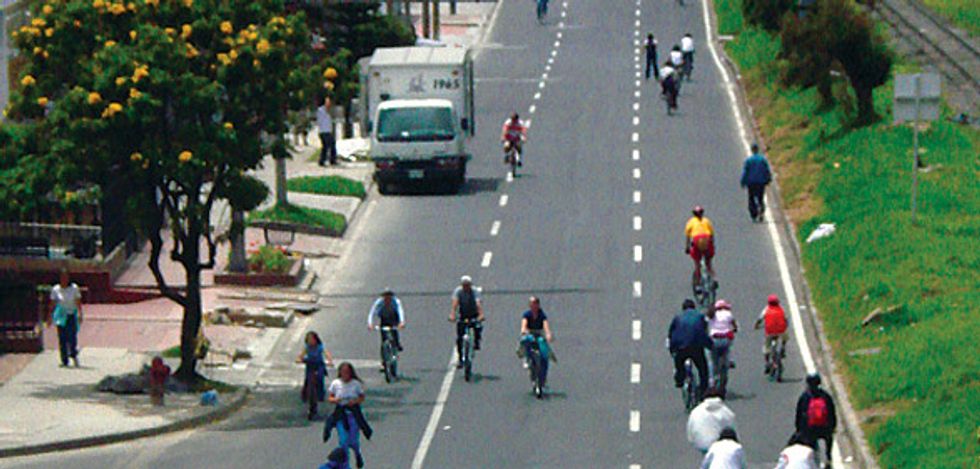 ---
Ciclovía Car-Free Streets Bogotá, Colombia:
Every Sunday and holiday, Colombia's capital city opens up more than 70 miles of car-free streets to more than a million pedestrians, cyclists, joggers, and skaters. By promoting active public spaces and restricting car use (the city established a Car-Free Day in 2000) the mayor and the parks commissioner reinvented the downtown cityscape while encouraging fitness and interaction between communities. Ciclovía ("cycle way"), in particular, provides open space and free activities-like yoga, crafts, and volleyball-- that transcend socioeconomic barriers.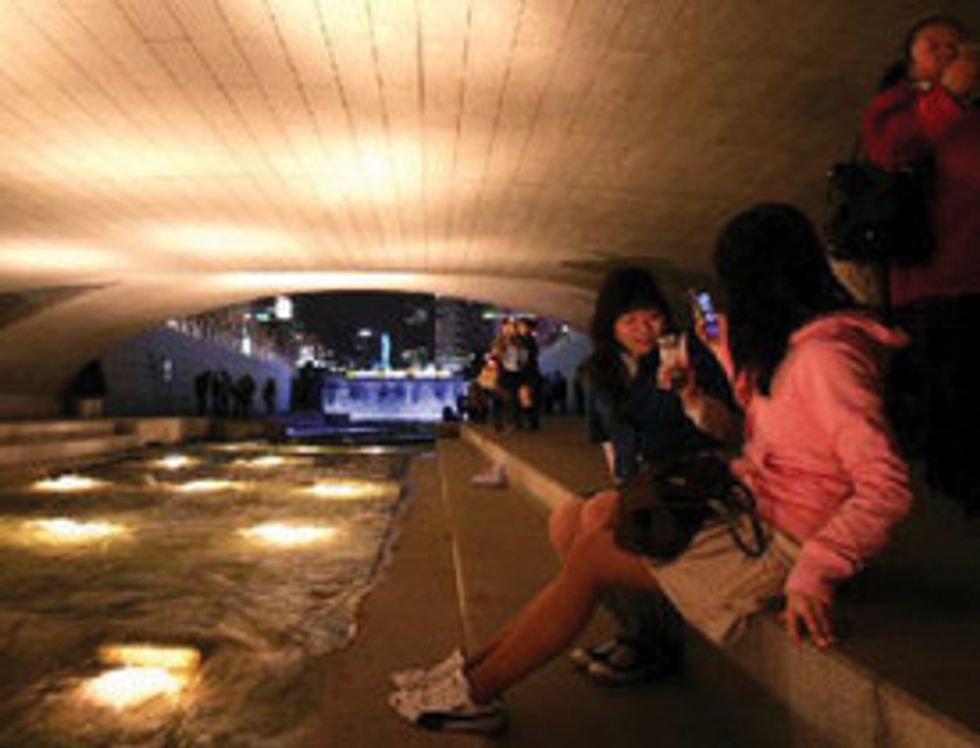 Cheonggyecheon Restoration Project Seoul, South Korea:
Through an ambitious two-year plan completed in 2005, the Cheonggyecheon Restoration Project replaced the city's most heavily trafficked roadway-the remains of which were later recycled-with a five-mile-long, 1,000-acre park that attracts both wildlife and people.
New Mobility Hub Network Cape Town, South Africa:
When the World Cup comes to South Africa in 2010, Cape Town will be ready. The city has recently collaborated with SMART (a University of Michigan mobility-research project) and Ford Motor Company in their shift into a fully sustainable, connected urban region-where switching from shuttle to taxi to bicycle happens seamlessly. According to SMART's managing director, Susan Zielinski, "Very simple dot-connecting can make a huge difference in a very short time."