Articles
A team of students proved that public interest design can and should be culturally appropriate, location-specific, and built for the long haul.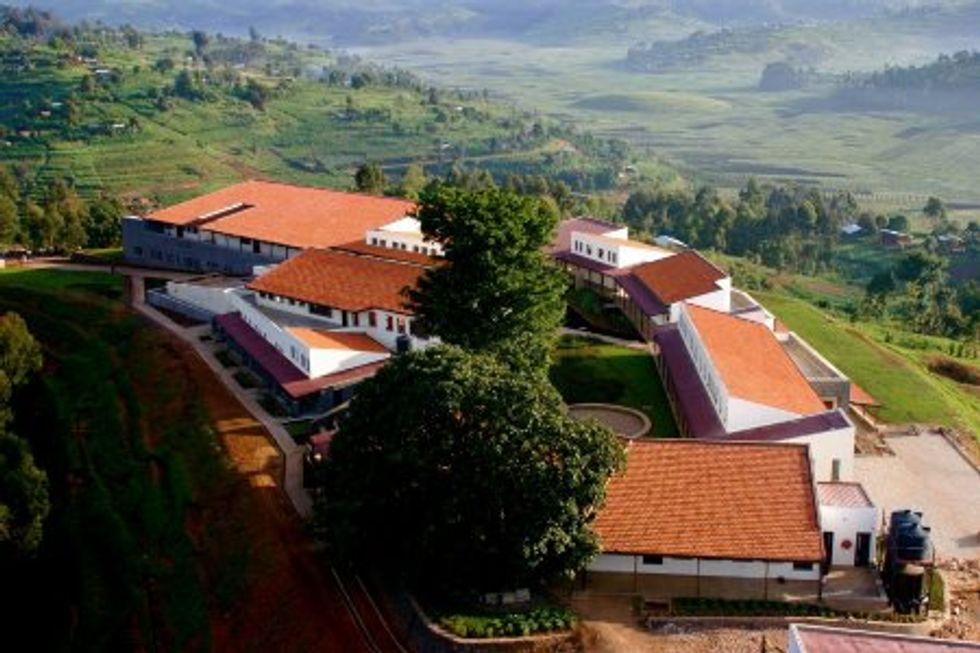 Almost exactly a year ago, a world-class hospital opened its doors in rural Rwanda, bringing health care to a district of 400,000 people who had never had access to doctors and nurses. The 150-bed, 60,000-square-foot Butaro Hospital was constructed by hundreds of local residents and is breathtaking for its setting—it's perched on a lush green hillside overlooking a winding valley—design, and craftsmanship. It's a job-creating, people-healing, field-innovating success story with origins in a most unlikely place.

---
Until last May, the designers behind Butaro Hospital were architecture students at the ivory tower of all ivory towers: Harvard. In 2007, one of the students, Michael Murphy, attended a lecture across campus by global health leader and Partners in Health founder Dr. Paul Farmer. Like many architects, Murphy had barely heard of Farmer—a household name among public health advocates for his work in Haiti, which was chronicled in the 2003 book Mountains Beyond Mountains—but he found himself moved by Farmer's tales of building hospitals, housing, schools, and even roads—all with the aim of improving health conditions in developing countries.
Murphy approached Farmer after his talk, eager to find out which architecture firms were working with Partners in Health so he could apply to work for them after graduation. He was stunned by the doctor's response: The global health leader with decades of fieldwork under his belt had never worked with an architect, a reality still all too common in the field of international aid and development.
Joined by classmates Alan Ricks, Marika Shioiri-Clark, and others, Murphy accepted Farmer's invitation to design a hospital in Rwanda, despite the fact that none of them had ever designed or built anything in their lives. Together, they co-founded a nonprofit they called MASS (it initially stood for Mobilizing Architecture to Serve Society), moved to Rwanda, and embarked on the journey of a lifetime. Today, the founders will accept the 2012 Designers of the Year Award from Contract Magazine, a design industry publication with an eye for spotting emerging talent.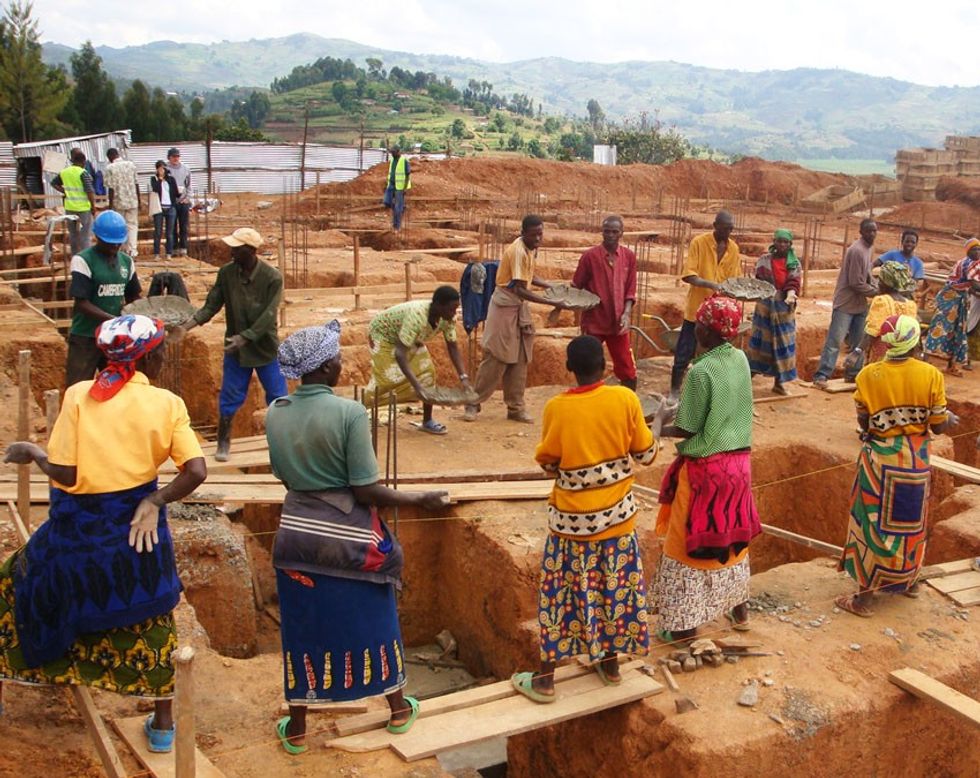 MASS, a young organization in every sense, still has much to learn, but also plenty to teach the growing field of public-interest design. The firm joins the ranks of veteran organizations like Architecture for Humanity, Design Corps, Project H Design, and Public Architecture; newer entities like bcWORKSHOP, IDEO.org, and SCALEAfrica; and even mainstream firms with pronounced pro bono agendas, like fuseproject, HOK, Pentagram, and Perkins+Will. But with offices in Boston, Port-au-Prince, Haiti, Kigali, Rwanda, and Los Angeles, Murphy, Ricks, and their 22 employees are raising expectations for the field in every conceivable way.

MASS' projects stretch far beyond the low-tech or temporary solutions that the design field had come to expect of resource-limited settings like rural Rwanda, proving that public interest design can and should be culturally appropriate, location-specific, and built for the long haul. The team's almost-anthropological process—immersing themselves in the local culture by living on-site for months or years at a time—is as crucial as the final product as the design theory behind it.
While MASS focuses its public-interest design efforts abroad, Project H Design is doing similar work closer to home through its Studio H program for high schoolers in rural Bertie County, North Carolina. The program teaches students design and construction skills, then helps them create their imagined project in the real world. "Our projects represent the visions of the youth we teach. We have to be there, everyday, because the impact comes from those face-to-face relationships," says Project H founder Emily Pilloton. "By being here, we eliminate the 'us and them' separation. We're fellow citizens. We're designing for collective benefit, not just producing a solution for a separate group."
While MASS and Project H Design offer viable models for environmental challenges, IDEO.org leads the way on rethinking and redesigning the ways we live and work, speaking to another major development in public-interest design: a focus on services and systems, not just structures. IDEO.org, the nonprofit spinoff of the decades-old IDEO design firm, employs "human-centered design," with a focus on user insights and observations, a practice more novel than most would suspect.
Meanwhile, funding for and investment in public interest design is growing bigger, smarter, and more coordinated. Many in the public-interest design sector believe 2012 will mark a tipping point at which funders—foundations, corporate philanthropy, and private individuals—become more committed to design as a way of addressing some of the greatest challenges facing education, health, and the environment. In one particularly promising sign of the times, next month the Cooper-Hewitt National Design Museum will convene representatives of the National Endowment for the Arts and several leading foundations for a first-of-its-kind Social Impact Design Summit.
Public-interest design has existed in some form for decades, but too often designers and admirers have hyped insignificant experiments as radical or world-changing solutions. MASS and the new generation of designers it embodies show that the field is finally fulfilling its promise, not just as art, but as a meaningful way of improving the world.
Photos courtesy of Partners in Health