Articles
In 2012, 84 million people in the U.S. were either uninsured or underinsured—that's almost half of all working-age adults, according to...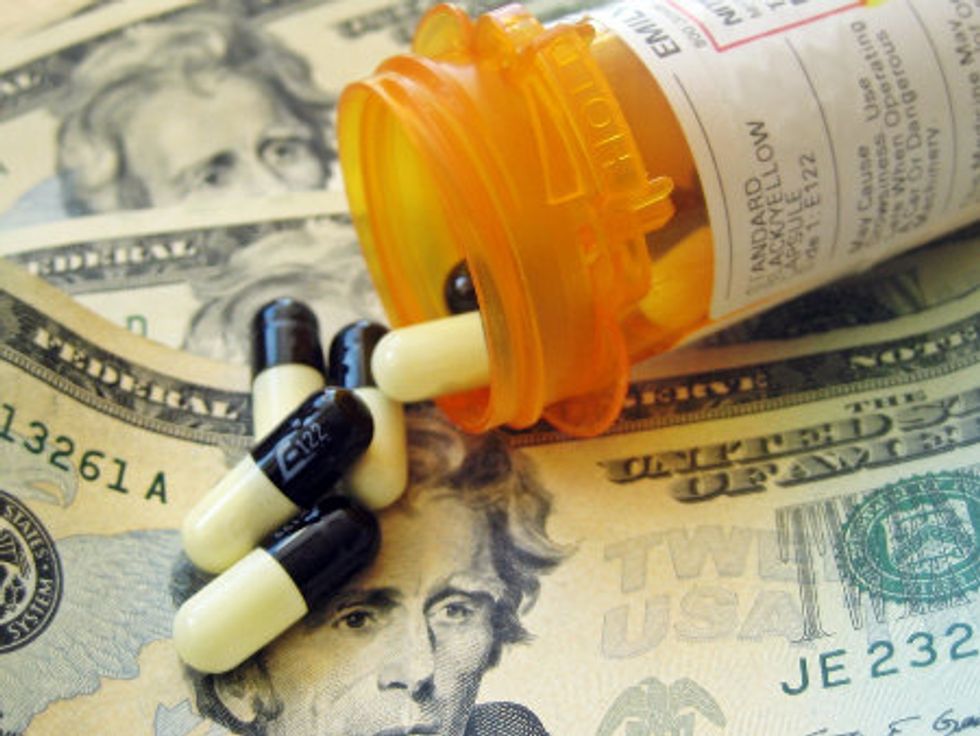 In 2012, 84 million people in the U.S. were either uninsured or underinsured—that's almost half of all working-age adults, according to the Commonwealth Fund 2012 Biennial Health Insurance Survey. As unemployment numbers bounce around, more and more people are having a difficult time paying for the treatments they need. This means they have to look beyond the insurance system and find other ways of getting healthy. Here's how people around the world are hacking healthcare:
Volunteer-Run Clinics and Hospitals
---
As austerity cuts devastate the Greek economy, Grecians are finding it more and more difficult to pay their hospital bills and hospitals are struggling after huge budget cuts. To fill the need for affordable health care services, volunteer-run health services have popped up all over the country, offering free treatments and drugs. These clinics—numbering over 40 all around Greece—are providing relief to Greece's growing unemployed citizens. Drugs are donated by individuals and pharmaceutical companies. When a clinic is out of a certain drug, they post a request online. The volunteers are all local doctors and medics—Dr. Giorgo Vichas, who co-founded the Metropolitan Community Clinic in Athens, called them a network of "Robin Hoods".
"You sit in your living room and drink your coffee and say, 'Oh my, people are having such problems!' " one of the volunteers, Martha Frangiadakis, told BBC News, "And you feel terrible. And ok, I come and sort meds once a week—big deal. But it's something."
Crowd-funding Healthcare Costs
Crowd-funding's not just for starving artists and Hollywood directors with pet projects. Patients who don't have healthcare or whose healthcare plan doesn't cover their treatment are increasingly turning to crowd-funding to pay off their medical bills. While some people have used general-interest sites like IndieGogo to fund their treatments, a niche category of crowd-funding sites has emerged for specifically this purpose, like the Human Tribe Project. The Human Tribe Project was founded to help cancer patients pay for treatments and provide emotional support to their families. Each family creates a "tribe page" where family members and friends could donate money and receive updates on the patient. Co-founder Matthew Foutz used the site himself to help fund his five-year old daughter Mia's chemotherapy and radiation treatments.
"She's going to need tons of rehab, and insurance only goes so far," Foutz told USA Today. "In this day and age, there's no recourse for families that are going through this, because insurance companies raise your rates and there's nothing you can do about it."
Other sites like YouCaring and GiveForward have also been created to fill this need for alternative medical funding. Hospitals and charitable medical organizations are also getting on board with crowd-funding. The Rare Genomics Institute, a nonprofit organization that provides treatment for patients with rare genetic diseases, crowd-funds patients individually on their donor page. Donors can get to know the patient personally—a photo and story are provided with each appeal—and they can choose who they want to donate to.
Do-Gooder Doctors
As more and more people are found unemployed, doctors are finding ways to accommodate uninsured patients. One doctor in Rushville, Illinois, has been charging patients the same fee he's been charging since the 1970s—$5 each visit. If patients can't afford the $5, he sees them anyway. Dr. Russell Dohner's clinic has an open-door policy and he's become a beloved fixture in the local community, known for his excessive kindness and generosity. He's known to make house visits and his waiting room is always packed.
"I never went into medicine to make money," he told the Chicago Tribune. "I wanted to be a doctor, taking care of people."
Dr. Jean Antonucci, a doctor in Farmington, Missouri, carves out one day a year to see uninsured patients. All day, patients can come in for physicals and check-ups and pay whatever they can for the visit. The response has been overwhelming. She told the Sun Journal, "Some paid $10-$20 for what would normally be a $200 appointment. Most offered $60 to $80. One waitress paid from her tips, all in ones and fives. I gave it back to her."
Start taking ownership of your health with our DIY Health Check-up.