Articles
How To: Crowdsource Your Supper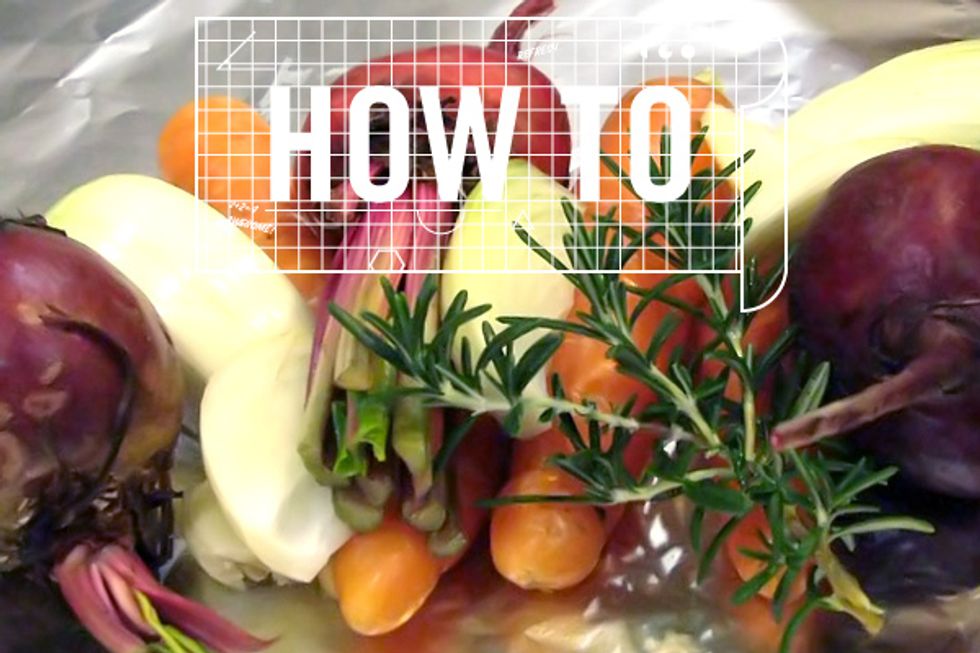 One of the biggest
reasons cited for not eating healthy? Time, as in, not enough of it. At the end of a long day, who has the energy to shop or cook? Maybe your neighbors can pitch in. Sounds far fetched? "
Dinner at Your Door: Tips and Recipes for Starting a Neighborhood Cooking Co-op
" disagrees.
Sometimes called a "dinner co-op" or "supper swap," explains the book's co-author Alex Davis, it's a small circle of 3 to 4 cooks living in close proximity who alternate giving and receiving fresh, hot weeknight dinners. "You cook only one night, but can 'eat homemade' all week."
---
"It's a great way to build community, and it can help save money by cutting down on takeout or restaurant tabs during the week." Davis continues. And it will allow you to "spend nearly an entire workweek slacking off between 5:00 and 7:00 p.m."—while eating healthy too boot. Here's how to get started:
1) Who's cooking? The biggest challenge may be finding the right cooks to trade meals with. "You don't want to jump in with just anyone who lives on your block," says Davis. "It's worth it to take a week or two to recruit the ideal co-chefs." Davis came up with a compatibility survey to help Organic Fanatics pair up with Asian Mavens and vegetarians, for example. Some people host block parties, have everyone fill out the form, and several dinner co-ops can be born in a night.
2) Kick it off with a spreadsheet. Decide on a delivery schedule and portions (a 30-minute range is good, i.e. 5:30 to 6 p.m.). Exchange contact information. Give and receive delivery instructions. We recommend filling out a food preferences form in case you'd like your co-chefs to leave off the anchovies.
3) Buy containers. Invest in a group set to make life easier. For three households, you'll want six sets, each with one rectangular and one round container.
4) Hold the salmonella. You're now responsible for the health and happiness of not just your household, but of your co-op. Take steps to deliver on time, practice food safety in the kitchen, and prevent food borne illnesses.
5) Do your research. Before your official launch, consider a chef's retreat for inspired menu planning—or a field trip to the gourmet store. Take a cooking class or start a cookbook lending library. Then, on your first night, begin with clean counters, an empty sink, clean kitchen towels, and a mostly empty dishwasher. Bring out your recipes and get started.
6) Make it fit your life. You're doing this to make your life easier, right? So make sure the dinner co-op is as social—or not—as you want it to be. Do you want friends to hang out when they bring the food by or deliver and dash? Best to decide that ahead of time.
And your reward? "The best part for me is slacking off on a Tuesday night and having my doorbell ring just in time for dinner," says Davis. "It's like magic when a great cook is standing on my porch with a homemade dinner that's hot and ready to eat. I didn't have to shop for, or even think about those great meals. They just happen."
Photo (cc) by Flickr user Noël Zia Lee
This post originally appeared on www.refresheverything.com, as part of GOOD's collaboration with the Pepsi Refresh Project, a catalyst for world-changing ideas. Find out more about the Refresh campaign, or submit your own idea today.