Articles
How to Have More Fun
A new iPhone app makes productivity fun and fun productive. "Everyone is so busy, aren't they?" As a designer at Namco Bandai...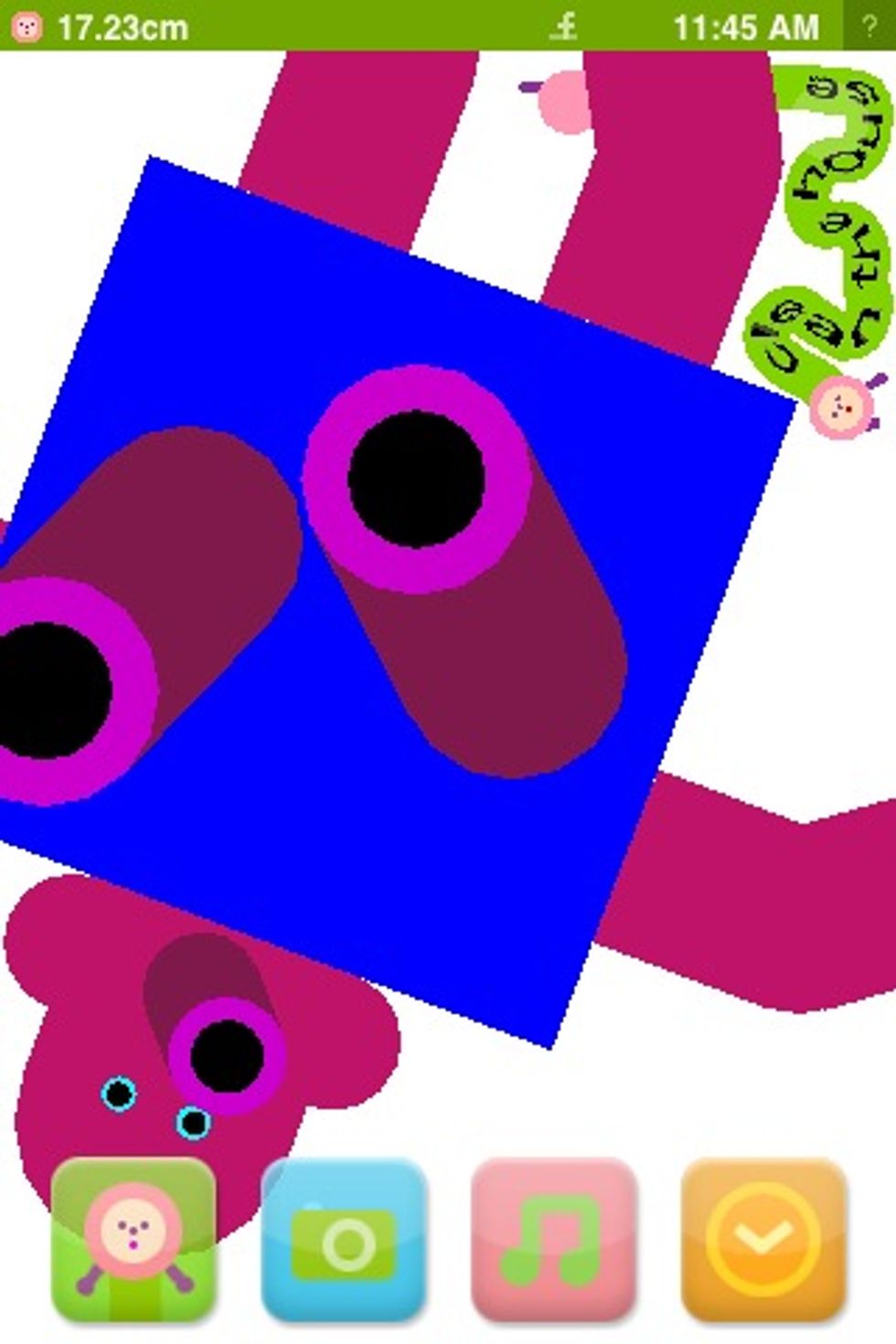 A new iPhone app makes productivity fun and fun productive."Everyone is so busy, aren't they?"
As a designer
at Namco Bandai Games, Keita Takahashi keeps busy devising new ways to entertain. With his latest creation, an iPhone application called Noby Noby Boy, Takahashi is looking beyond games. Now he wants to turn productivity on its head.The app is named after a game Takahashi released last year on the PlayStation Network. At the time,
Noby Noby Boy
was criticized for abandoning structure and overt rules, which many consider the fundamental material of games. The iPhone app goes further: It attempts to remake the organizational tools that increasingly structure the world. "I think that people need to have a little fun even though they are busy with their jobs," Takahashi says. "With this app, I don't want people to be focused on anything. I simply want to tell people that they do not have to be serious all the time."Swimming through the app is the protagonist of Takahashi's game, the wormlike character known as BOY. You are free to stretch and fling BOY's body, which feels akin to bouncing balls and ramming toy trucks and cars into each other. BOY, then, is a release from productivity. But he is also a foil, a floating question mark after the assumption that pocket devices such as the iPhone make our lives better. Like a second iPhone within your iPhone, Noby Noby Boy boasts among its features email, music playback, Google maps, picture- and note-taking, Web surfing, and a clock. Takahashi says the iPhone's functions have brought the Noby Noby Boy app closer to his original vision for the game than the final PlayStation 3 release.Here's why: Notes are typed right onto BOY's lurching body; photos become randomly shaped objects for BOY to interact with; BOY himself points out the hours and minutes on the clock; every sent email includes a screen capture of BOY playing in the background; music streams out of a dancing robot whose arms and legs swing wildly, knocking BOY about the screen. BOY even sneaks onto Google maps, stretching as far as one can travel in the real world.None of the app's functions is entirely straightforward. For example, the Web browser does not allow you to enter a URL of your own choosing. Instead, it comes preloaded with five bookmarks-one of which is Google, which you can use indirectly to navigate to your favorite sites. Likewise, the music player does not allow you to browse your library; it asks you to listen to your songs in alphabetical order or shuffle through them randomly. Performing the most mundane tasks resembles a form of play.Playing with BOY also generates results. Across the app, BOY's movements generate units called Hearts that can be transmitted to his counterpart, GIRL, a planetary traveler. Hearts cause GIRL to grow in length, edging her closer to her next destination. In the app, a map pinpoints all the users on the globe who have added to GIRL's growth. Her current target, Saturn, is some 400 million kilometers away-a distance that could take months, even a year, to traverse. That's a lot of work for mankind.My guess is that Takahashi, who is also designing an experimental playground in Nottingham, England, wants us to see that life is not about striking the perfect balance between work and play. It's about seeing the playfulness inherent in our daily activities."People say that the world is in a bad state, but I don't think that we have to make any drastic changes," he says. "All we need to do is look at things from a different perspective to come up with solutions to make the world a better place."

---