Articles
"Human Sexuality" Class Is Too Hot for Northwestern
There will be no more live sex demonstrations at Northwestern University—and no more Human Sexuality class at all, in fact.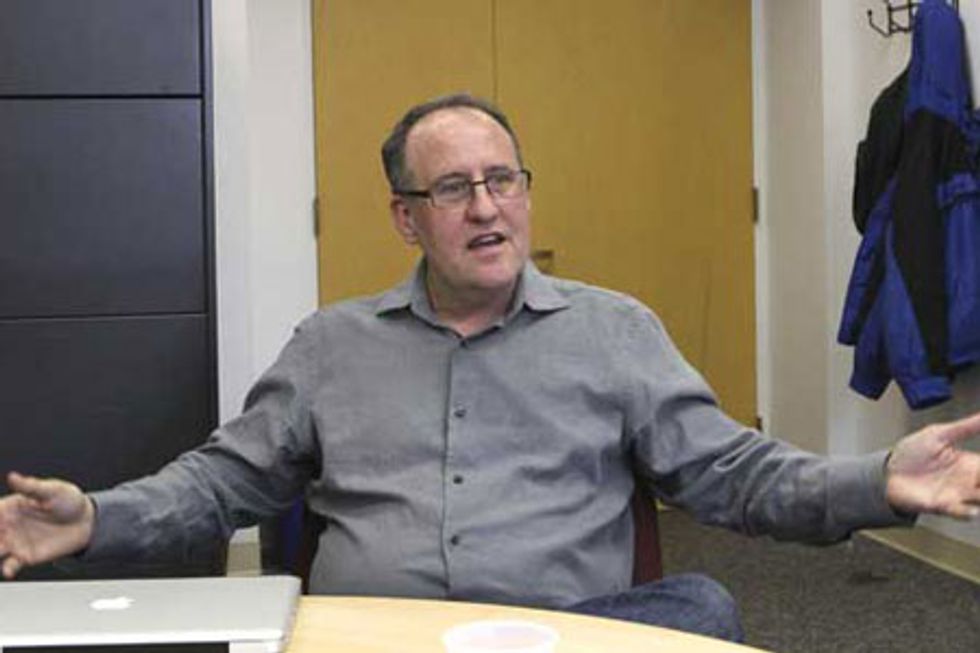 After 20 years on campus, one of the most popular classes at Northwestern University, human sexuality, is canceled. In February, professor John Michael Bailey caused a national controversy by hosting an optional after-class demonstration which featured a
woman being penetrated by a motorized sex toy
till she had an orgasm. University officials initially backed Bailey, but in statement released by Alan K. Cubbage, vice president for university relations, it's clear the school has had a permanent change of heart.
Northwestern University's Department of Psychology will not offer a course in human sexuality during the 2011-12 academic year. That course was taught previously by Professor J. Michael Bailey, who will have other teaching assignments in the coming year. Courses in human sexuality are offered in a variety of academic departments in other universities, and Northwestern is reviewing how such a course best fits into the University's curriculum. At Northwestern University, the dean of a college/school has the right and responsibility to determine course assignments.

---

\n
Bailey initially defended the live sex demonstration as being educational. But, along with objections from Northwestern parents and students, well-respected psychology scholar Robin Mathy may have put the nail in the sex class' coffin when she filed ethics complaints with the American Psychological Association. Mathy alleged that the demonstration violated "ethical guidelines by potentially exposing minors to a public sex act and knowingly inflicting psychological damage on students." Mathy now says she hopes the school will find someone who's actually qualified with a doctorate degree to teach the class.
Bailey's class was one of the most popular on campus, and some students are outraged over the school's decision to ax it. Sophomore Luis Pineiro, founder of a Facebook group defending Bailey, told the Daily Northwestern the decision "reflects poorly on what a college should be offering students." What do you think? Is Northwestern making the right decision to end the controversial class, or are they censoring Bailey and killing academic freedom?