Articles
Humans! Destructive Plague?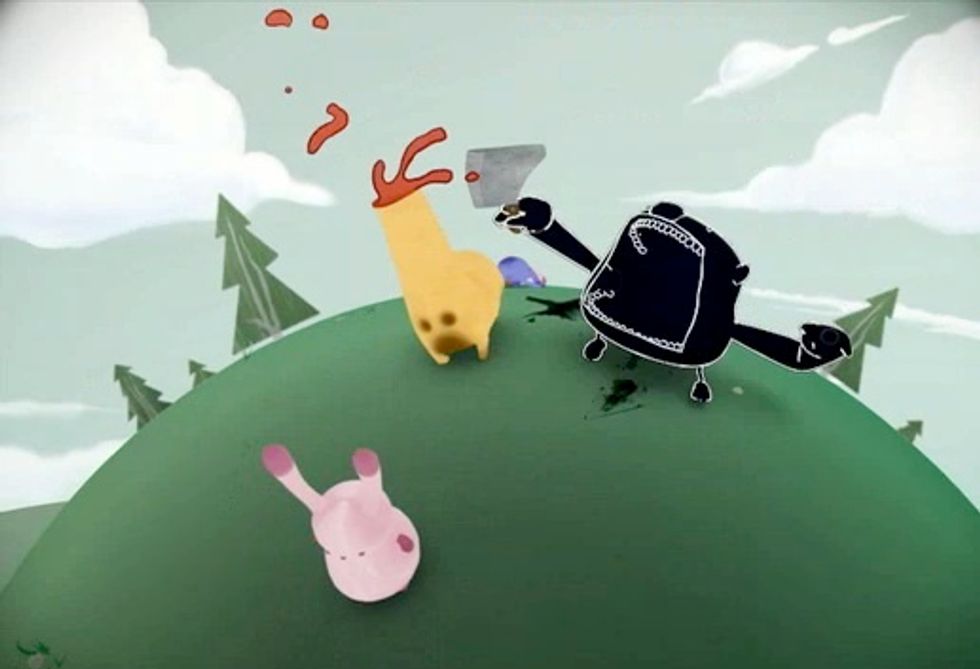 ---
This little animation
from Three Legged Legs, about the health of our planet, is really well made.
The message of the clip–that humans are a uniquely destructive species and are disrupting the universe's natural harmony–is a little simplistic. Think
Agent Smith's "virus" diatribe
from
The Matrix
. After all, we wouldn't have bunnies and bears and stuff in the first place if it weren't for the "
oxygen catastrophe
," and that was hugely disruptive.
But the animation is really slick.