Articles
Infographic: Visual Proof That Movies Are Getting Worse
Hipsters constantly complain that cinema isn't as good as it used to be. According to this chart, they might be right.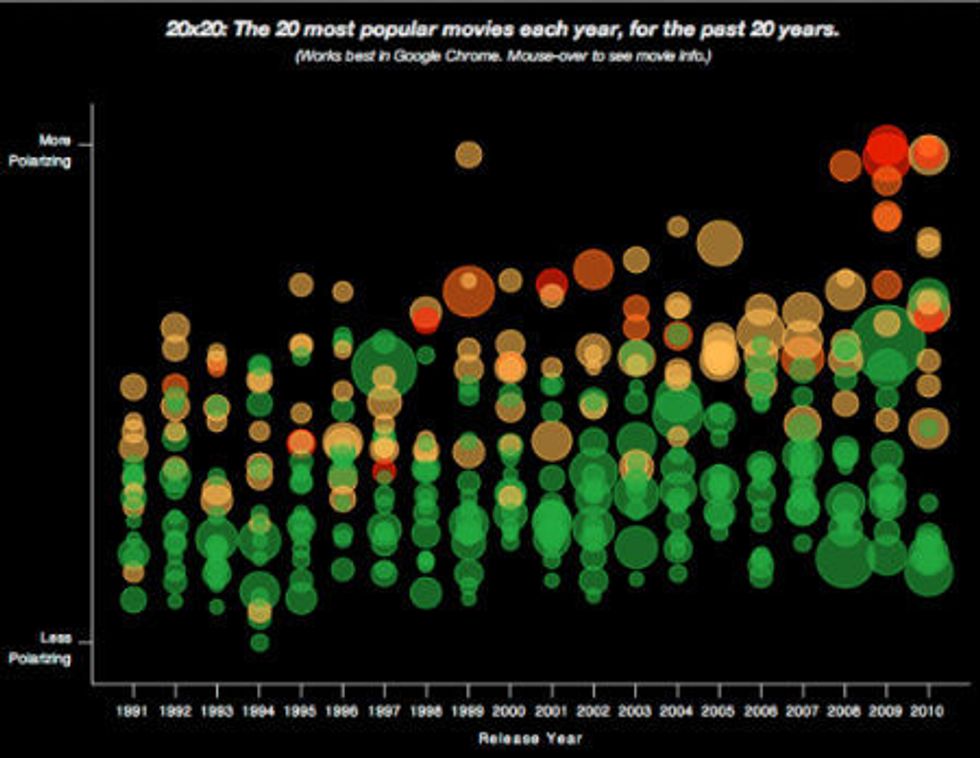 A new visualization from TV and movie blog Moki claims to be proof that movies have gotten progressively worse over the past 20 years. Starting with the top 20 biggest grossing films in each year from 1990 to 2010, the Moki editors then gauged how polarizing each movie was by measuring the standard deviation of the ratings for each movie. A polarizing nature, theorizes Moki, is a good indicator of a bad movies, as it's one that is "'safely' manufactured for an existing fanbase."
What Moki's data noodling yielded is above. As you can see, as time wears on, polarizing films have steadily increased, due in part to a healthy upswing in high-grossing franchise pictures:
---
Sequels are (almost) always more polarizing. ... Almost consistently, the sequels are more polarizing than the original. Studios can depend on sequels to reel in audiences, whether or not they make good movies.
You can click here to interact with the chart more, or to see how the Batman series has defied the odds.