Articles
Intermission: Tiny Horse Gets Prosthetic Leg, Is Super Happy
Staff at his Texas rescue center home feared they would have to euthanize the miniature horse, and cried when they first saw him gallop.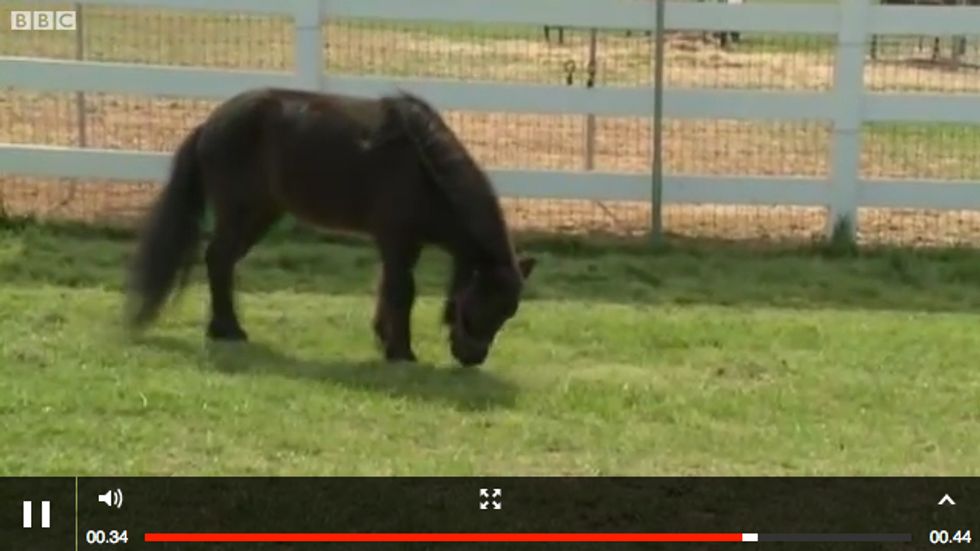 ---
This
BBC video
of Midnite, a miniature horse, having his new prosthetic leg put on and then galloping around the paddock for sheer joy is pretty adorable.
Staff at Midnite's North Texas horse rescue center home explained that they were initially afraid they would have to euthanize him, but after watching a TV show about human prostheses, they got in touch with a medical supply company and asked for help. Staff member Bob Williams admits that they all cried the first time they saw Midnite gallop.