Articles
Say hello to the newest member of the GOOD community. We'll be working hard with companies to do well by doing good.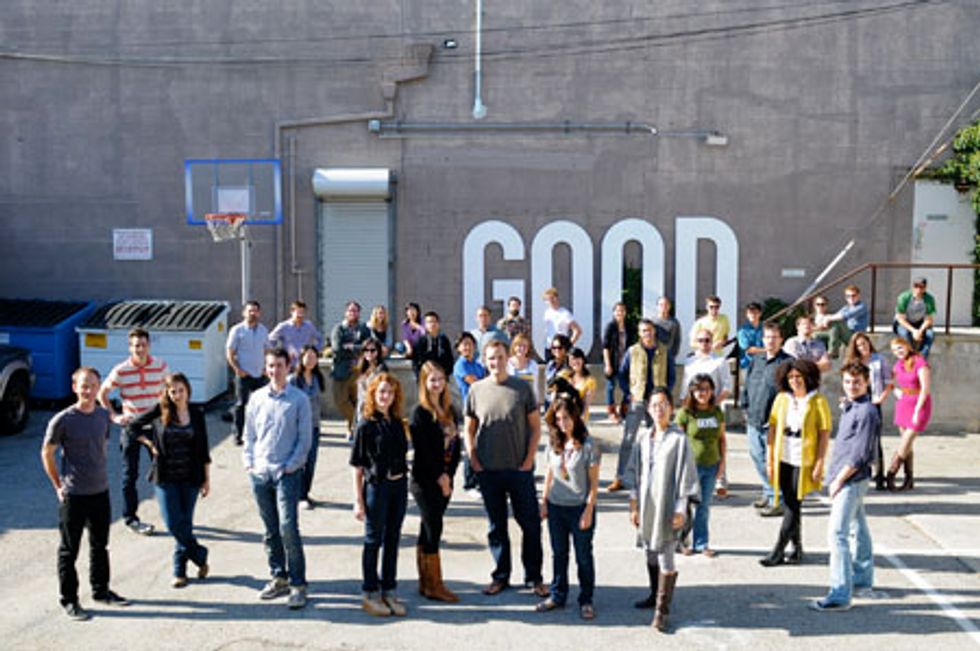 ---
\n

At GOOD, we're working hard to add value to the world. This started with helping individuals live well and do good. And while we as individuals are a big part of driving progress, institutions are critical players as well. These organizations—businesses, foundations, and NGOs—play critical roles in the ecosystem. We want to work to help all participants do well by doing good.

Thus, the birth of
GOOD/Corps
—the division of GOOD taking our experience and assets and applying them to our business partners, helping them align strategy with impact, profit with progress. This is an exciting new venture in the evolution of our business. With the rise of the Values Revolution, more people are supporting brands that participate in community and global citizenship, social change for the better, and the shift of mindset from
me
to
we
. GOOD/Corps allows us to invest our learnings and mission into far larger organizations, ones that can have impact both critical and valuable.
It's exciting because it works, and we look forward to adding value where we can.
Image by Cooper Bates