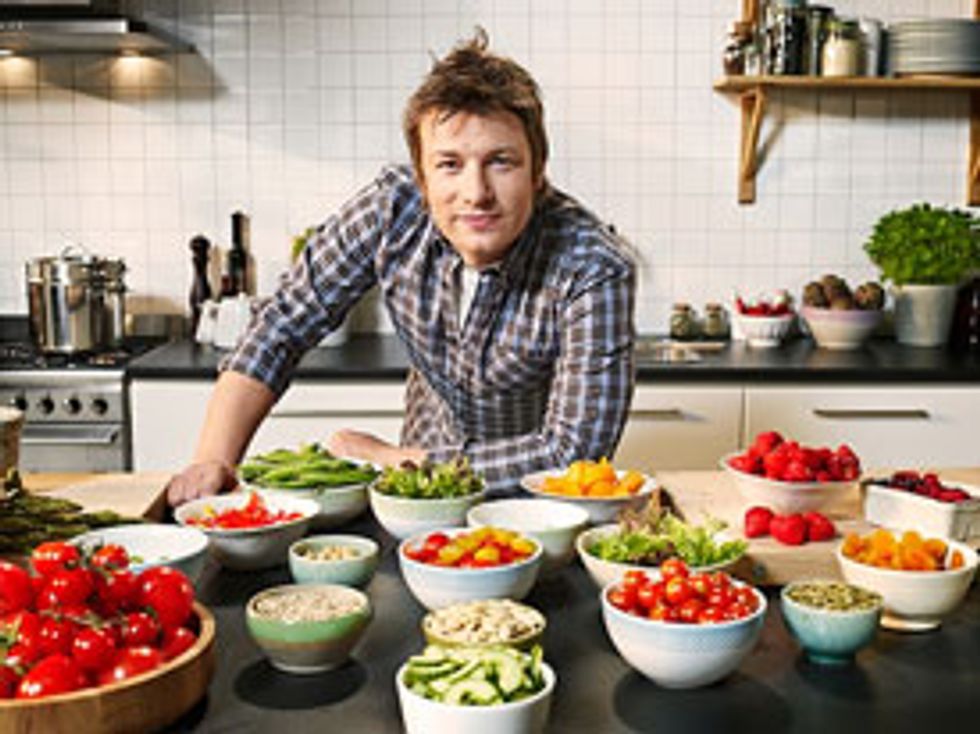 ---
Celebrity chef and
2010 TED Prize-winner
Jamie Oliver
is on a quest to combat childhood obesity. Despite running into an immovable object in the people of Huntington, West Virginia—regarded as
the U.S.'s unhealthiest city
—on his show
Jamie Oliver's Food Revolution
, the Brit appears to be having some impact on the children of his native land.


According to a recent story in The Guardian


, Oliver's Feed Me Better campaign, which he launched in 2004, has helped cut the number of absences typically attributed to illness by 15 percent in an area of southeast London. It also improved the number of students who reached proficiency on English standardized tests by 4.5 percent. The number of students who garnered the highest level in science went up by six percentage points.
Unfortunately, it appears that those students who come from poorer families are not benefitting from the intervention.
So while America, including David Letterman—who basically ridiculed Oliver's efforts (see video below)—remains resistant to dietary change, the U.K. may be showing the early signs of a real nutritional revolution.
[youtube]http://www.youtube.com/watch?v=40Dxv73YObw


Photo (cc) via Flickr user Scandic Hotels.