Articles
It's Meatless Monday: Don't Have a Cow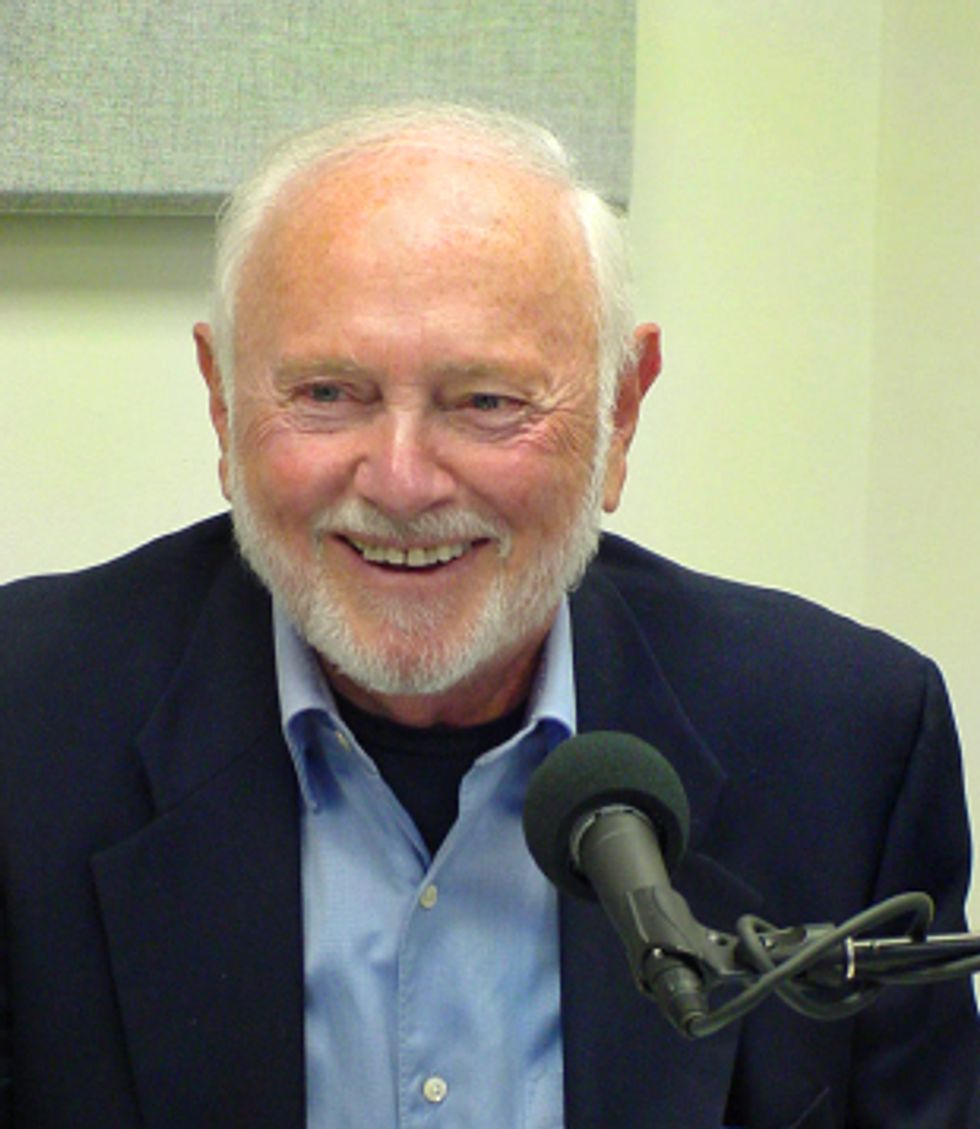 ---
First, the Baltimore public schools went meatless
.
Then, San Francisco followed suit
. Most recently,
Mario Batali's restaurants vowed to offer at least two vegetarian entrees in honor of Meatless Monday
. We wanted to catch up with
Sid Lerner
, a 79-year-old former creative director, who is the brains behind
The Monday Campaigns, Inc
.
GOOD:
How did this whole thing get started?
SID LERNER:
My wife and I were on the advisory board of an environmental group at Johns Hopkins Bloomberg School of Public Health. In 2003, cholesterol and saturated fat were in their heyday. We wanted to know how much meat was too much. It turns out we were about 45 percent over what the USDA recommends—or three out of 21 meals a week. If we knocked off meat and fat, we might make a dent in it. Using President Roosevelt and the rationing of meat during World War II as inspiration, we dusted it off, using alliteration as our guide. We started Meatless Monday in 2003 and it's blossomed ever since.
G:
But why the appeal of Mondays in particular?
SL:
You can't be saintly every day. The idea is that Mondays are a good day to start—the "January of every week", if you will. Monday is the day where we pick ourselves up after a weekend of indulgence and head for the gym. It's all about incremental changes, cutting back a little here, a little there. Whatever you do, don't despair: You can always start get back on the wagon
next Monday
. It's very forgiving.
G:
Where do you come up with your clever slogans?
SL:
We come up with them in escalators, elevators, showers, pretty much everywhere.
Let's Move it
Monday
is a way for folks to relate to diet and nutrition by exercising on Mondays.
The Kids Cook
Monday
is where families eat dinner together and kids learn about food.
G:
Where do you see all of this going? How do you define success?
SL:
I really would love to see the Monday concept take hold. The week is a man-made concept. Friday is pay day. Saturday is play day. Sunday is pray day. I want Monday to become the day that you pay attention to yourself—a health day.
G:
If a GOOD reader wants to get a school or a whole district to go meatless, how might they begin?
SL:
On our
website
, anyone can sign up to receive a free kit to approach a school committee or a PTA group. It's a simple low-key thing to do that actually saves money.
G:
Do you, yourself, gomeatless on Mondays?
SL:
I have to. Catch me or a staffer in a photograph eating a hamburger on a Monday and it's all over. Think of it as self-defense.