Articles
James Franco: Thespian, Soap Star, Professor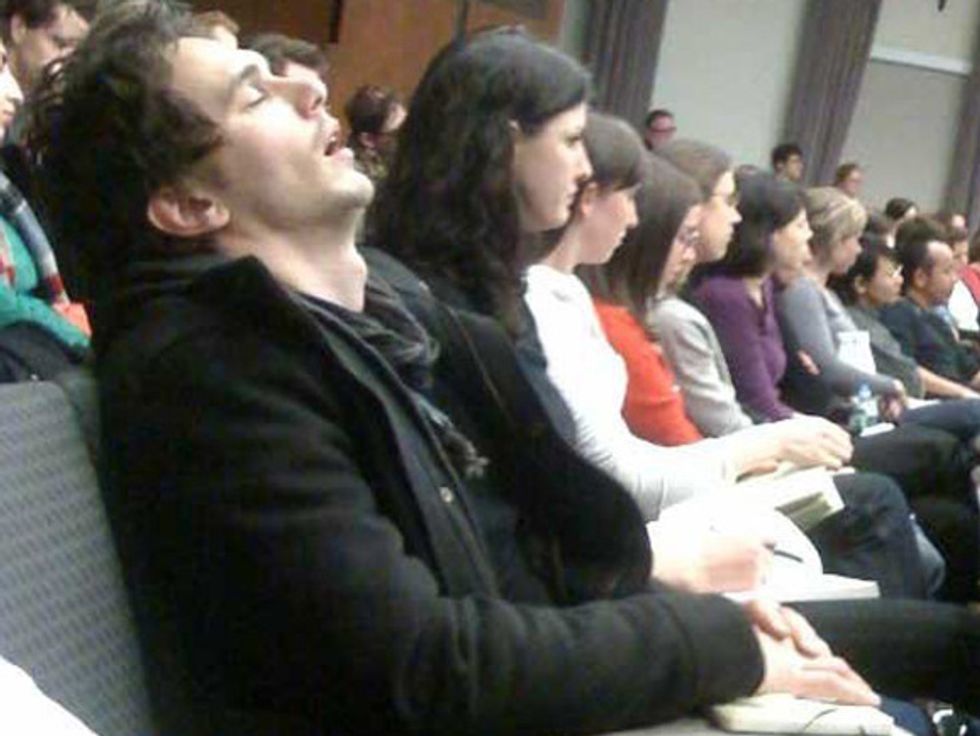 "If it seems like Franco is a deep thinker, he is,"
reported
Good Morning America
host Bianna Golodryga this past weekend.
James Franco , the actor, painter, poet, and starting this fall, Ph.D. candidate in English literature at Yale , will teach a course this coming January.
---
"It's in the works," confirmed Franco, who currently plays the recurring role of "Franco," a performance artist, on General Hospital . "I have a very special class that I will be teaching."
Any recommendations insofar as what Franco should, or, as the case may be, should not be teaching?
Photo via .