Articles
Japanese Cypress Humidifier Merges Form and Function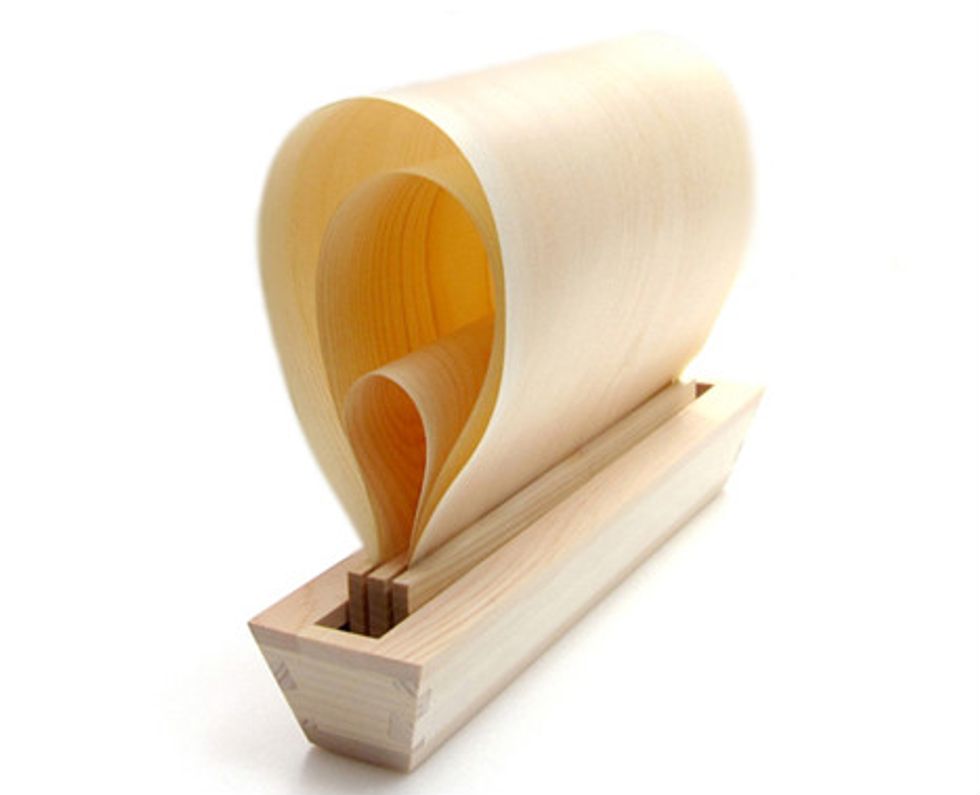 ---
Cut from a Japanese cypress tree, a new humidifier from designer Shin Okada and craftsman Masuya Koubou is as pleasant to look at as it is effective. The narrow strips of wood and overall design allow water to evaporate significantly faster than a simple open pan of water.
A post on Treehugger
explains the role of the cypress:
Known for its high-quality timber, rot-resistant qualities and lemony scent, the thinly sliced Hinoki mast absorbs water from the hull and diffuses it, and its intrinsic aroma, into the room.
Each humidifier is custom-made, turning your common appliance into something of a work of art. Okada sees the humidifier as "a yacht floating in the cool water." I'll give him that. It certainly looks more chic and sophisticated than the hunk of plastic gathering dust at my house.