Articles
Kickstarting Urban Renewal with an Underground Park
An underground park in Manhattan is turning to Kickstarter to build the public support it needs to make the pipe dream a reality.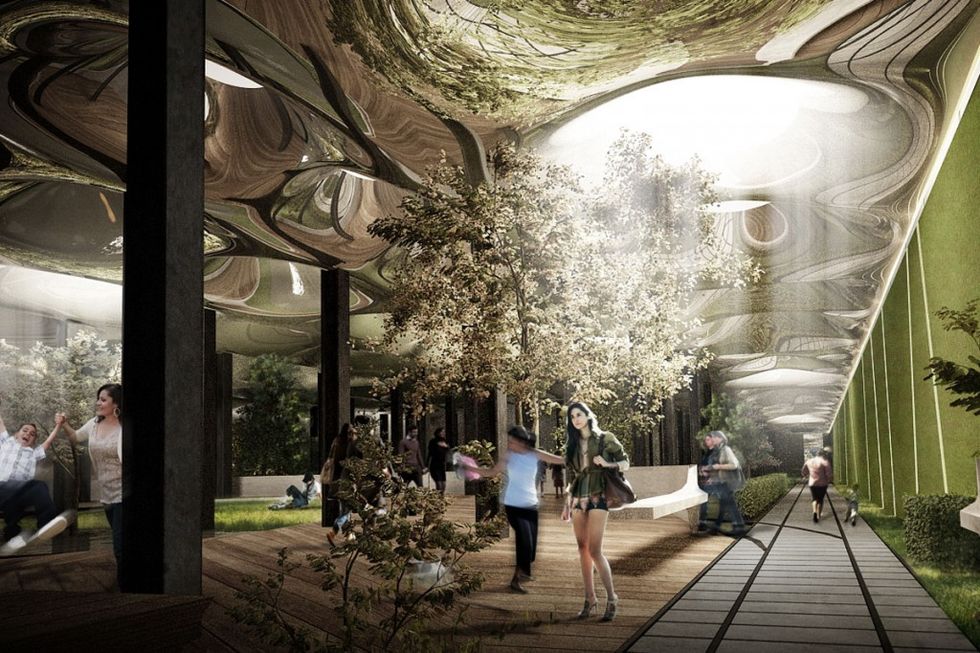 ---
"This space will be more than a space," the founders wrote on their Kickstarter. "It will generate community, and it will inspire in the way beautiful environments can inspire."
Since the fall, Barasch and Ramsey have already entered conversations with the Metropolitan Transit Authority, who owns the site and would like to see it put to good use, as well as local community groups. They've been perfecting the solar technology that's key to the project's success and working on a feasibility study. But it's essential to demonstrate to the city and MTA how badly the public wants this project, and installing a full-scale model of the Lowline to raise awareness is the next step.
\n