Articles
Underground Recreation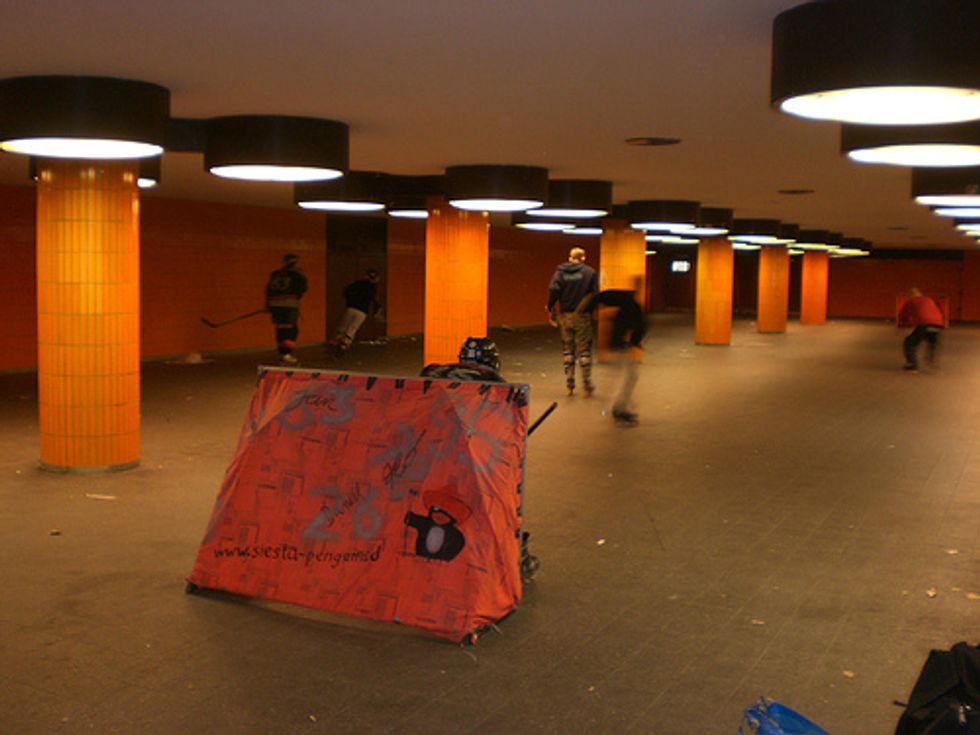 Urban centers are often littered with ostensibly public spaces that fall into desuetude because they're not well-planned or a city outgrows them. The "community plaza" that ends up empty or the pedestrian tunnel that turns dark and dangerous 'cause it's not used.
---
In Berlin, some hockey players are "repurposing" just such a place: an underground walkway below the ICC Congress Center. It's great to see this place put to use–with public health benefits no less.
Here's a Flickr set.
Via PSFK.