Articles
A La Niña winter spells lots of snow in the North and drought in the Southwest-just the sort of extreme weather we associate with climate change.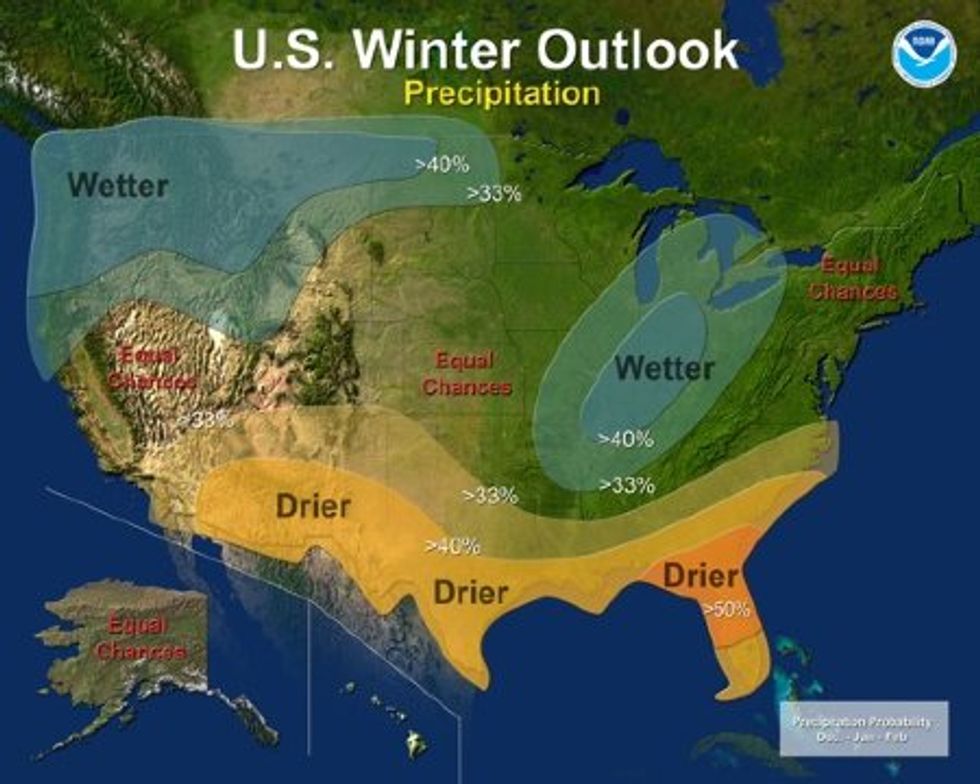 To aid in your winter ski vacation plans, I present to you the map above, courtesy of
NOAA
(via
Climate Central
). It's looking like Montana, the Cascades, and British Columbia are going to get dumped on. (
Revelstoke
, here we come!)
In less, shall we say, self-serving news, Michael Lemonick explains La Niña in the context of climate change. He warns that "weather extremes are on the way" and that La Niña likely means ever worse drought conditions for the American southwest.
---
Of course, whatever the weather this winter, we can be fairly certain that somewhere someone will use a big snowstorm to try to disprove global warming. Which is actually quite backwards, as Weather Underground'sJeff Masters told us last winter.