Articles
Land or Money: One Pennsylvania Town Has to Choose
The following is an excerpt from a piece by Adam Federman from the
Earth Island Journal
's Spring 2010 issue.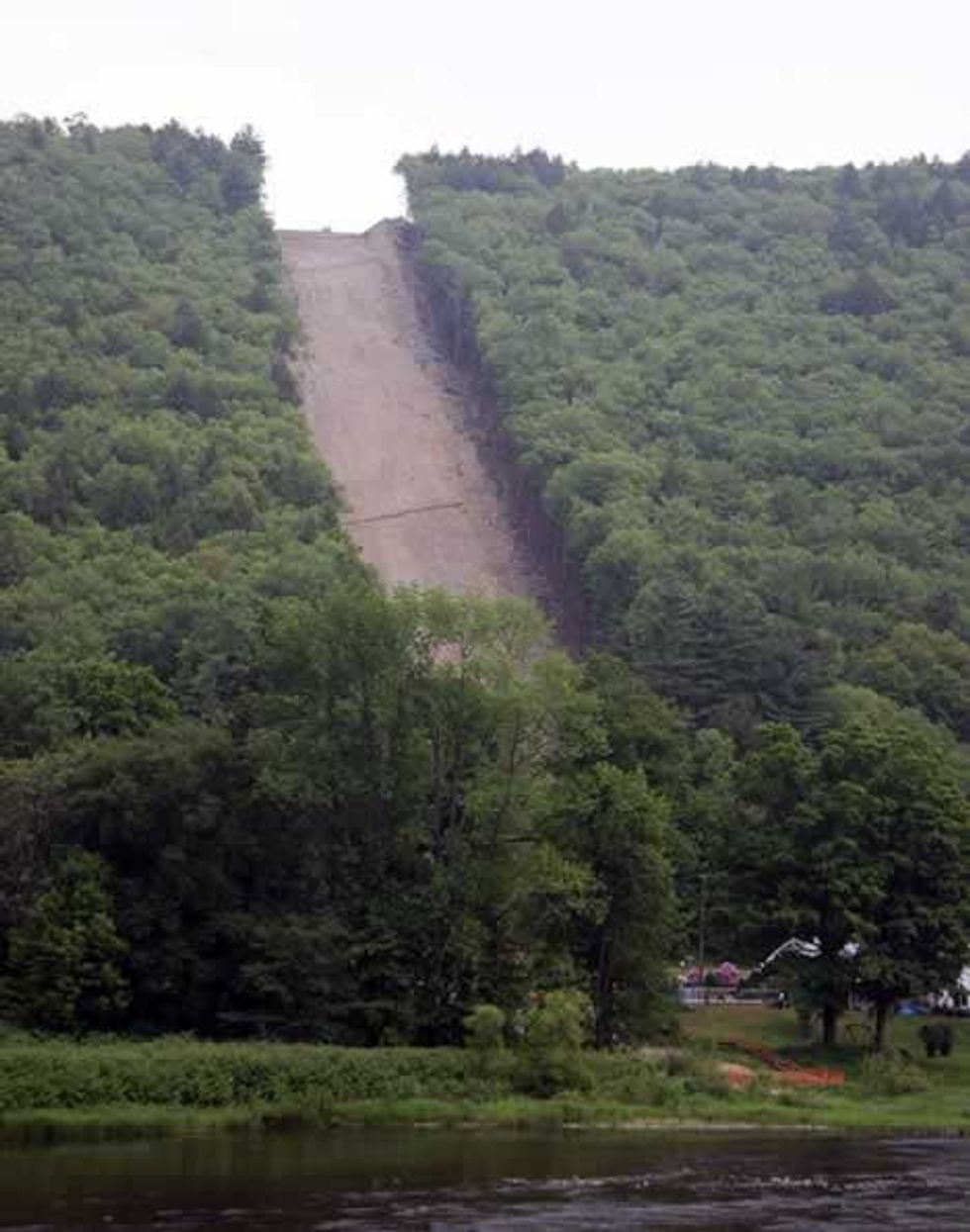 ---
When Joyce Stone
and her husband moved to Dimock, Pennsylvania 34 years ago, they found themselves in the middle of what would be the first of many environmental battles. It was not long after the oil shock of 1973 and there were plans to build a massive energy park in nearby Ararat consisting of 10 nuclear and 10 coal-fired power plants. Stone and her husband opposed the idea, and together with a small group of local residents they were able to defeat the proposal. One of the organizers described it as "an amazing example of the 'power of the people,' and even more amazing that it happened in Susquehanna County.

Over the years, there were repeated efforts to exploit the area. Stone and others fended off two attempts to locate low-level radioactive waste sites in the region, one of Pennsylvania's poorest. She remembers arranging a concert at the local high school auditorium to raise money to fight the dump: More than 400 people showed up and they raised $2,000.

Today, Stone wishes she were 10 years younger, because the biggest battle of her life has just begun. In 2006, Cabot Oil and Gas, a Houston-based energy company, tapped its first natural gas well in Dimock. Since then, the Marcellus Shale, a geologic formation that stretches from New York to Tennessee and is believed to contain some of the world's largest reserves of natural gas, has become something of a household name. Last year, Pennsylvania's Department of Environmental Protection issued 1,984 Marcellus Shale drilling permits, 763 of which were tapped. In New York, drilling hasn't yet begun, but the state's Department of Environmental Conservation is expected to start issuing permits this year. The potential threat to New York City's drinking water—its reservoirs are located within the Marcellus Shale—has been a flashpoint in the debate over gas drilling.
Last spring, Stone reached out to some of her neighbors after learning that Cabot was considering storing 55-gallon drums of methanol at a site close to her home. Methanol—a flammable toxin that can cause blindness if consumed—is used to prevent pipes from freezing, and Stone was worried that the tanks were too close to residential areas. She thought it would be wise to ask Cabot how they were planning to store the chemicals and what they would do in the event of a spill. "I thought, well, I'll see if I can get people on the road to go in with me to talk to the Cabot representatives," she said. She didn't hear back from anyone and finally called one of her neighbors who said he'd rather go on his own. Another told her she'd go with her only if Stone wasn't rude and disrespectful. "These are people I've known for 34 years, half my life," Stone told me. "The people who've known me and my children growing up and who knew my husband and loved my husband and who are just treating me like I'm the enemy or something."
Previous efforts to organize opposition to the nuclear waste industry were far less complicated in at least one respect: Today, nearly everyone in Dimock has leased their land to Cabot and has a personal investment in the promise of gas drilling. Dozens of gas wells were drilled in 2009, and Cabot has plans to tap at least 70 more in 2010. "Definitely the factor of people getting money for their land I think has to be the difference," Stone said.
This piece appears in the Spring 2010 issue of Earth Island Journal.Photo by David Soete, courtesy of Earth Island Journal
\n