Articles
LOOK: From Toxic Site to Bright Green Light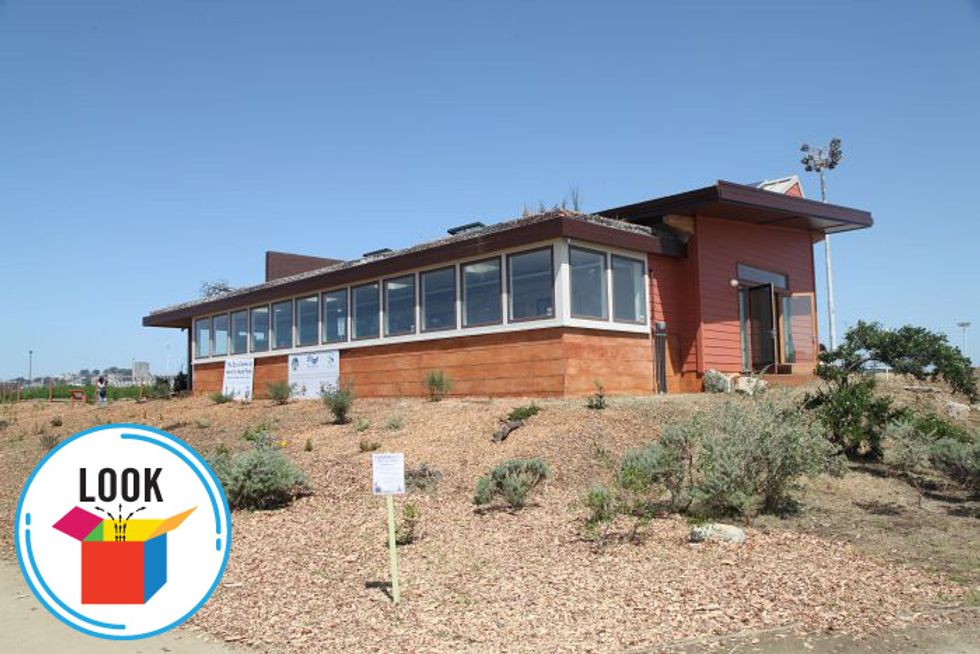 Traveling down San Francisco's busy, largely industrial,
Third Street Corridor, the only sort of environment-related thoughts you might have might relate to pollution or traffic. Veer off the beaten path just a bit and you'll discover a once toxic site (transformed by community advocacy) that's now home to a scenic shoreline park and the headquarters of
Literacy for Environmental Justice
, the first education center in the Bay Area to focus on environmental justice.
"Environmental justice," explains LEJ Executive Director Malik Looper, is "the right of all people to have equal access to their basic needs." To that end, LEJ has been providing free environmental service-learning programs to classroom and youth groups in the Bayview/Hunter's Point community for the past decade. This brand of environmental education, explains LEJ Deputy Director Pamela Calvert, "meets youth 'where they are,' in the natural environment of their own community, building an appreciation of the connection of environmental health and urban life as an issue of basic justice and equity.
---
This past Earth Day, the Center opened in a brand new, 100 percent off-the-grid building at Heron's Head Park that not only houses LEJ, but functions as a showcase for solar power and other green technologies and materials. At both this event and the groundbreaking, which featured grass-mowing goats tended by LEJ volunteers, the pride and enthusiasm was palpable.
LEJ reaches out to youth from kindergarten to 12th grade with programs like "Calling Nature Home," an engaging curriculum featuring 29 modules on subjects ranging from growing native plants to air pollution monitoring. The wide array of seemingly disparate topics helps youth to immediately grasp the interconnectedness of issues such as pollution in the Bay to prenatal health, subsistence fishing, poverty, and "food deserts."
Once informed, students can begin to take action. As Calvert explains, "energy efficiency, waste management, water conservation, and green building are powerful and pressing issues in California, and the living systems of the EcoCenter will literally bring these ideas home at a scale that is tangible for youth."
But perhaps LEJ's most remarkable effort is its "Youth With a Plan" internship program which engages youth directly with what will be the largest redevelopment plan in San Francisco's history: Bayview/Hunters Point. Involving communities in development is one thing, but involving youth is definitely a far cry from the status quo. LEJ's ability to draw them in is nothing short of amazing and could have serious positive impact.
This is no small endeavor. Proposed plans for the 780-acre project include a 69,000-seat NFL stadium, 10,000 units of housing, a marina and ferry terminal, a 300-acre state park land swap, a "greentech" research park, and the demolition and reconstruction of a public housing project.
"Bayview youth will live with the legacy of this project for the rest of their lives," Calvert explains. "They will either inherit a community that supports their education, health, and empowerment, or one that closes doors to them—or even requires that they move out altogether."
Over 400 young people have been involved so far. "They are the real heroes in this project," LEJ Board Member Antonio White explains. "They inspire all of us with their commitment to care for our city and our planet."
Photo courtesy of Michael Mustacchi
This post originally appeared on www.refresheverything.com, as part of GOOD's collaboration with the Pepsi Refresh Project, a catalyst for world-changing ideas. Find out more about the Refresh campaign, or submit your own idea today