Articles
After Austin's Robert Mueller Airport moved across town in 1999, the old 711-acre site was slated for a complete overhaul. Based...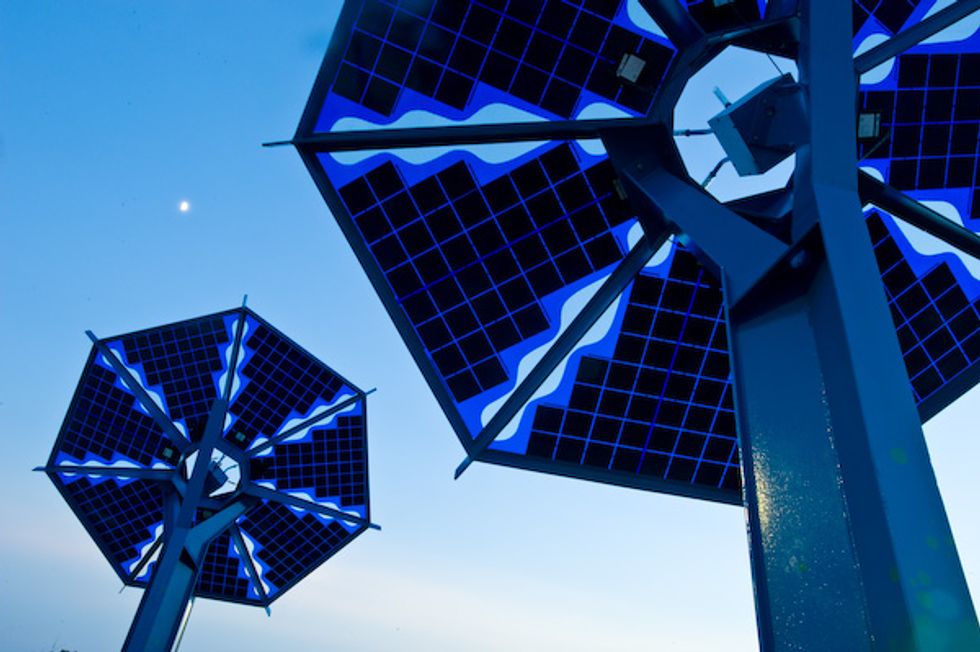 After Austin's Robert Mueller Airport
moved across town in 1999, the old 711-acre site was slated for a complete overhaul. Based on principles of New Urbanism,
the Mueller development
would eventually house some 10,000 people while safe-guarding 140 acres for parks and greenbelts and meeting a number of aesthetic and environmental conditions. For instance, in order for a large retail lot to receive a green light therein, the city required that developers mask an unsightly expanse of store-back loading docs.To do so, they solicited calls for a massive public art installation, which was awarded to
Harries/Héder
, the Massachusetts-based public art team of Mags Harries and Lajos Héder. Funded predominately by the developer-along with a grant from Applied Materials, Inc. and a rebate from Austin Energy-Harries/Héder's creation,
SunFlowers, An Electric Garden
, is the largest public art installation in the city.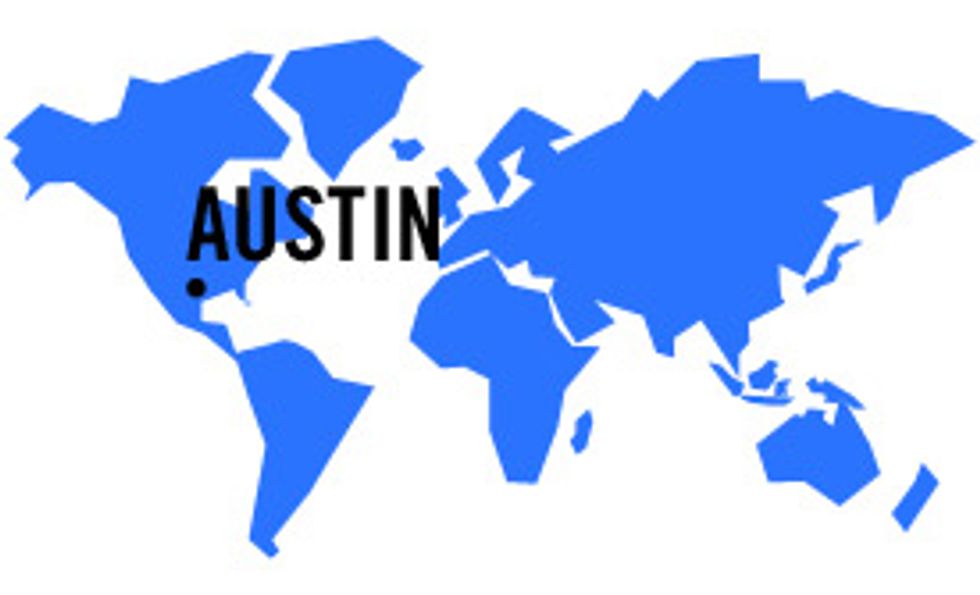 ---
Comprised of 15 flower-shaped photovoltaic solar panels that line a pedestrian and bike path on the greenbelt between a retail lot and highway I-35,
SunFlowers
was unveiled on July 30. In such close proximity to a prominent highway, the 30-foot structures are, as Harries/Héder put it, "a highly visible metaphor for the energy-conscious city of Austin." But because each one is a working solar collector, the art piece is both emblematic and functional.The energy that the panels collect during the day is used, come nightfall, to power
SunFlowers'
stunning blue LEDs, which illuminate the path below for bike-riders and walkers, and generally beautifying the area. An extra 15 kilowatts generated each day is fed back into the grid and used offset the costs of operation and maintenance."One of the nice things about solar panels is that they are perfect shade devices," says Héder. "To make a working solar panel, you want it facing directly toward the sun, which means they cast a nice shadow." It also means that
SunFlowers
are working, for the aesthetic betterment of the city of Austin, around the clock.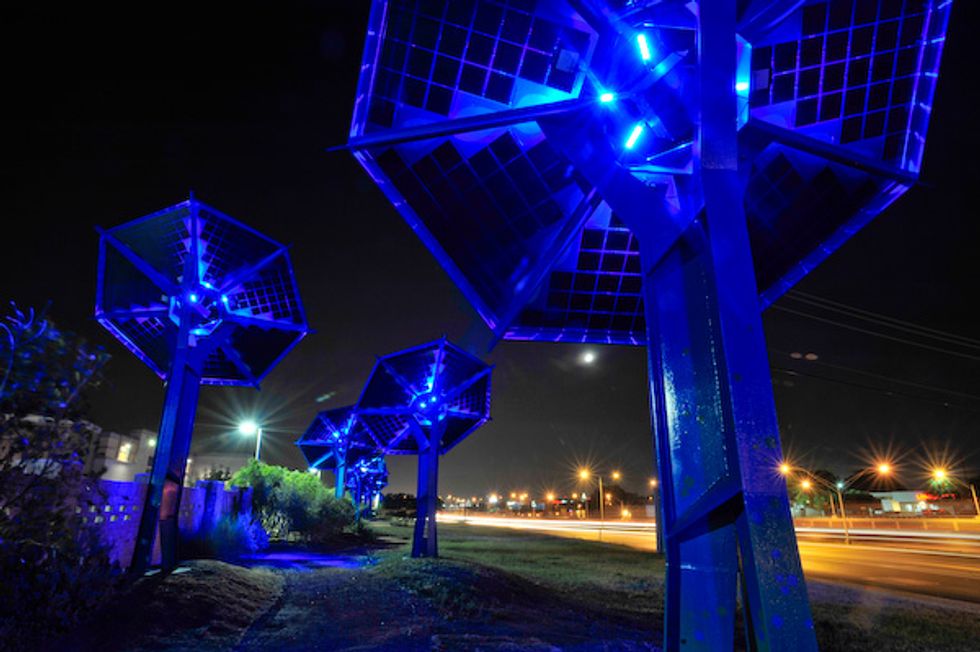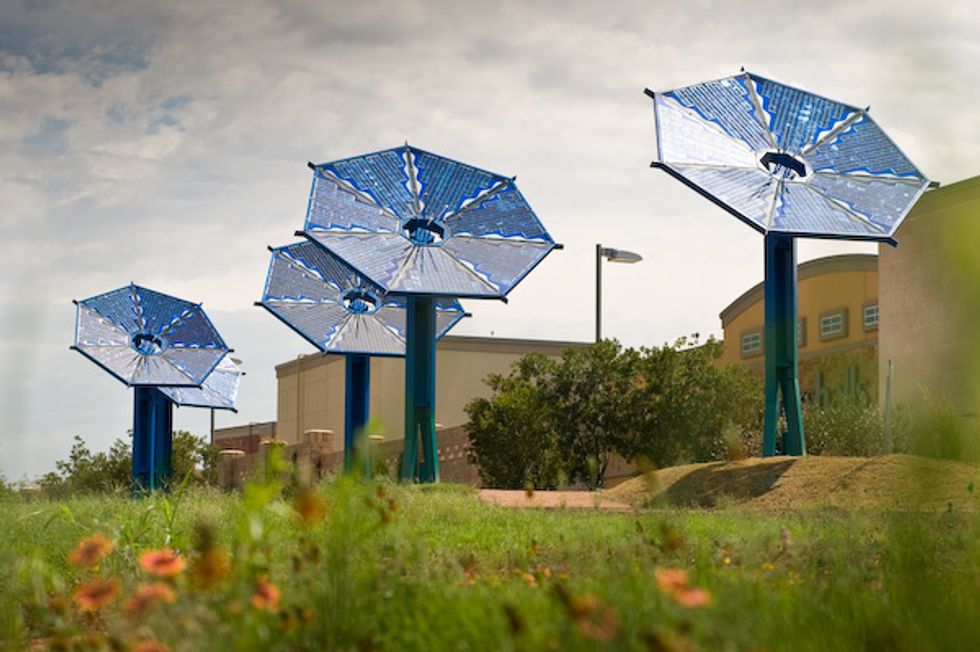 All photographs by David Newsom.