Articles
Map: Where Laws Requiring Labels for Genetically Modified Foods Are Pending
A transgenic salmon has ushered in a wave of legislation requiring labels for genetically modified foods. What's your state doing?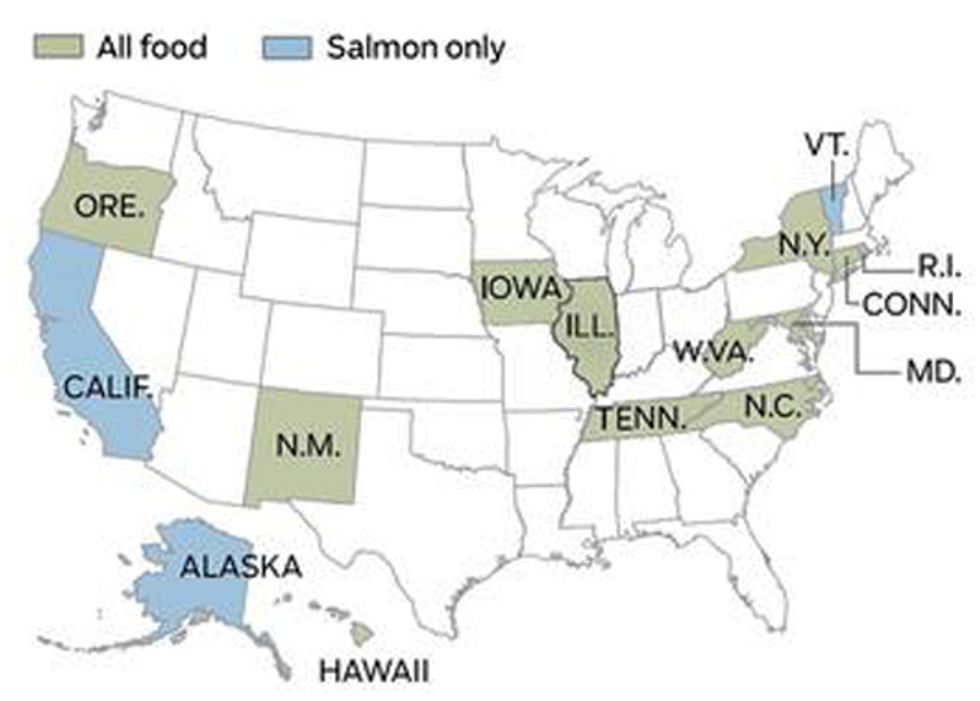 There's basically no way to tell if your food has been genetically modified. Or, for that matter, no way to tell if it was grown from a plant once doused with radiation. There are no labeling requirements for heirloom crops either. Genetics just hasn't been something most of us think about when we're hunting the supermarket for a meal.
---
Now, one fish, the AquAdvantage salmon, could change that. While all the federal agencies responsible for oversight have not opposed or required labeling for genetically modified organisms, numerous states are introducing legislation this session to require labeling for the long-awaited transgenic fish.
While these kinds of genetic technologies might eventually have a potential for social good—by reducing water use or improving nutrition—they also raise health concerns. And until there's a nationwide rule, this patchwork solution will provide at least some Americans with a way of knowing what they're eating.
Map viaChicago Tribune.