Articles
Midwest Superstorm Breaks Pressure Records
The "superstorm" that pummeled the Midwest earlier this week was record breaking. But was it any sign of climate change?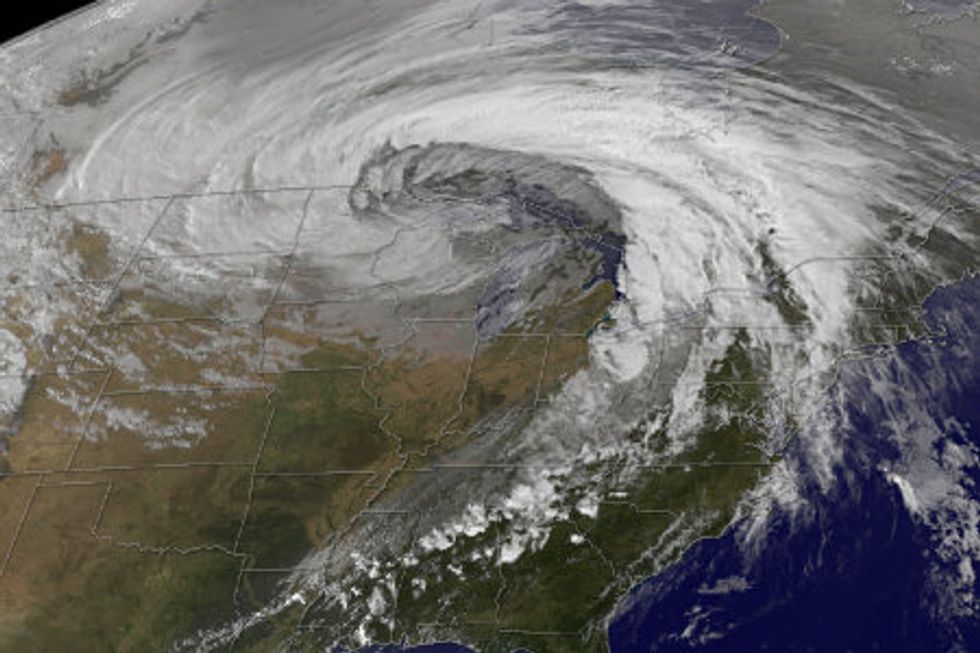 The massive, violent storm that lashed through the Midwest early Tuesday was the strongest ever in the region. That's according to Weather Underground's Jeff Masters,
who wrote of it
:
"Tornadoes, violent thunderstorms, and torrential rains swept through a large portion of the nation's midsection yesterday, thanks to the strongest storm ever recorded in the Midwest. NOAA's Storm Prediction Center logged 24 tornado reports and 282 reports of damaging high winds from yesterday's spectacular storm, and the storm continues to produce a wide variety of wild weather, with tornado watches posted for Mississippi, Alabama, and Georgia, a blizzard warning for North Dakota, high wind warnings for most of the upper Midwest, and near-hurricane force winds on Lake Superior.

The mega-storm reached peak intensity late yesterday afternoon over Minnesota, resulting in the lowest barometric pressure readings ever recorded in the continental United States, except for from hurricanes and nor'easters affecting the Atlantic seaboard."



---

\n
We know better than to attribute any single weather event to long-term climate change. But when the weather records keep breaking and single events start to pile up into trends, it starts to mean something. And while powerful storms are common enough this time of year in the Midwest, this particular storm was a doozy that dropped the jaws of meteorologists around the world.
Masters notes that this is the second storm outside of the tropics this year that broke low pressure records—the first being a bizarre spell from January 19 to 22 on the West Coast—and wonders if "this a sign that these type of storms may be getting stronger. ... There is evidence," he notes, "that wintertime extratropical storms have grown in intensity in the Pacific, Arctic, and Great Lakes in recent decades."
You can read more about that evidence in this old Masters post, and you can see our Q&A with him on the heels of Washington D.C.'s "snowmageddon" here.
Image: NASA's Earth Observatory