Articles
Modernist Cuisine, Michael Pollan, and MRIs Dietary Supplements: Monday, February 21
The edible mysteries of hot soup, shiitake dermatitis, and MRI wine scanners in today's daily roundup of what we're reading at GOOD Food HQ. Enjoy!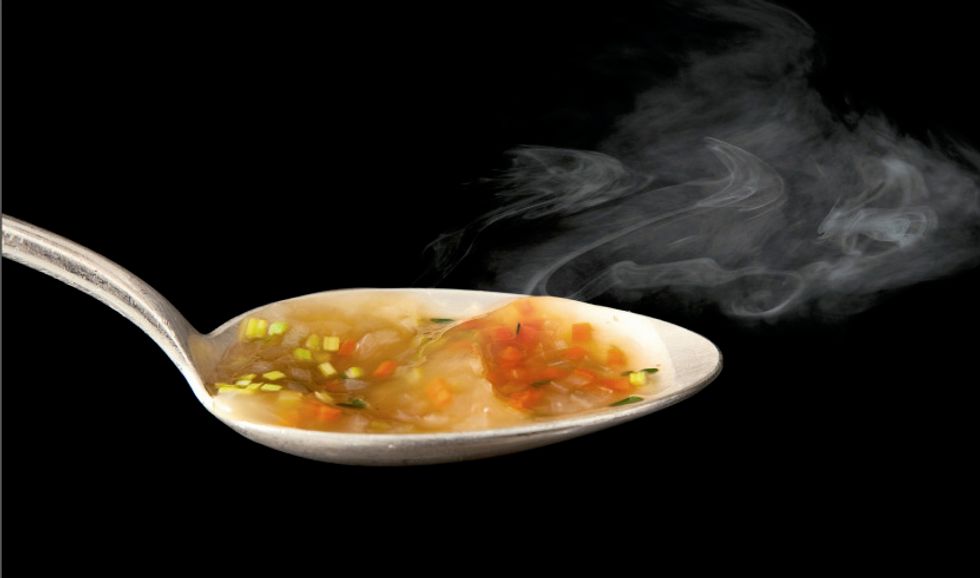 What's food guru Michael Pollan think about genetically modified foods? Hear what he's got to say.
---
Out in Oregon, researchers are porking up primates to study obesity. Wait, didn't we already know what's making humans fat?
Meanwhile, the Gorilla Species Survival Plan® is hoping high-fiber forages at zoos will help captive gorillas eat better.
Back on the human front, one doctor explains the curious case of a human patient's rash resulting from Lentinus edodes, or shiitake dermatitis.
Another medical innovation in the world of food means that MRI scanners developed for testing bad wine could find a new life with Homeland Security.
And new data on restaurants is in. The United States has fewer restaurants, a higher percentage are chains. Which may add up to longer waits in the long run.
Finally, the folks behind the forthcoming, long-awaited Modernist Cuisine offer an exclusive eight-page excerpt from the encyclopedic cookbook, including a look at the science of why we blow hot soup to cool it down and why that works better than trying to cool a hot potato.
Dietary Supplements is a daily roundup of what we're reading at GOOD Food HQ. Enjoy!
Photograph: Ryan Matthew Smith/Modernist Cuisine, via eGullet.