Articles
Make change today by putting your change into a community bank. Two million other people have already join the campaign to "Move Your Money."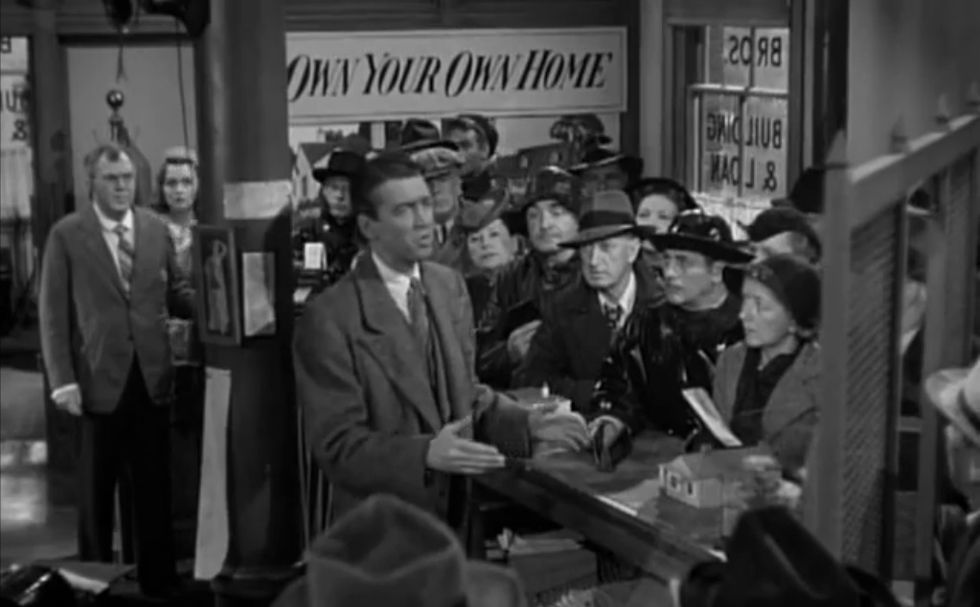 It's been 64 years since George Bailey and his friends and neighbors saved his community bank in the classic
It's a Wonderful Life
.
Today, the desire and need to save local communities is just as important and urgent as it was in that wonderful film.
---
In fact, one grassroots movement has empowered an estimated two million people to succeed in moving a collective $5 billion into local financial institutions.
The "Move Your Money Project," conceived and launched by Arianna Huffington, founder of The Huffington Post, urges people to move their accounts from national and international banking giants—who we recently had to rescue with taxpayer money—to locally-owned community banks.
Small community banks and credit unions do the majority of lending to small businesses in the country—just what we need to stimulate our economy and create new jobs.
"Once you deposit money in a community bank, it stays in the community and goes to lending in small businesses," said Jeff MacDonald, director of marketing and communication at Marquette Bank. "It helps drive the local economy." Marquette Bank is based in the southwest suburbs and Chicago's southwest side.
The campaign website provides links and facts on the benefits of moving money away from the largest banking institutions. You can search the community banks in your area through a database on the website.
The Huffington Post reports: "The largest 20 banks in the country had 57 percent of the share of bank assets in the third quarter of 2009, according to the FDIC. Small banks, which consist of banks with less than $1 billion in assets, had only an 11 percent share, yet contributed 34 percent of small business lending, which constitutes a commercial or industrial loan of $1 million or less. The 20 largest banks only make up 28 percent of small business lending."
Make change today by putting your change into a community bank.
Jeffrey Hollender is the co-founder of Seventh Generation and the American Sustainable Business Council. His blog, "The Next Generation of Business," is at jeffreyhollender.com. You can follow him on Twitter at @JeffHollender.