Articles
National Competition Promotes Digital Badges for DIY Learning
The winners of Badges for Lifelong Learning hope to make it easier for DIY learners to document their achievements.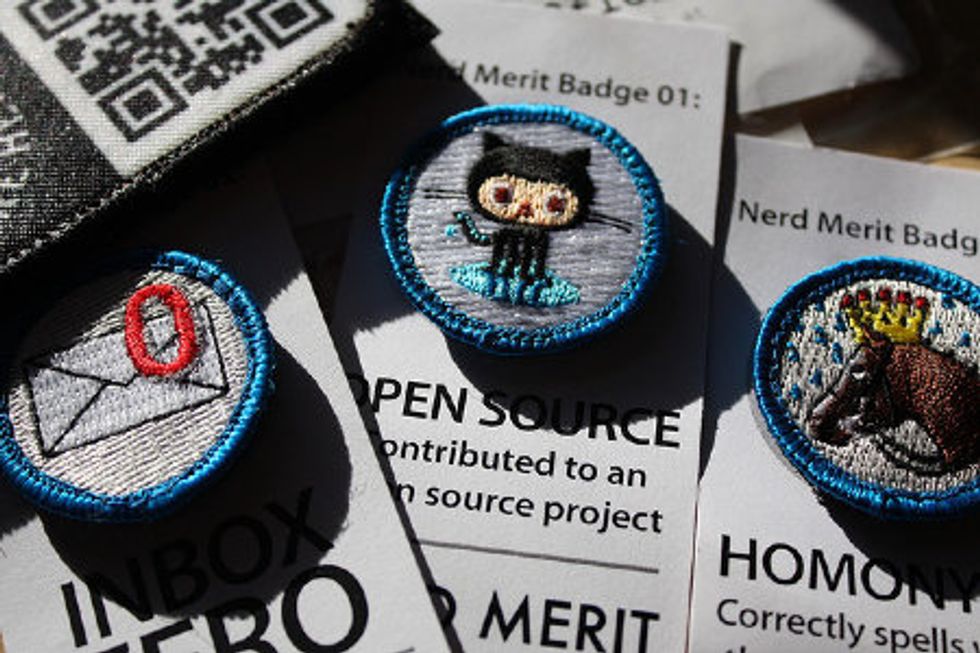 Most Americans still want their children to go to college, but the effort to help DIY learners formally document their nontraditional achievements is picking up steam. The 30 winners of the recent "Badges for Lifelong Learning" competition were chosen from a diverse range of industries at last week's Digital Media Conference in San Francisco.
---
NASA's entry, for example, is a Robotics and Science, Technology, Engineering and Math System that will enable students of all ages to learn about new STEM topics. Disney-Pixar won for a Wilderness Explorers Badge System that will help youth learn about wildlife and nature, and the Manufacturing Institute is offering a National Manufacturing Badge System.
Even though the competition is over, the winners will receive ongoing support for their projects from sponsors—the MacArthur Foundation, Mozilla, and the Humanities, Arts, Science, and Technology Advanced Collaboratory at the University of California at Irvine.
The winners are also expected to collaborate with each other to create a comprehensive badge ecosystem. Mozilla is developing an Open Badge Infrastructure, a platform that will enable nontraditional learners to digitally collect and display their credentials. While full acceptance of digital badges by all employers is probably still many years away, the involvement of such well-known companies and organizations is a sure sign that, at least in certain industries, DIY learning could be getting closer to the mainstream.
Photo via (cc) Flickr user hyperdashery