Articles
National Volunteer Week: RockCorps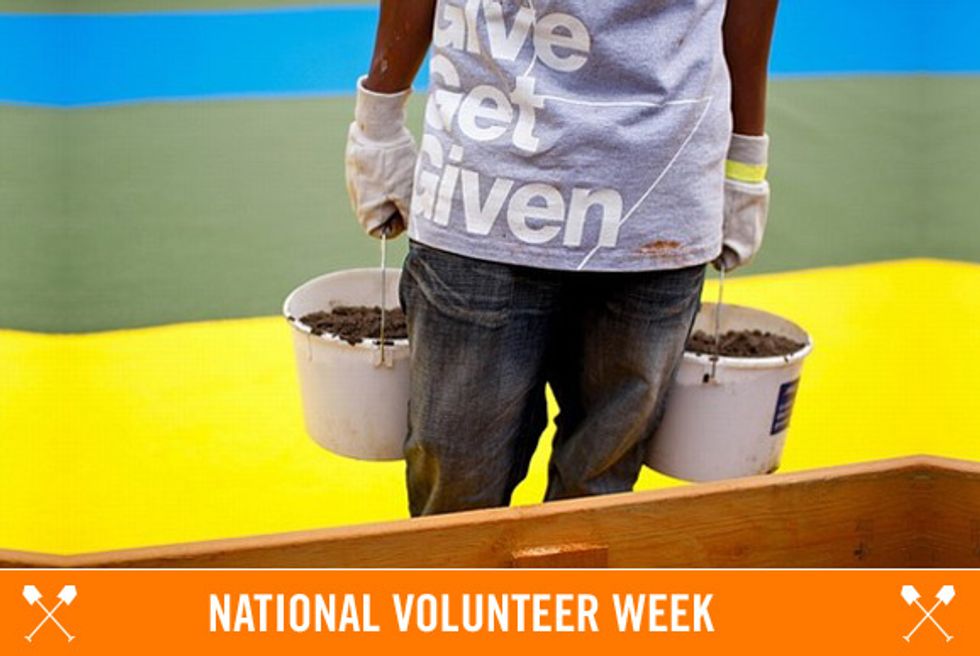 ---
In honor of National Volunteer Week, GOOD will be bringing you a daily recommendation about organizations with which you can volunteer in your neighborhood and around the country.
Generally speaking, the give-get ratio with community service is appropriately lopsided: We don't volunteer to get paid, or even to get a pat on the back. RockCorps is something of an exception, though. What you give (four hours of your time) actually gives back in the form of a ticket to a concert that, could you pay for it, would likely cost a hefty portion of your weekly take-home pay. But you can't pay for it. The only way to get one, is to earn it.Here's how it works:
RockCorps
partners with an urban center, park or school that needs some help (a charter school in need of a paintjob, a beach that needs a cleanup, a new playground in the projects, etc.). You show up and help out, painting, sweeping, planting-whatever is needed, for four hours-and then you get a ticket to a blowout show headlined by someone like Nas, or Panic at the Disco, or Lil Wayne.RockCorps was founded in 2003, really picking up the pace in 2005. Now, RockCorps is taking their effort global. A few months ago in London, RockCorps complete 55 projects benefiting 40 local charities which culminated in a show by Busta Rhymes. Now the hope is to take their work to Paris, Madrid, and Johannesburg. They're currently recruiting for
London
events, with more to come.Image from
RockCorps
.