Articles
Not Another Earth Day Rally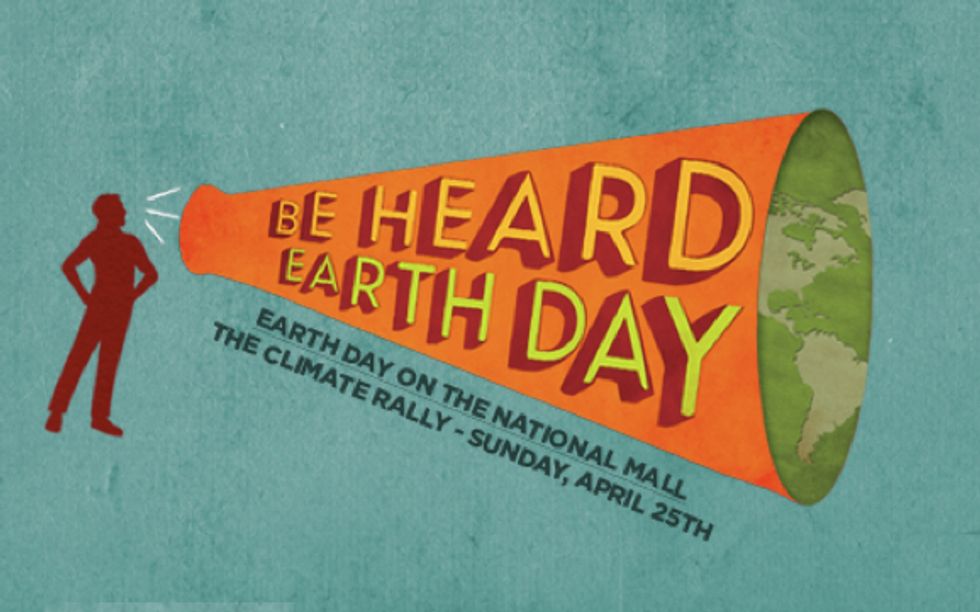 ---
OK, I admit, I've been pretty hard on Earth Day in recent years. (
Ummm
....
Errrrr
.) And with the exception of the incredible
Step It Up
events back in 2007, and
350.org
's international happenings last year, I haven't generally been one to push people to rallies.
But neither of these facts is going to stop me from trying to get people out to the National Mall in Washington, D.C., this Sunday for the Earth Day Network's massive
Climate Rally
.
Why? Dennis Hayes, organizer of the very first Earth Day four decades ago, poses the
logical question
: "'So what?' you may be asking yourself. 'There have been a lot of climate rallies over the last 25 years and Congress still hasn't managed to pass a law. Why should I come to this one?'"
Hayes has reasons spelled out in his
blog post
, and you should read them, but here's a quick run at mine. First, this year, Earth Day is serving as the springboard for the most important piece of energy and climate legislation this country has ever seen. The revised Kerry-Lieberman-Graham bill is expected to be formally revealed the week after this rally. Washington needs to be reminded that climate is a national priority.
Now we've seen what kind of attention and political impact the Tea Partiers have had with relatively small rallies on the National Mall (with
60,000 to 70,000
at the September event that they claimed had a million, and far fewer at the Tax Day rally a couple weeks back). Climate change and clean energy should be able to outdraw these rallies by orders of magnitude. It should be getting at least as much media coverage as the Tea Parties.
So, basically, it's time to step up and represent. Supporters of a safe, secure, livable future need to get off of the blogs, listservs, and e-petitions, get to D.C., get loud, and show our elected officials just how important this is to the American voting public.


I'll be there


. Let me know if you will too.