Articles
Obama Barely Leads Trump in New 2012 Presidential Poll
A new poll looking toward the 2012 presidential election has Republican challengers gaining on Obama.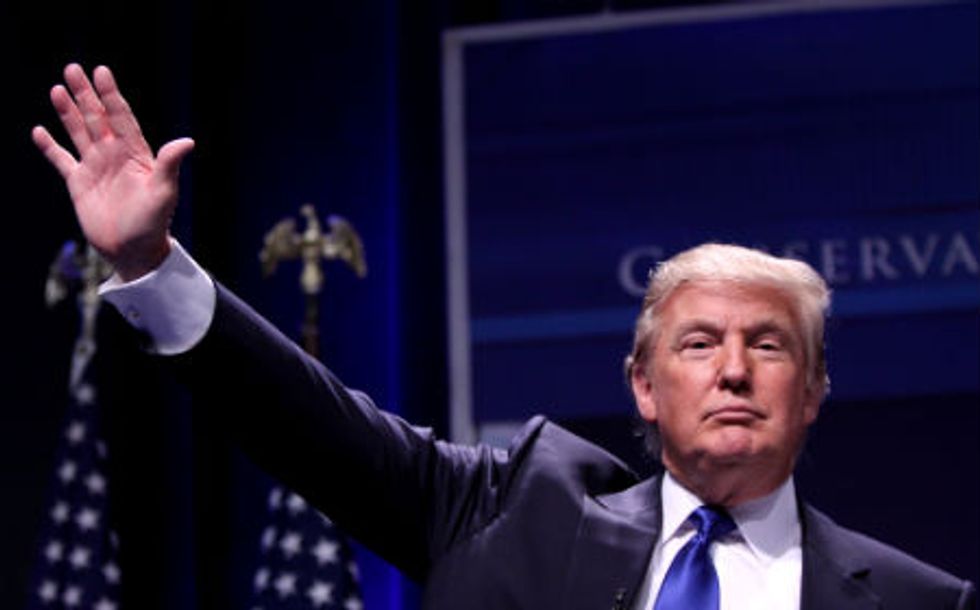 President Obama has certainly seen better days than today, when
a new Daily Beast-Newsweek poll
has found him to be almost neck and neck with unlikely 2012 presidential candidate Donald Trump. To be more precise, an individual head-to-head ballot test for president had Obama with just a two-point lead over Trump (43-41), who has no professional political experience whatsoever, and who has only said in passing that he might like to be president.
"The Donald" is a long shot, of course, but more worrisome for Obama are the real Republican frontrunners. The poll showed Obama tied with former Arkansas Governor Mike Huckabee, and he's only two points ahead of Mitt Romney (49-47). The president is, however, still destroying Sarah Palin in polling, with a nearly 10-point lead (50-41).
---
Perhaps most strange is how little faith Americans seem to have in Obama's Republican opposition despite their support for GOP candidates. Only 37 percent of respondents said they believe the GOP puts forward positive proposals, while almost half of them said the party's primary goal was to criticize Obama. On the other hand, 58 percent of respondents believe Obama puts forward positive proposals, and 66 percent said they believe he admirably handled the Egypt protests.
In other words, most people think the GOP is a monolithic block whose sole purpose it to attack Obama, a man with "positive ideas," but they still aren't sure if they want to vote for Obama in 2012. This is the "Throw the bums out!" irony that led to a whole host of Republican victories in 2010: Though Americans were really displeased with the GOP, they still voted for GOP candidates, who at the time weren't in a power position.
It's all a bit like Donald Trump arbitrarily shouting "You're fired!" at someone on his television show, but much more serious.
photo (cc) via Flickr user Gage Skidmore